The Year of (Misplaced) Pride: five men who simply wouldn't shut up in 2015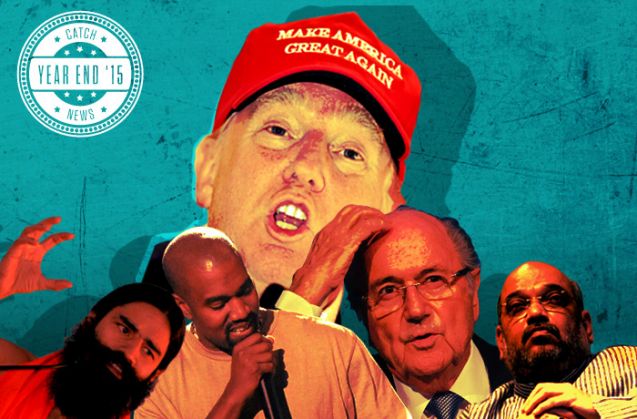 'Have mouth, will shoot off' seemed to be the theme of 2015.
It seemed like people - especially those in public life - simply couldn't stop talking. While some did it just to stay in the news, others were doing it because they equate being public figures with having an opinion. On everything.
And believing that that opinion counts.
Pride has many connotations, but 2015 saw five men - and they were indeed all men, though the sin isn't limited to one gender - offer up some incredible examples of cockiness, both in action and word.
Presenting: a masterclass in pride by Donald Trump. Baba Ramdev. Kanye West. Amit Shah. And Sepp Blatter.
01
Trump card in the US presidential race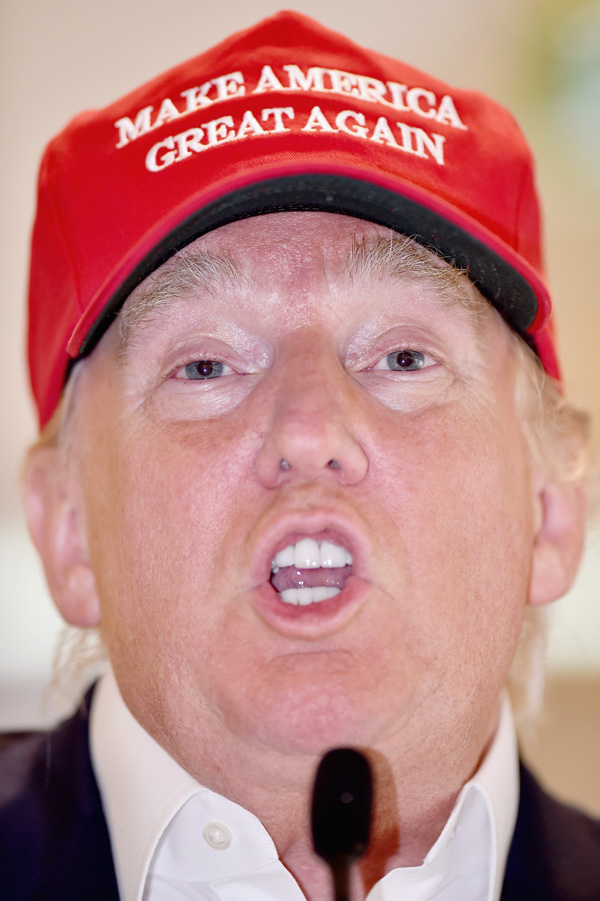 Donald Trump has been in the news more than we'd like - though not more than he'd like, clearly. And mostly, it was for his statements on a range of subjects, from immigrants to women to the environment.
Here's a sample:
* "When Mexico sends its people, they're not sending the best. They're not sending you, they're sending people that have lots of problems and they're bringing those problems with us. They're bringing drugs. They're bring crime. They're rapists. And some, I assume, are good people."
Rewind: They're rapists! And Mr Trump assumes some are good people? Oh, how thoughtful of him.
* "It's freezing and snowing in New York - we need global warming!"
Don't worry. Mr Trump is too cold to think straight.
* "The point is, you can never be too greedy."
Lookin' in the mirror, were you Donald?
* "Ariana Huffington is unattractive, both inside and out. I fully understand why her former husband left her for a man - he made a good decision."
Says the man who stands for the word attractive, inside and out.
* "I would bomb the hell out of those oilfields. I wouldn't send many troops because you won't need 'em by the time I'm finished."
Why, because the whole world would be finished by then?
From being extremely personal in his insults, to assuming that he holds the higher moral ground at all times, Donald Trump wins 2015's award for The Stupendous Narcissus Horriblus.
Over to you, America.
Also read - Think criminals can't be funny? These 7 actual courtroom defenses will blow your mind
02
Big daddy of the yoga business
Now while no one can hold a candle to the phenomenon that is Donald Trump, when it comes to building a business solely based on charisma, Baba Ramdev comes pretty close.
For Ramdev, 2015 has been a year of growth and immense luck. From being a source for jadi-booti medication, Ramdev's brand Patanjali is now creeping into every household, what with detergents, toothpastes, and even noodles.
"Over 100 crore people know me by face," Ramdev said in explanation for his marketing strategy, The Hindu Business Line reports.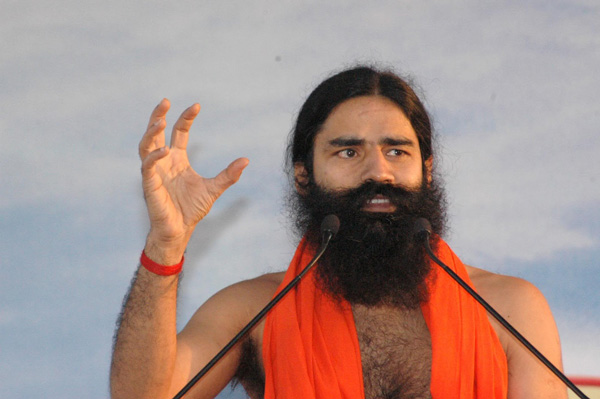 "Banks are now falling over themselves to give us loans," he added.
Clearly yoga is a cure for many things but pride isn't one of them.
In his attempt to beat Maggi at creating the country's favourite snack, Ramdev launched Patanjali noodles. And soon, someone found worms in them
A week ago, JD (U)'s KC Tyagi demanded that Ramdev get his products FSSAI approved. "He poses as if he is very close to Prime Minister Narendra Modi. He openly claims that he has helped with 'tan, man and dhan' (physically, mentally and monetarily) in formation of the BJP government," Tagi said.
Is that the secret ingredient in his immunity boosters? Only time will tell.
03
Because diamonds can be a boy's BFF too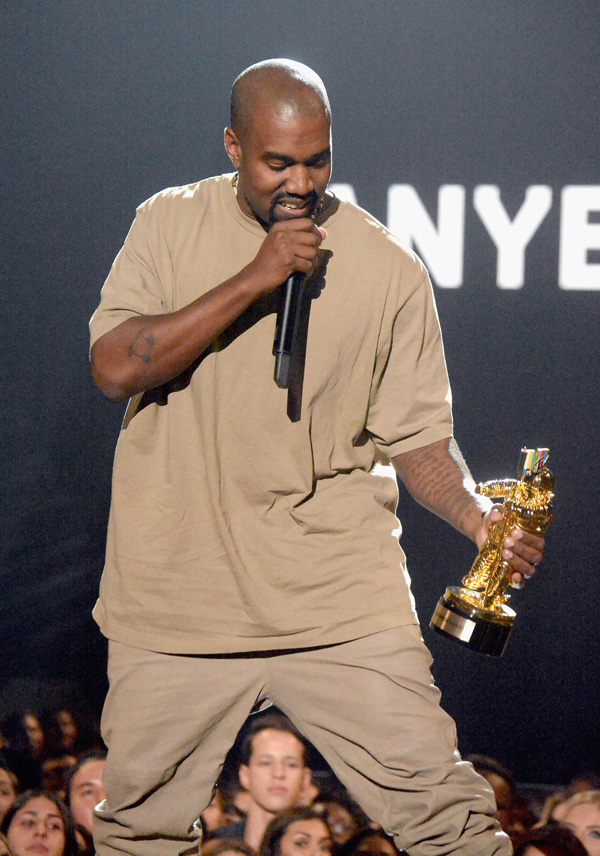 Kanye West and Kim Kardashian had another baby this year. After calling the last one North West (if you're reading this in 2025, Norrie, know that we're really sorry), they decided to name their baby boy Saint West. And that's not even the reason why he's on this list.
At the MTV VMA's (yes, the place where ALL the music industry drama happens) Kanye announced he would run for US President in 2020.
Now we're all for presidents who can rap, but the possibility of Kanye West, a widely ridiculed celebrity making it to the White House is a bit scary. What with the likes of Trump already in the race.
We hope he regrets this one as much as his decision to have his teeth replaced with diamonds.
And 2015 let #Kanye2020 trend. Why, Internet, why?
04
2014 politics was his. 2015, not so much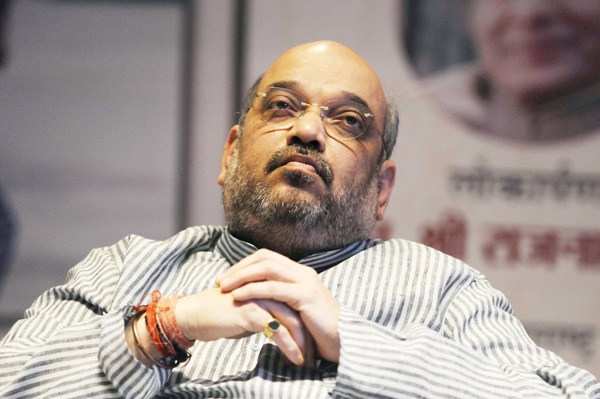 Amit Shah was the Krishna Modi's Arjuna needed. He guided the campaign chariot and won him crucial Uttar Pradesh votes to win the 2014 Lok Sabha elections. He then rose to be BJP's president and smiled at all of us from party billboards everywhere.
And then 2015 happened. Shah's bloated sense of self allowed him to utter these magic words prior to the Bihar elections:
"Agar BJP galti se bhi Bihar me haarti hai to jay-parajay to Bihar me hogi, pataake Pakistan me chhutenge (if BJP loses in Bihar by mistake, then victory-defeat will be in Bihar but crackers will be burst in Pakistan)".
And then lol, BJP lost. Pakistan reportedly had a stupendous Diwali. And Amit Shah... oh, never mind.
Also read - A for Award Wapsi, B for beef... 2015 will go down as the Year of Intolerance
05
From passing the ball to passing the buck
Sepp Blatter, the now-banned president of FIFA, is the ideal sign off for this piece that starts with Donald Trump. Mostly because some days, it's hard to tell their utterances apart.
Sample these:
"Let the women play (football) in more feminine clothes like they do in volleyball. They could, for example, have tighter shorts."
"Gay fans in Qatar should refrain from any sexual activities."
What's heartwarming though, is that his worldview, as well as management and corruption charges have really cost him. His problematic handling of FIFA came under the spotlight this year, especially after comedian John Oliver ripped him apart on his show.
On 21 December, an Independent Ethics Committee ironically formed by Blatter himself, booted him out for eight years.
One would imagine he'd react to a ruling this strong with a little humility. Blatter, however, said: "I'll be back."
There, there, Schwarzenegger.
More in Catch - From Ashley Madison to sex in space - 2015 has been the Year of Lust
BOLLYWOOD BLUNDERS OF 2015: We want our money back for these!