The year on Twitter: Modi, One Direction, same-sex marriage & The Dress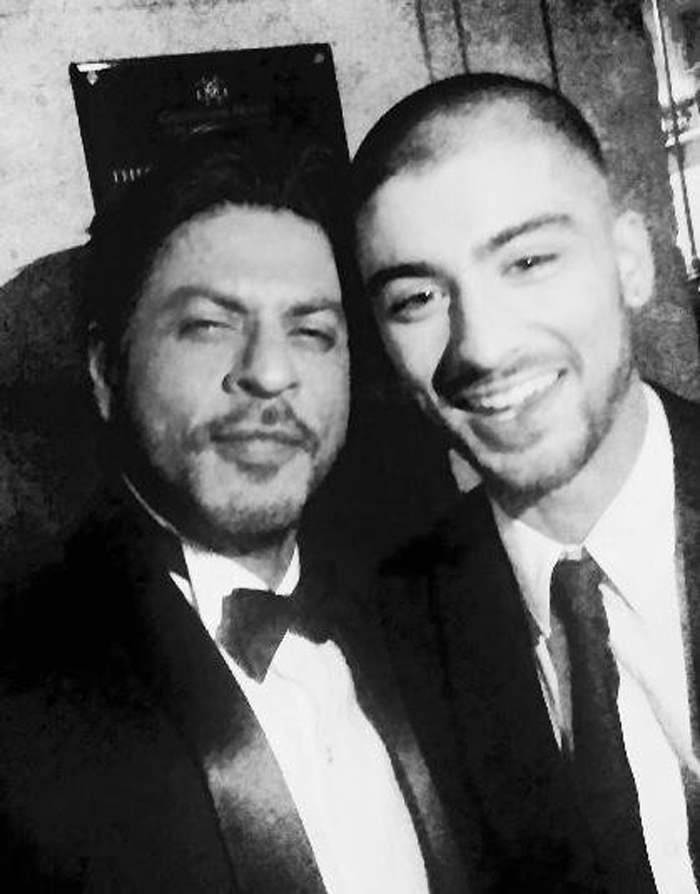 About three and a half weeks ahead of the end of 2015, Twitter jumped the gun. On Sunday, 6 December, the company released 'This #YearOnTwitter'.
A day later, it released, #YearOnTwitter in India.
"As always, the world united this year in moments of triumph, activism, support, and fascination, and Twitter is where we gathered for all of it. Whether people were making a hashtag into a global movement or expressing wonder over the color of a dress, we all used Twitter this year in awe-inspiring ways," writes Alexandra Valasek on the Twitter blog.

#YearOnTwitter provides a glimpse into the way Twitter-users used the popular social network around the world. In the USA it was #ParisAttacks, #MarriageEquality, #BlackLivesMatter and #RefugeesWelcome among others.
In India, #ChennaiRains, #INDvsPAK, #DelhiElections and #HappyDiwali generated the most buzz.
Look back at the most influential moments of the #YearOnTwitter: https://t.co/xPFcNl1GzWhttps://t.co/2UnakTtWE7

- Twitter (@twitter) December 7, 2015
Here are the top 10 of 2015 as seen through the Twitter lens
01
#PrayForParis and #JeSuisCharlie
As the horrific Paris attacks unfolded in November, the world watch with disbelief. It was the second attack on the city this year - the first, back in January, also brought Twitter together when terrorists attacked offices of the satirical magazine Charlie Hebdo.
First Parisians and then the world rallied behind Je Suis Charlie which went on to achieve hashtag superstardom soon after. It went on to symbolise solidarity rather than a specific event, with #JeSuisPerumalMurugan also gaining traction when the renowned author pronounced himself 'dead' to publishing.
More recently, post the November attacks, #PrayForParis emerged as the trend while #PortOuverte became the go-to for people in need of shelter.
02
#MarriageEquality, #HomeToVote and #LoveWins
The legalisation of same-sex marriage was a big deal in the United States and Ireland. #HomeToVote started in Ireland for Irish citizens to share their experiences upon returning home to make their presence felt in the historic referendum on 21 May.
#LoveWins, along with the Twitter emoji celebrated the Supreme Court's legalization of same-sex marriage in the USA on 26 June.
Came #hometovote all the way from London and found my mum had made some subtle changes to my room for me #VoteYes pic.twitter.com/BOdxqXhJoN

- Kevin Beirne (@KevBeirne) May 21, 2015
Who would have thought a women's sporting event would trend as big as this? About time, we say. Those who couldn't attend the record-breaking event in Canada joined in on the conversation from across the world. Whether just to tweet, "gooooooooaaaaallll!" or comment on the action, #FIFAWWC became a huge deal. #FIFAWWC tweets were viewed 9 billion times during the tournament from 6 June to 5 July.
The magic of the #FIFAWWC Opening Match http://t.co/tQZuouH422 pic.twitter.com/65AKc2USkN

- FIFA Women'sWorldCup (@FIFAWWC) June 4, 2015
04
India no match for the USA
In terms of Tweets, number of retweets and just general buzz, India's ever-growing Twitter community couldn't match the scale of Twitter US. That didn't prevent SRK winning the tweet-of-the-year crown when he shared a photo of him with former One Directioner Zayn Malik at the Asian Awards in London in April. It was the most retweeted tweet of the year in India garnering 143,247 RTs and 208,483 likes.
This kid is so cool. May Allah bless him. Dinner time at the Asian Awards. pic.twitter.com/l0gV12n0kv

- Shah Rukh Khan (@iamsrk) April 17, 2015
In the US, all top 10 RT'd tweets broke SRK's record. The top 3 were from 1D band members Harry Styles, Zayn Malik and Liam Payne. Some good old fashioned politics make an entry with Barack Obama's tweet on marriage equality at 4th. Kanye West's inspirational tweet also made an appearance.
All the love as always. H

- Harry Styles. (@Harry_Styles) March 26, 2015
Proud of my boys the new single is sick.Big love. :) x

- zayn (@zaynmalik) August 1, 2015
Wowwwww 5 years 5 boys what an amazing journey I couldn't thank you all ever enough and thank you Louis Niall Harry and zayn for everything

- Liam (@Real_Liam_Payne) July 23, 2015
India vs Pakistan, no matter where and what time, is always fodder for hysteria. That's exactly what happened on Twitter when the two giants of cricket took their places in the first match of the Cricket World Cup (#CWC15) on 15 February. It was "the most viewed TV and sports event of the year and drew a record-breaking 118.3 million impressions on Twitter."
1.7 million tweets were posted specifically pertaining to the match.
Haters may claim it's losing steam but on Twitter, it certainly didn't feel so.
The biggest T20 cricket league in the world never fails to excite cricket fans and season 8 of the league was no different. 9 million tweets during the tournament is no mean feat. This season made a full return to India and that added to the excitement.
If there's anything we love as much as cricket and Bollywood, it's elections - and the Bihar elections were among the most exciting we've seen after the general elections of 2014. Notwithstanding the one-sided results, Twitter action was strong; 260,000 tweets just on 8 December, the day of the results alone. In most cases, Twitter was faster than TV, and also offered a different perspective to the happenings in Bihar.
The first non-US brand to get a Twitter emoji. India's Prime Minister Narendra Modi successfully penetrated Twitter.
Ladies and gentlemen, Twitter launches the Emoji version of India's favourite lion from their global head quarters #MakeInIndia

- Make in India (@makeinindia) November 4, 2015
On 18 May, 2015, President of the United States (@POTUS) joined Twitter!
Hello, Twitter! It's Barack. Really! Six years in, they're finally giving me my own account.

- President Obama (@POTUS) May 18, 2015
Other than the President, we had Jeff Bezos, CEO of Amazon, Edward Snowden, The Taj Mahal, Kapil Dev and others join the platform.
Can you hear me now?

- Edward Snowden (@Snowden) September 29, 2015
10
Modi isn't the most followed person in India; @Caitlyn_Jenner breaks POTUS' record
Amitabh Bachchan and Shah Rukh Khan have beaten our social-media savvy Prime Minister in the most followed list for Twitter India, even though the latter's followers have more than quadrupled since getting elected in May of 2014.
He is, however, the only non-Bollywood star in the top 10 list.
Over in the USA, @Caitlyn_Jenner took just four hours and 3 minutes to amass over 1 million followers and broke the record held by POTUS. Guinness even approved the record!
4 hrs and 3 mins! @Caitlyn_Jenner just set a new record for fastest time to reach 1 million followers on @Twitter http://t.co/mB8u4dEU5e

- GuinnessWorldRecords (@GWR) June 1, 2015
A Twitter list of 2015 that doesn't talk about 'The Dress'? Not happening.
A photo of a dress seen as different colours in different lights went viral this year with a conclusion still not reached. "As we debated #BlueandBlack or #WhiteandGold, the dress sparked a global conversation on Feb 26-27, with more than 4.4 million tweets."
I don't understand this odd dress debate and I feel like it's a trick somehow. I'm confused and scared.PS it's OBVIOUSLY BLUE AND BLACK

- Taylor Swift (@taylorswift13) February 27, 2015