Steal the show this Christmas and New Year with these celebrity styles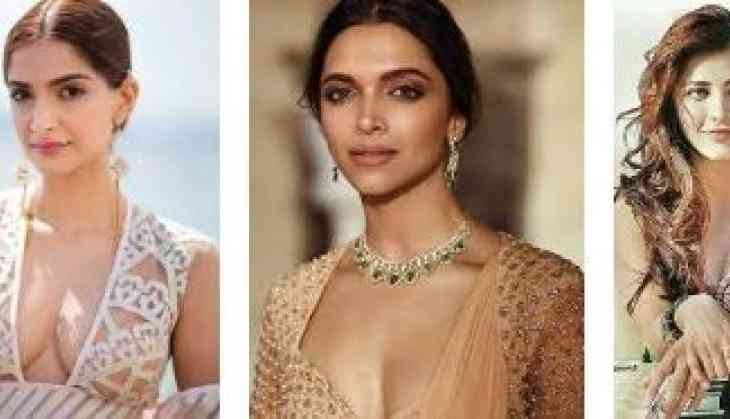 With Christmas and New Year, just on the horizon, it is time to clad up in your party attire and let yourself loose while you groove to your favorite tunes. Parties, as we know, are synonymous with decking up and flaunting fashion and style. Well! A thumbs up to all those who are sorted for the upcoming parties. For those who are still biting their nails (not literally) as to what to wear for the New Year bash, we've rounded up a few looks that you can happily don. Chikky Goenka, fashion blogger, stylist, curator from Kolkata shares some intelligent and fascinating style tips that you can use for the forthcoming parties. While Goenka believes that fashion is 'to each his own' she doles out some of the most happening styles, all of which backed up with celebrity proof.
"Most women these days know how to carry themselves; while some are happy with comfortable fashion, others love to experiment. In both cases we find a slew of style-savvy women. There are no season specific trends really. It's all about being confident in your skin and let your personal style shine. Besides, when it comes to fashion pairings I vouch for mixed trends," shares the young designer.
Tunic-Trousers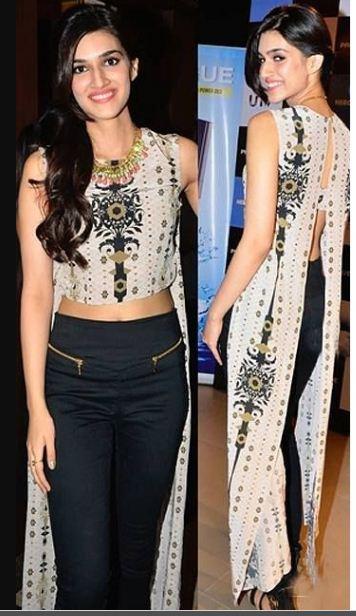 Kriti Sanon has given a sophisticated spin to the tunic by pairing it with trousers. The style looks sleek and elegant. You can choose different colour tones or go monochrome. Add a flash to your attire by wearing a rock on your finger and ear studs to match the same.
Cinching Belt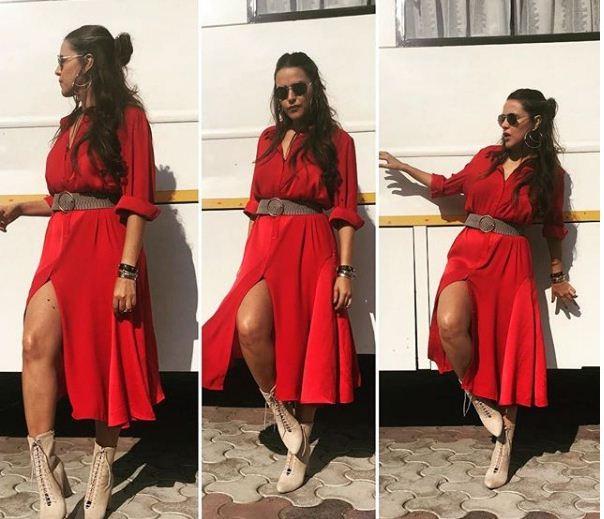 A cinching belt is a major trend on & off the runway. An eye on a slim waist with belts of different size and style is sure to make the best accessory this season. Donning this look, is Neha Dhupia who looks impossibly cool in her red dress. The slit in the dress has amped the look a notch up.
Sequin and Shimmer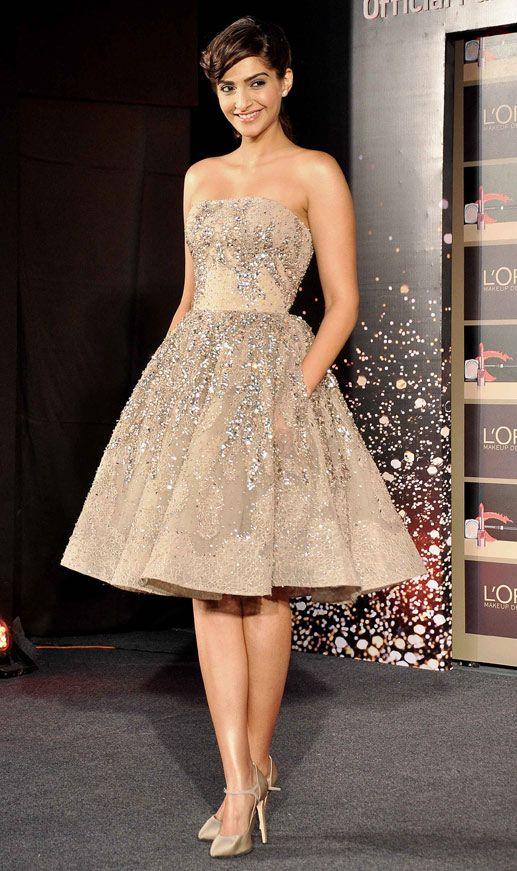 Who else but the fashion diva from Bollywood; Sonam Kapoor can rock the shimmer look. Sequin and Shimmer is huge this season, and Christmas and New Year give you a chance to embrace the trend totally guilt-free. You can go shimmy from head-to-toe, as you like it. However, abstain from overdoing accessories. Adorn your ears with danglers if you are opting for an off shoulder or a cold shoulder dress. Give the neck piece a miss but let there be a bracelet or a stylish watch on your wrist. Chained handbags or invisible clutch purses should serve the rest
Pant-Suits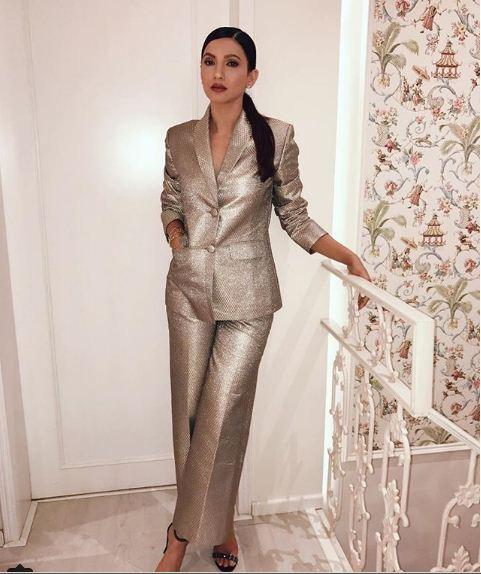 Don't restrict pantsuits for office and meetings, a sexy pant suit can do wonders at a party taking you from desk to dinner in a jiffy. Gauhar Khan has taken the pant suit trend to another level. The dress is perfectly tailored to compliment her style and figure. Make sure you go minimal with accessories.
Trench Coat
It's officially the Trench coat season, and it's time to flaunt one on Christmas eve. Go sheer or bold, it's surely a winner. At a recent event, actress Shilpa Shetty rocked her dress with great ease and style. Trench dresses look chic and make a statement.
Deep Plunge
Be a fashion risk taker. And if you are already the bold & beautiful kind, then don't shy from taking that deep plunge. A deep V neckline not only looks hot, it's the chicest trend of the season. Deepika Padukone and Priyanka chopra look sensuously beautiful in such a dress. You too can flaunt your femininity in style and be a head turner. A party with your BFF's, a New Year's Eve celebration, or a cozy dinner date, the deep plunge will add the oomph factor