Robin Hood of tech? This Indian-born billionaire is giving 99% of his wealth to innovators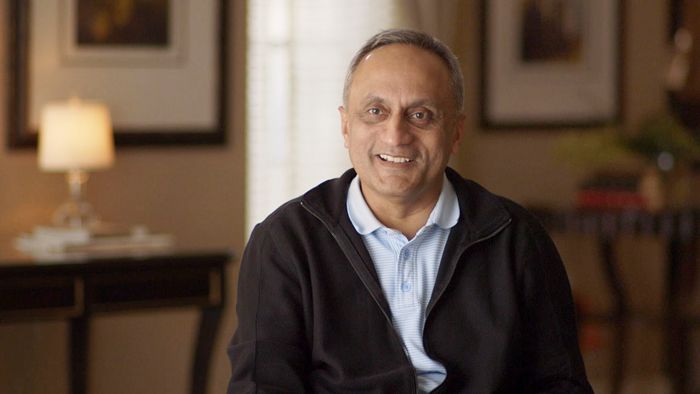 Billionaires funding research into the issues that plague the world's poor is no longer a new phenomena; Bill Gates may be the best-known of the lot but he's hardly alone.
But even among the philanthropically-inclined, pledging 99% of your wealth to benefit the world's poor is impressive - and unprecedented, at least among the American billionaire circle.
That's exactly what Manoj Bhargava, Indian-origin Amercan billionaire, has done.
He first made a fortune, mostly from selling a caffeine-based energy drink called '5-hour-energy' in a bottle the size of your palm for $3.
And he must have sold a lot of it, because his net worth is just over $4billion.
It's not just the product that helped Bhargava build his fortune; rather, it was his relentless marketing strategy that placed his name on Forbes' billionaires list. Bhargava's lawyers sued anyone trying to replicate his product, earning him millions from it. Products like 8-hour and 6-hour energy have been yanked off shelves and out of the market by Bharagava's lawyers.
Bhargava himself stated that there have been around 300 replicas of his product.
In short, nothing about this man - creator of a doubtful 'energy drink', litigation-happy in nature - indicated he was going to donate 99% of his wealth to the underpriviledged.
Why haven't you heard much about him so far?
Because he has, until now, avoided the media's glare, saying "being famous does not interest me."
His modest lifestyle echoes this claim; he lives in a comfortable but unpretentious two-storey apartment in Detroit and even today, uses an ancient flip-phone.
This modest style of living doesn't necessarily translate to modesty in personal interactions; asked about his lawsuits during a media interaction, all he had to say to a journalist was "I'm killing it."
But it's not Bhargava's vast corporate empire, that includes his own investment firm (ETC Capital) and ventures in medicine and water purification, that have been in the news lately.
It's his documentary, Billions in Change, that hit the internet recently and swept our timelines, popping up as YouTube ads and sponsored posts on Twitter and Facebook.
It's garnered more than two million views since it was uploaded in October and was also broadcast on television by India Today TV.
Say hello to the invention shop
Through the documentary, Bhargava attempts to explain why his efforts to bring about change are vastly different from other billionaires doing the same.
Bhargava has what he likes to call an 'invention shop', equipped with cutting-edge technology and a group of handpicked innovators including engineers and scientists from multiple disciplines. Or, as he calls it, a 'group of does'.
Why set up your own innovation 'shop' rather than invest in any of the thousands of potential inventions dotting the landscape? He's tried that, he says, but in his experience such funding is like 'throwing sand into the ocean,' with minimal visible change.
But this is a man in a hurry; he wants visible change, and he wants it fast.
He wants to tackle, head-on, the most plaguing issues that hit the headlines in our papers frequently.
The film (probable spoilers here) will tell you that his innovations have the potential to solve the energy needs of the present and future, pollution-free. It will talk you through other interesting innovations and theories, like a simple device that he says can produce clean water. Or his theory about how not being ill doesn't mean you are well. Or of a metal that is stronger than steel, a better conductor than copper, and transfers heat from one corner to the other while remaining cool, temperature-wise.
There's a lot about the promised change - and a little bit of Bhargava himself in this film. "My work is my football and basketball," he says, throwing in snippets of his views on various issues, advice on how to get a job done, and his reaction when he loses his keys.
He even throws in a dig at Wall Street.
But that's all in the sidelights. What's evident is that this man's passion for change combined with his significant bank balance, and a relentless pursuit of his goals make him a force to reckon with in the world of innovation.
All eyes on you, Bhargava.