RK Pachauri expected a smooth return to TERI, until hell broke loose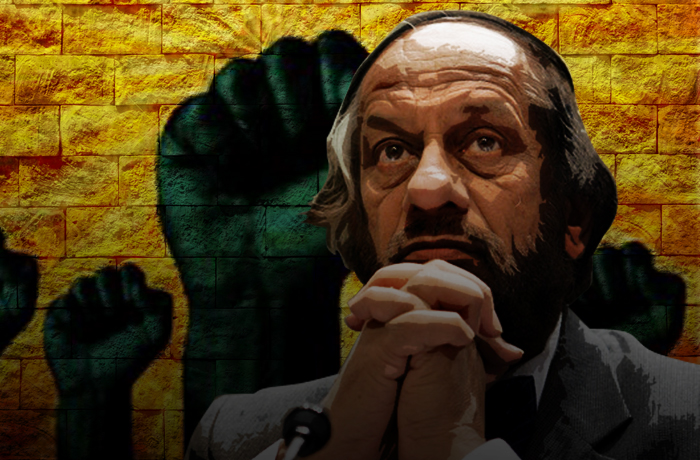 Update on 11 February, 1:00 PM
It looks like Dr RK Pachauri will not be present at the TERI University convocation, after at least 20 students sent a scathing letter to the administration raising objection to him presiding over the ceremony. Dr Pachauri, as Chancellor of the University, was to confer Master's and PhD degrees at the university's eighth convocation ceremony on 7 March 2016.
"Dr Pachauri has gone on leave so he won't be giving the degrees. Dr Leena Srivastava will be officiating as the chancellor at the convocation," Dr Rajiv Seth, Pro Vice Chancellor of the University told Catch.
Dr Srivastava is the vice-chancellor, but is currently on sabbatical. She will join back before the convocation, the official said.
Dr Seth added that the convocation invitations were printed before the leave was announced. The invitations were sent around 8 February.
Dr Seth also said that the university will put out an official statement after a meeting of the university's board of management tomorrow.
***
76-year old climate scientist Rajendra K Pachauri will most likely remember 10 February 2016 as the worst day of his life.
But to understand why, we need a quick one-year flashback.
Pachauri faced charges of sexually harassing a female colleague last February. He has been the director general of TERI for more than 3 decades. There was tremendous outrage as sleazy details of the complaint were made public. It looked like his long career was coming to a disgraceful end.
Read- Climate of change at TERI: RK Pachauri's reign ends finally
But in the one year, nothing really happened. Courts gave dates after dates, the police still hasn't filed a chargesheet, and the one guilty verdict against him was stayed without hearing by an obscure tribunal (and there's a date after date there too).
The only blemish was that he had to quit the Intergovernmental Panel on Climate Change (IPCC, a UN body), but his term was ending in a few months anyway.
At home, Pachauri's work status only improved. Though he initially went on leave, he eventually returned to work but not being allowed to work from his office, to eventually being allowed to work from his office.
After his return to TERI, a second complainant has accused Pachauri of sexual harassment,
Last week, the final nail was struck. A pliant governing body of TERI completed Pachauri's return to professional life by anointing him as the executive vice chairman of the organisation. The executive stressing that it isn't some retired armchair position but quite powerful, probably more than the director general's position.
It is almost like nothing happened since the complaint a year ago.
Flashback ends.
On 10 February 2016, all hell broke loose, and continues to as this copy is being written.
A second complainant has spoken out against Pachauri. She has described how she has been repeatedly harassed by Pachauri since she joined the organisation in 2003. This includes verbal abuse ("On one occasion . he told me that he could lift hefty and heavy women, and so lifting me would not be a problem for him") as well as inappropriate touching and kissing her.
Also read- Petitioner as well as respondent: the curious case of RK Pachauri
What's more, the second complainant's lawyers allege that the police have not taken this statement into account.
She has mentioned a Deputy Commissioner of Police, Prem Nath, whom she had met initially to record her statement; but she has alleged that she never heard back from the police despite repeated reminders.
"All her efforts to have her statement recorded have been obstructed by the police. She now feels it is time to break her silence... given the fact that RK Pachauri is being rewarded by the TERI board rather than being held accountable," said a statement by Vrinda Grover and Ratna Appender, her lawyers.
This comes as a big blow to the climate scientist as it gives credence to the first complainant's argument, as described by her lawyer Prashant Mendiratta, that Pachauri is a "repeat offender". The allegation against the police will also likely shake up the police force into filing a chargesheet in the case.
A year ago, a female colleague charged Pachauri of sexual harassing her. But the case didn't move forward
If this wasn't bad enough, then the amount of outrage poured out in a single day is unprecedented in the case's one-year history:
Alumni of TERI University, where Pachauri is chancellor, wrote to the university saying they will not receive degrees from him at the convocation on 7 March. In a scathing letter, they said "Dr. Pachauri's continuing presence at the top is completely antithetical to our convictions as alumni and graduates of TERI University." This is the first vocal opposition from the University.
Another set of alumni, from batches 4-5 years ago, issued a statement "condemning" Pachauri's promotion as a "slap on the faces" of those supporting gender equality.
A Change.org petition asking TERI to reverse Pachauri's appointment got 233 signatures within the day. Another petition from last May asking TERI to fire Pachauri gathered steam, it has 436 supporters.
Almost every other public figure condemned TERI and Pachauri.
More significantly, the governing council of TERI has come under severe criticism -- the GC is the body that had the power to remove Pachauri from the DG's post. Now they have appointed him as their executive vice chairman. The GC is headed by retired professor BV Sreekantan and has industry captains like Deepak Parekh, Naina Lal Kidwai, besides a Japanese academician.
Read more- Pachauri complainant breaks silence: "hostility at TERI kept increasing"
These development took place when Pachauri had barely slept over a damning letter from the original complainant in the case, shared widely on 9 February. The complainant, who was exasperated enough to quit TERI some months ago, said it made her "flesh crawl" that TERI actually promoted Pachauri. She has been demanding that TERI suspend Pachauri until investigations are complete.
Where things stand today
ICC 'guilty' verdict: Acting upon the woman's complaint, the internal complaints committee of TERI -- a statutory body formed under the Sexual Harassment Act -- had found Pachauri guilty last May. Ten days later, this was soon stayed by a Delhi state industrial tribunal without conducting any hearing. The hearing has been adjourned repeatedly since, for all manner of reasons.
Police: The police is continuing its investigations. Even after one year, they are yet to file a chargesheet in the case. They have repeatedly said that Pachauri is not cooperating with investigators, and have demanded his custody, but Pachauri has an anticipatory bail since March.
Last week, a pliant TERI governing body made Pachauri executive vice-chairman, despite the charges
High Court: The developments on 10 February actually drowned what Pachauri said in a submission to the high court, where the complainant has filed a case to cancel his anticipatory bail. The complainant had filed an additional application based on a complaint by a male former employee of TERI, who said senior officials would insist he speak to the complainant to "settle" the cases against Pachauri. Pachauri, in his latest submission, has called it "frivolous". The matter will be heard on 11 February. There is another case in High Court against TERI for not suspending Pachauri, but that is still being heard.
Edited by Aditya Menon
More in Catch:
Delhi's street art is stunning - but is it meant to be decor or disruption?
Death of workers mar the taste of Bengal tea. Is anybody listening?
Why Kanye West the man is enemy number one of Kanye West the artist
Win some, lose some: what went down at the New Hampshire primaries