Win some, lose some: what went down at the New Hampshire primaries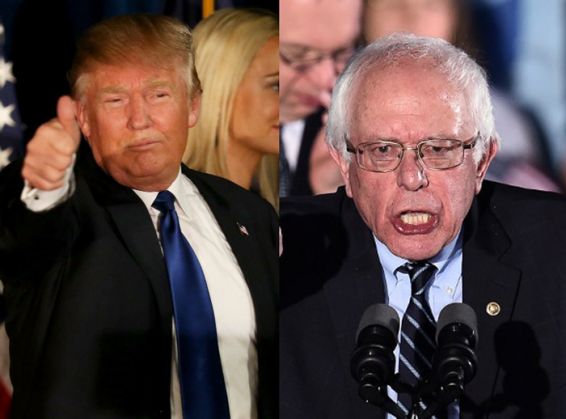 The granite state of New Hampshire has just given victories to two outsiders, two candidates largely written off when their campaigns started and two people bouncing back from defeats in Iowa. On the Republican side, the win was led by Donald Trump with 35% of the vote share. For the Democrats, it was Bernie Sanders on top with 60% of the votes.
Read- #USElections: Trump & Sanders win New Hampshire primaries. Biggest losers? The parties.
The Republican side had more surprises. Ohio Governor John Kasich, seemingly lacking any momentum throughout the campaign, bet all he had on New Hampshire, with a voter-by-voter strategy and the holding of over 100 town hall meetings. This paid off, and he got 15.9% of the vote to finish second. He's hoping to emerge as the GOP alternative to Donald Trump and Ted Cruz. Before this, in the Iowa caucus, Kasich finished eighth with less than 2% of the votes.
As we look forward to the Nevada Democratic Caucus and the South Carolina Republican Primary, here's a quick look at the winners and losers from the New Hampshire Primaries:
WINNERS
Bernie Sanders:
There was some chatter going on that New Hampshire was the place to kill-off Sanders. Clearly that didn't happen. The 'democratic socialist" as Sanders is known, began his campaign as an unknown, an outsider, barely having any party establishment support (all Super-delegates have supported Hillary Clinton). So what he achieved in New Hampshire, is nothing less than remarkable.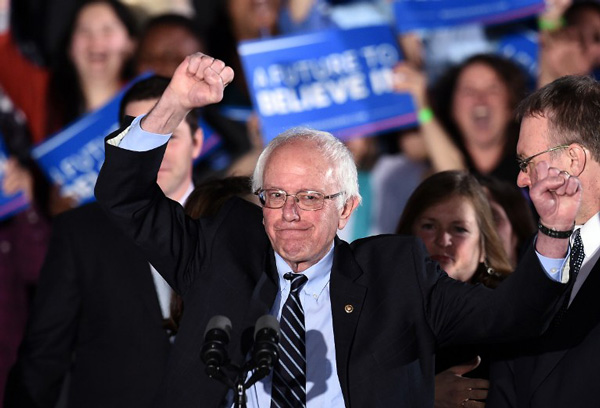 Sanders, like current United States President Barack Obama in the lead-up to the 2008 elections, has a wild popularity amongst the youth. And we know that Sanders does well among the white Democrats. So if he can capture some of the non-white voters, it will go a long way in cementing his place as the Democratic nominee for the White House.
Also read- US Elections: What message do the results of the New Hampshire primary send?
Donald Trump:
Donald Trump validated his position as a serious contender amongst the Republicans vying for the nomination. As Slate bluntly put it, "Donald Trump just became a legitimate candidate for President." Like Sanders, Trump is also an outsider. When his campaign began last summer, most political analysts in the United States didn't expect his campaign to last into the fall, let alone win a primary. That's exactly what he has gone and done.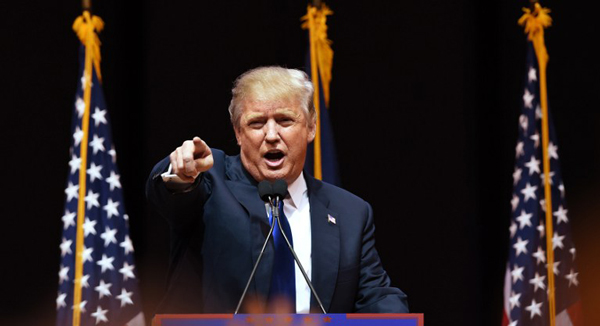 His campaign is now legitimised with this victory and he'll be going into the next round of primaries, a real happy man. He's been trailing in the polls, he's been lacking in the crowd sizes, but with 35% of the vote in New Hampshire, Trump comfortably finished first. Something that will lend further credence to Trump, is that New Hampshire voters have backed the past two GOP nominees.
John Kasich:
As mentioned above, Kasich was the surprise amongst the Republicans. With a second place finish, Kasich was the breakout star of the night. It's anybody's guess as to whether this result takes him further up the road, as he has little to no campaign structure outside of the granite state and no money either. For Kasich, the hope is that this momentum gets him through till the Ohio primary on 15 March, a state where he is hugely popular amongst voters.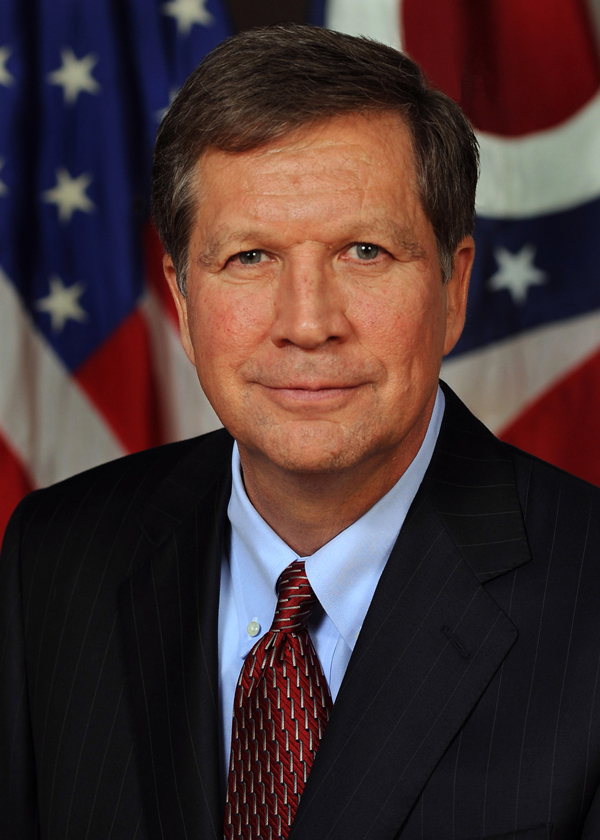 "There's something that's going on, that I'm not sure that anyone can quite understand. There's magic in the air with this campaign," Kasich told his supporters after the results came in. "We see it as an opportunity for all of us, and I mean all of us, to be involved with something that is bigger than our lives."
LOSERS
Marco Rubio:
Florida senator Rubio squandered all chances he had of gaining any momentum with a poor performance in the debate on 6 February.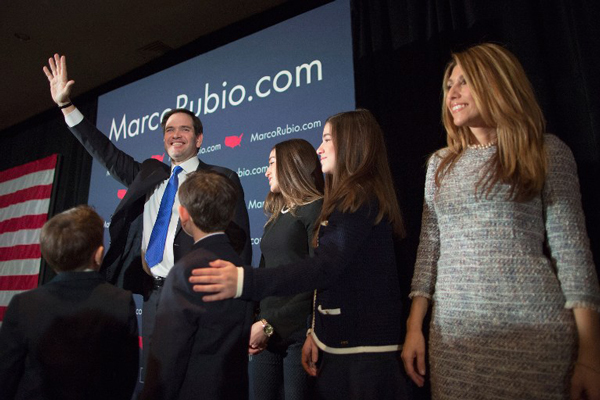 During the debate, New Jersey Governor Chris Christie had called out Rubio for giving a "memorized, 25-second response". Little did Rubio know that he would go on to inadvertently support it. While responding to Christie's attacks, Rubio gave the same answer three times. Christie just said, "there it is." His plan to lock up the establishment support is now out the window.
Read more- #DemTownHall: It's Clinton vs Sanders in the run-up to New Hampshire primary
Hillary Rodham Clinton:
Anyone dialled in to the Clinton campaign would be assured that the former Secretary of State could absorb the loss in New Hampshire and come out stronger. The southern state of Nevada, next on the calendar, will be a relief, a breather for Clinton as she'd be bolstered by the African-American Democrats that have largely supported her.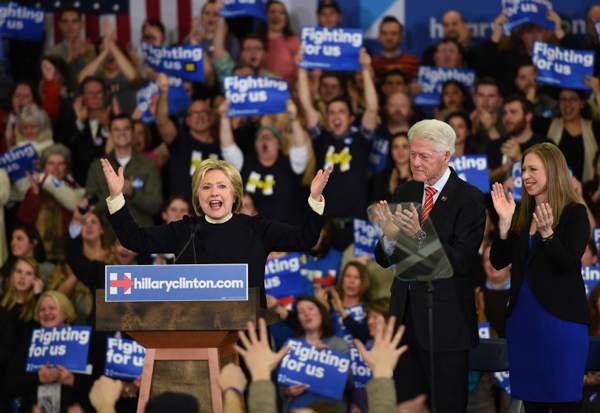 She deployed her husband Bill, and her daughter to attack Sanders and got Madeleine Albright and Gloria Steinem to rally the woman's vote. None of that seemed to matter though on Tuesday, as she was a distant second in the polls. Clinton had beaten Barack Obama back in 2008, so this does come as a surprise for her campaign.
Chris Christie:
His strong debate performance may have derailed fellow candidate Rubio, but it still didn't pay off for New Jersey governor Chris Christie. He, like many others, had pinned their hopes on New Hampshire. He had announced his candidacy for president back in June in this very state. He spent 72 days in the state. Held more than 100 events and 80 town halls. The New Hampshire Union Leader, the largest newspaper in the state, endorsed him. All to no avail though.
What happened was a sixth place finish with less than 10% of the vote. Less than two years ago, Christie was a frontrunner in the race, and seemed likely to at least make a solid run of it. But this result may signal the early exit of a defeated governor.
As some analysts put it, his moment in the Sun was four years ago, but he missed it. Now, it's a little too late for the governor as he heads home to reassess his campaign.
More in Catch:
As the nation mourns Siachen soldiers, Hanumanthappa fights for survival
Can prostitution be voluntary? This brutal book says the answer is no
Will Madhesis become the new Tamils and Bihar the new Tamil Nadu?