Ravana temple in Noida: Village penalised for worshipping Ram's adversary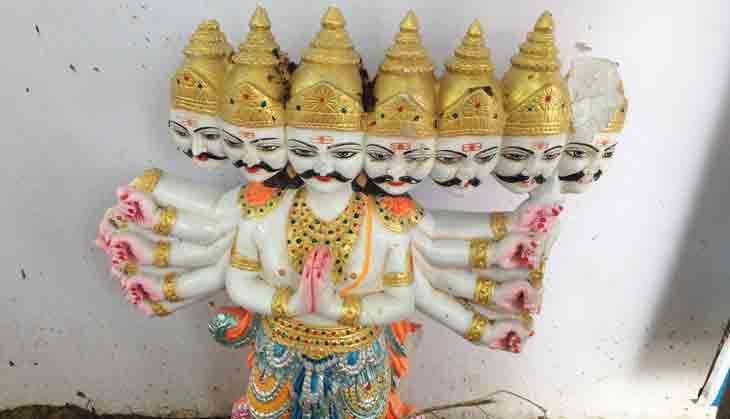 It is easy to miss Bisrakh. The sleepy little village in Greater Noida where Ravana, the demon king of Lanka, is said to have been born. It is easy to miss the home of the most evil character in Ramayana, because the unending rows of high-rise buildings have transported the periphery of this village into a futuristic zone with swimming pools and jogging parks.
But as one drives past the jungles of concrete into the heart of the village, the green fields tell another story. Not of evil, but of goodness. The goodness of a man with 10 heads who displayed several shades of evil for a reason.
This story is of a village which worships Ravana. Of a village that does not celebrate Dussehra. Of a village that believes that the killing of Ravana was a great tragedy. Of a village that has reason to believe that a great tragedy will befall upon it if it holds a Diwali Mela or organises a Ram Leela or decides to set a Ravana effigy afire.
Hindu leaders at loggerheads over installation of Ravana statue in UP's Bisrakh village
Good over Evil
Kamal Bhati is a heavy-weight citizen of Bisrakh village. He is affluent and powerful and if he gets lucky, he may just bag a Samajwadi Party ticket to contest from Dadri in the upcoming Uttar Pradesh Assembly elections.
Bhati is a believer of Ravana. He does not keep an idol of Ravana at home, but of Shiva, whom Ravana also worshipped.
"I am too small a person to comment on Ravana. How can I judge his acts? But I believe that he was a good man - who did what he did for a reason," Bhati tells Catch.
Bhati is referring to the much documented abduction of Sita, Ram's wife.
"Ravana did what any brother would have done. Laxman had cut his sister Surpanakha's nose and in retaliation he abducted Sita, Ram's wife. But you have to remember that he did not misbehave with Sita, he never took advantage of her circumstances. He never crossed his limit."
In Bisrakh, Ravana is seen as an erudite scholar, an able ruler, a veena maestro, and each of his 10 heads are said to symbolise his knowledge of the six Shastras and the four Vedas.
Bhati has never seen a Ram Leela being organised in his village.
"I grew up hearing stories that if a Ram Leela was organised in the village, either the person who organised it would die or a lead actor would. We cannot imagine burning an effigy of Ravana. We usually do a bhandara (donate food) on that day," says Bhati.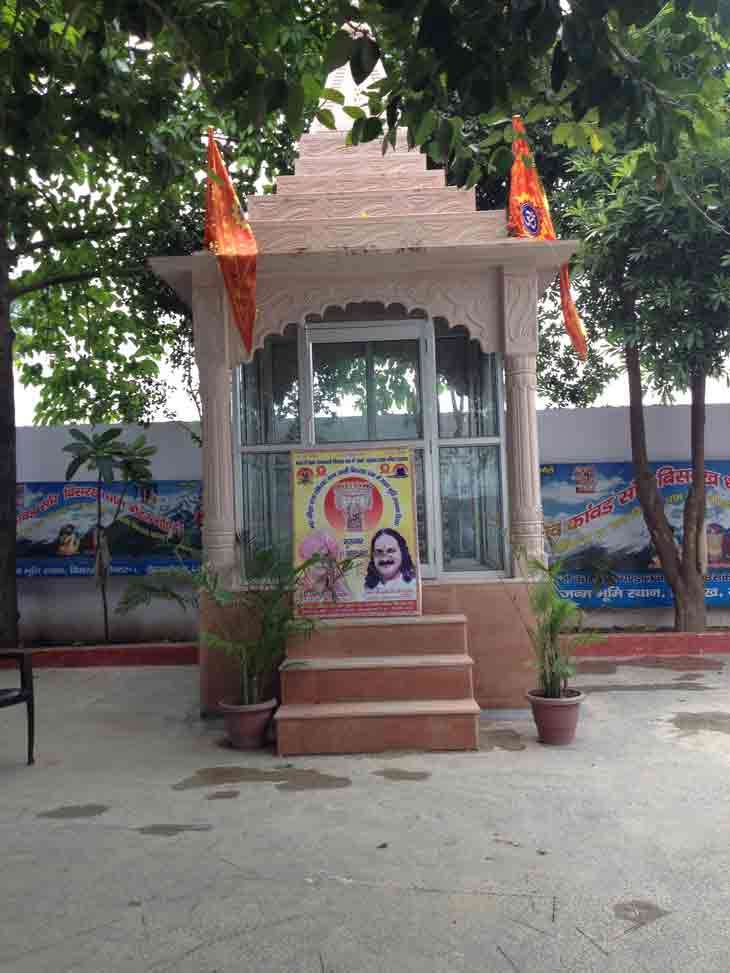 Ravana's idol was to be installed in this temple complex
Worshipping Ravana
However, times have changed and worshipping Ravana may not be as easy even in his place of birth. The villagers' beliefs are being challenged.
A new statue of Ravana that was to be installed on 11 August inside a temple complex was found broken two days before its installation. In the same complex, Shiv and Ram are also worshipped.
Versions vary about an ancient statue of Ravana being taken down a few years ago. Some have no memory of such a statue and claim this was the first occasion that a Ravana statue was being installed while others claim that this statue is a replacement.
Susheel Awasthi, the newly-appointed priest of the temple complex, is clear that he will not worship Ravana. The broken marble idol of Ravana lying near him does not bother him.
A few feet away sits Acharya Ashokanandji Maharaj, the man instrumental in building a slot at the centre of the temple for the installation of the Ravana statue. Getting a Ravana statue made in north India is not easy.
He had to place an order in Jaipur three months before the installation ceremony. The facial expressions had to be right - a kind god with 10 heads, not the evil king as Ravana is perceived to be in north India.
The Acharya made sure an FIR was lodged against people who damaged the statue. In private, he indicates that it is a rival priest who called people from Ghaziabad to forestall the installation of Ravana.
The Logic
Sumit Bhati, a resident of Bisrakh, points out why the rival priest doesn't want a Ravana idol in the temple.
"This village worships Ravana, and if his idol is placed in the temple everyone will give their offerings to Ravana and not other gods. Obviously the priests are not happy."
The Acharya tells Catch, "The idol was well-guarded. Our boys were there all the time to protect it. But some outsiders damaged it when our boys had gone out to eat. This couldn't have been done without the involvement of people who knew about the goings-on of the temple."
The Acharya is not giving up yet - he plans to carry out repair works and reinstall Ravana's statue around Dussehra. And Bisrakh, the village that owes its nomenclature to Ravana's father Vishrava, is backing him up. Because it is important to let the world know that Ravana was not the evil force he was made out to be. Because none of us are perfect. Because we all do what we do for a reason.
Did you know? Devotees in Kanpur worship Ravana at a 125-year-old temple on Dussehra