Menstrual man Muruga: women need to break taboo and talk about hygiene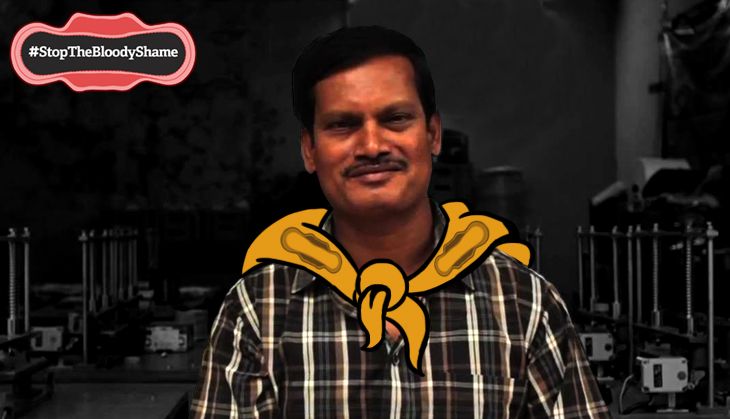 The occasion
Menstrual Hygiene Day is observed on 28 May across the world
In India, menstruation is still a taboo, and awareness among women is low - only 10% women use sanitary towels
The revolutionary
Ten years ago, Coimbatore\'s Arunachalam Muruganantham decided to surprise his wife by making a sanitary pad
Now, his machines have given birth to 998 local brands of sanitary towels in 27 Indian states and other countries too
More in the story
Muruga\'s personal struggles, and how he surmounted them for the sake of women\'s hygiene
His vision for the future - and what the government and others can do to help
For years, Indian television has been flooded with advertisements of blue liquid being poured on a white sanitary pad, and consequently, women in white trousers riding cycles and jumping about happily.
And yet, only 10% of Indian women use a sanitary pad. That means that 300 million Indian women adopt unhygienic methods to cope with their periods.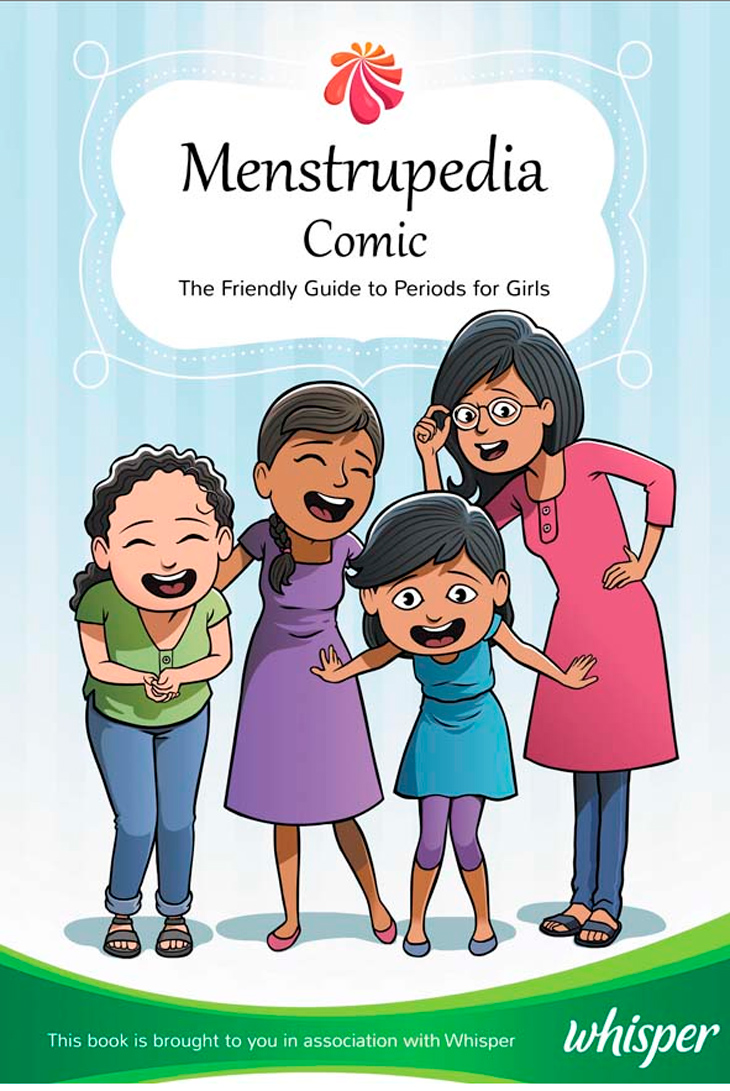 Then one day, 10 years ago, one man in Coimbatore decided to change it all. Arunachalam Muruganantham, known today as India's menstrual man, decided he would surprise his wife by making a sanitary pad for her, so that she would stop using old cloth rags.
But when she trashed it and refused to become his research volunteer, he decided to wear a sanitary towel himself. With a squeezable bottle of animal blood and a tube that went into the pad he wore, he would release some blood every now and then, and carry on with his daily activities of riding a cycle or walking out in the sun.
His wife and mother left him. His wife sent him a divorce notice when he refused to stop his research and his neighbours called him a 'psycho'.
But for Muruga, as he calls himself, those five days would haunt him for a lifetime. He would always remember the discomfort, the stench, the mess and the feeling of becoming 'unclean'. It was what motivated him to solve a giant problem - how do you make super affordable sanitary towels for millions of Indian women?
In 2006, Muruga, an eighth grade dropout, designed a machine that would make pads that cost between Rs 1-2 per pad. It won the award for the best innovation for the betterment of society from IIT, Chennai.
With his company, Jayaashree Industries, he has revolutionised menstrual hygiene ever since. He decided not to get a patent, but to sell his machine only to self-help groups (SHG), and not to corporates.
Till date, he has sold 1,300 machines and enabled 998 local brands of sanitary towels to emerge across 27 Indian states. Seventeen countries import his machines.
He has been given the President's award, the Padma Shri and has featured on Time Magazine's most influential persons' list. He has lectured at Ted Talks, Harvard University, Japan, Germany and several other countries.
Ahead of Menstrual Hygiene Day (28 May), Catch spoke to Muruga to understand why menstrual hygiene is serious business.
Since you began your research on sanitary towels and the abysmal lack of menstrual hygiene in India, what has changed? Do you think menstrual hygiene has improved?
Nobody used to talk about it for centuries. It was always a taboo subject to discuss. Wives never discussed it with their husbands. Daughters never discussed it with their mothers. Friends used to be hush hush.
Now students are talking in campuses. Boys are growing aware of what it entails. This is the change we are bringing in. Any cultural change begins by first talking about it. That is happening right now.
In your research till date, what are the most bizarre objects you've found women using during their periods?
Among Indian women, 90% don't use sanitary pads. In many parts of India, women use old cloth rags that are stained and unclean, newspapers, dried leaves, ash, saw dust and even yellow sand in parts of the Northeast. These items are just rolled up and stuffed up their privates. In one part of the Northeast, when women get their periods, they are asked to go sit on top of a pile of hay. It's horrible!
Whenever I see news items about how India is going to send women to the moon and Mars, then I laugh out loud. Can we please first ensure our girls have sanitary pads before we talk of becoming a superpower?
What should the government do to improve menstrual hygiene?
All change is possible through awareness. A family will budget for milk, groceries, kerosene and grains, but to spend Rs 30 for a pack of sanitary pads feels like a waste of money. It is taboo.
They would rather use waste material to avoid spending that basic an amount. This is what leads them to later spend thousands on healthcare.
How?
India is the biggest victim of cervical cancer. Women are known to suppress symptoms like itching or burning sensations, which are the first symptoms of cervical cancer. They usually suppress it for years before they consult a doctor.
They first have a urinary tract infection which, if not addressed, aggravates into a reproductive tract infection, which affects a woman's ability to become pregnant.
By then, it's too late. Cervical cancer has already set in. Six out of 10 women over 40 years of age have their uterus removed. All of this can be avoided with proper menstrual hygiene.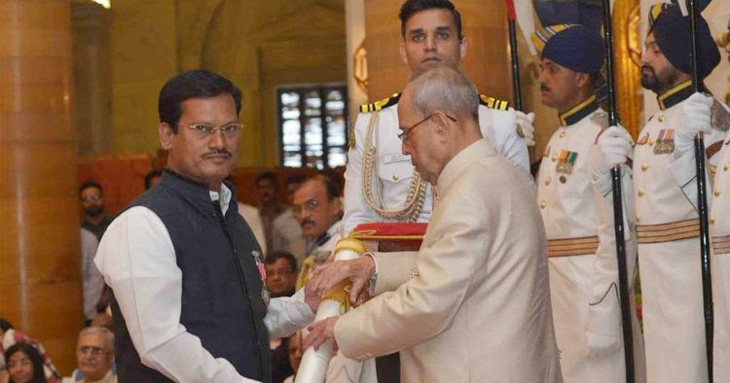 Are doctors sensitive enough to guess the connection?
Women find it hard to even get medical help. If they complain of itching to a doctor, they are first asked if they are having an extra-marital affair, instead of being asked if they use clean sanitary towels.
Family members often first suspect that an itch is a symptom of being HIV positive. The girl gets an immoral image even before a medical diagnosis.
The reason why we want this to be a self-help group model is so that women can talk. Our project is looking at many issues. It is creating livelihoods, it is empowering women, it is improving literacy by sending girls to school, it is improving hygiene.
How do the economics of your machine work?
The machine used by the popular brands costs millions of dollars. My machine and the initial raw material costs Rs 1.5 lakh. With this, one can manufacture 15,000 sanitary pads.
Each of these biodegradable and non-chemical based sanitary napkins sell between Rs 1-2 per pad. The SHG decides what price to set for what thickness.
There are 998 local brands that use my technology. All of these are SHG driven brands - Nari suraksha, Nirmal, Sakhi, Breeze and others.
I understand that your pads are also heavily customised...
We are the world's first customised sanitary pad manufacturing unit. Menstruation flow differs from woman to woman, day to day. So our machine can make customised pads of varying thickness so that material isn't wasted, and it is cost effective.
A woman member will come forth and tell her SHG that she has a heavy flow only on the second and third day. So she'll take four thick pads, two thin pads and four medium pads. Other women might choose different combinations. Our machines make these choices possible.
With 100,000 machines across India, we can reach every single woman.
Your journey came at an immense personal cost. What kept you going?
Earlier, I thought I was combating a simple problem. Then it became a mountain. I understood that what I was on to would help millions of women, not just one.
Luckily, I never studied (laughs). I was an eighth grade school drop-out. Perhaps that's why I was so positive and relentless in my search for a solution.
What does your wife say now?
Even now, I'm in a difficult situation. Ever since my work came into the limelight, people have been expecting me to buy a row of five houses. But nothing of that sort is happening.
Every day, I'm appearing in international media, on television and in the newspapers. But nothing is changing for my family.
This world associates success with physical material acquisitions. Till now I'm living in a rented house. Perhaps, I'm the only Padma Shri awardee living in a rented house.
My mission is to make menstrual hygiene reach every single Indian woman, and create employment through SHGs for at least one million women. Till then, I won't stop.
Edited by Shreyas Sharma