Looking for digital detox? Head to these fancy destinations in India
When was the last time you voluntarily switched off your wi-fi for 24 hours? When was the last time you did not have to fight the urge to check updates on your phone in a meeting? When was the last time you ordered your coffee and did not ask for the wi-fi password? When was the last time you did not panic when your phone battery dropped to 5 percent?
If the answer is "can't remember", it's time you headed to a digital detox holiday destination. An exotic locale that helps you reconnect with the real world, with nature, with people, with yourself. A destination that helps you step back and look at life. Helps you renounce, rejoice, reconnect.
Also read - Heat & Dust: meet the couple who travelled India @500 a day
What is a digital detox?
A digital detox is switching off all mobiles, smartphones, tablets, laptops and computers for a certain length of time.
Even though the science of how technology impacts human behaviour is still in its infancy, digital detox has found a mention in a dictionary. The Oxford dictionary defines it "as a period of time during which a person refrains from using electronic devices such as smartphones or computers, regarded as an opportunity to reduce stress or focus on social interaction in the physical world".
Extent of addiction
"There is no clear data or study on the extent of addiction to digital devices, but the number of people whose lifestyle is compromised due to online time is going up significantly," says Dr Samir Parikh, head of the department of psychiatry, Fortis Healthcare.
In the last few years, the number of patients seeking to detoxify themselves has gone up two to three times, say experts.
"Our problem is that the problem is so enmeshed with our day-to-day life that it takes time to even realise there is need to reduce. It also takes time and conscious sustained effort to implement change. But if one is aware and motivated, change is easy," says Dr Parikh.
"Balance is the key, use the digital world as an asset and adjuvant to the real, but remember it's the real world that matters always!"
According to a study by Randstad, 42 percent of employees reported feeling obligated to check their email during vacation, while 26 percent felt guilty even using all of their vacation time.
Another study reported that 35 people who were totally cut off from their devices found the holiday was "life-changing".
Digital detox in India
While the world has taken to digital detox holidays, India is still coaxing tourists with the "free internet" freebie. Fortunately, there are a couple of destinations that are popular among tourists - obviously not by design, but default.
So if you are ready to unplug and unwind, here's where you should be heading out to in 2016.
1) Serenity Kanam Estate, Kottayam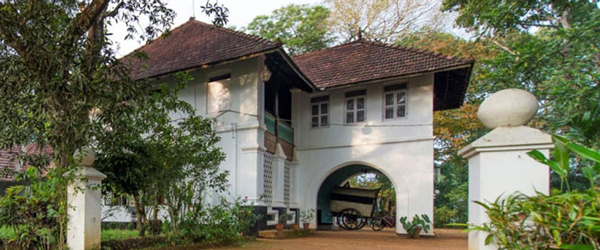 The resort is nestled between an old rubber plantation and consists of only five rooms. With no internet connectivity, guests are forced to get back to basics to unwind.
This can be done in a hammock by the hotel's pool, or by trekking the surrounding countryside on foot, bike, oxcart, or even an elephant.
2) Vana, Dehradun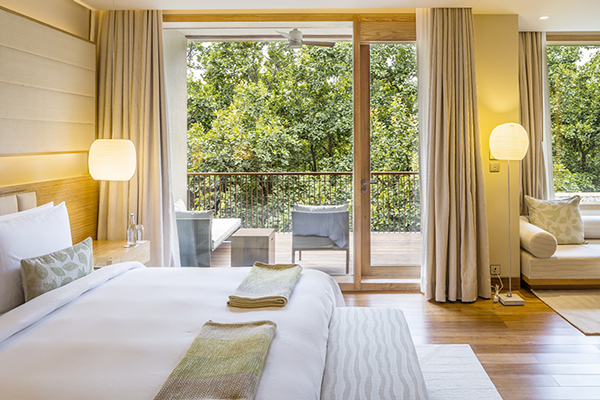 Vana allows use of digital devices inside rooms, but not in shared or outdoor spaces. It emphasises holistic well-being of individuals, something most have forgotten in their fast-paced lives.
There is also yoga, "mindful tea", nutritional cooking, raag therapy sessions and "silent walking meditation". The retreat is surrounded by sal forests and mango and lychee orchards to help reconnect with nature.
3) Bandipur, Karnataka
Bandipur is among the few Project Tiger reserves that has seen an actual increase in the population of these endangered cats. The park is home to leopards and four-horned antelopes.
Tourists are not allowed to play music or have noisy parties. If they have to soak in the sounds, it is of animals.
4) The Misty Mountains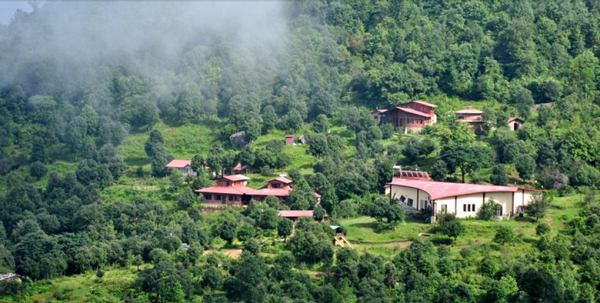 The Misty Mountains is an offbeat destination in Kumaon. It is surrounded by forests with the nearest neighbour being a kilometre away. An ideal holiday destination for writers and photographers.
Sushil Gaur of Digital Detox India endorses this location and hosted a digital detox event here.
"Today our life is online. If an event hasn't been posted, it never happened...The idea is to optimise digital usage, not eliminate it. The idea is to reconnect with yourself, your family and your environment," says Gaur.
5) On board Taurus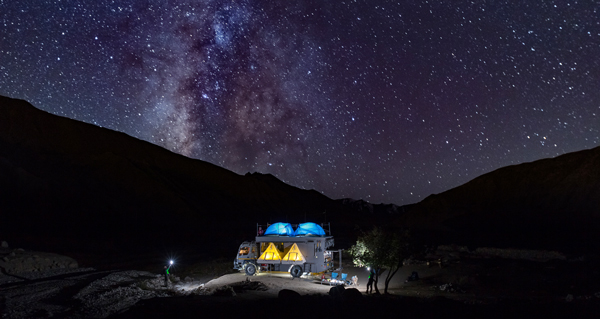 The best getaway, however, could be Taurus.
A specially designed truck, which can either take you to remote Rajasthan in the winters or Ladakh in the summers. Be assured that you will be parked at a place where there is no network connectivity. Away from touristy crowds, at a quiet place that will rejuvenate you.
The truck can seat 14 persons, and has a kitchen, a toilet and tenting equipment.
More in Catch - As Odd/Even policy implementation nears, Ola enables private 'CarPool' on its app in Delhi-NCR
Happy women do not live any longer than sad women
Women pin the creeps. Map areas, post pictures of clothes worn when harassed