Jamia Millia Islamia: where the clock decides the character of a girl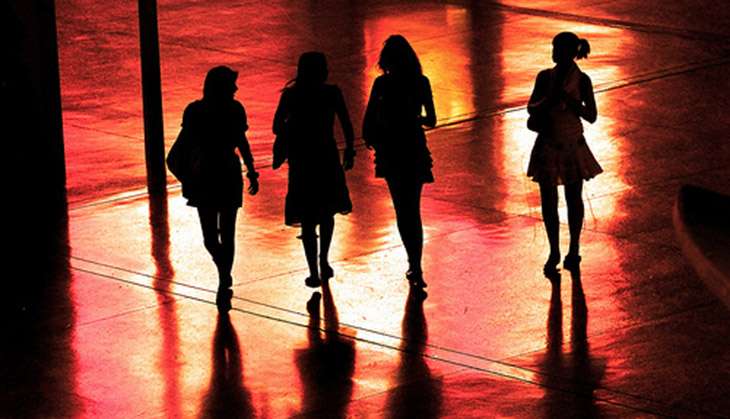 I've just returned to Jamia Millia University after watching Aniruddha Roy Chowdhury's Pink and my heart feels heavy as my mind flits across memories.
Five years ago, I came to Delhi from Dehradun for college. It was the first step into an unknown world after completing my education in school. I had all sorts of ideas and apprehensions about life on the university campus.
In a way, I found the atmosphere on the campus stifling. In fact, I decided to return to my native city but career considerations forced me to come back to the cage that is the Jamia campus.
Also read - Pink values the word 'No': Opening up the consent debate in India
Earlier, I was under the impression that girls face some measure of "control" only at home, and, to some extent, at school.
I was terribly mistaken.
A constant fight for independence
College life suddenly meant that we fell under a large number of rules and regulations - be it on the campus or in Delhi's Sukhdev Vihar colony where I lived. Any deviation from set norms and suddenly you're identified as a girl of dubious character. Mingling with boys on the campus staircase or in the canteen is enough to earn you the label of being a "girl of that kind". There are all sorts of connotations attached to your interactions with the opposite gender.
But I don't bear any grudge against men who possess such a mentality - we are incessantly fighting against them. Nevertheless, I am appalled at the rules and regulations at girls' hostels that require you to present yourself at 7.45 pm every evening, no matter what the circumstances are.
This month, a friend was twice served show cause notices for failing to keep up with this deadline. Recently, another friend was late while getting her laptop repaired at the Nehru Place market. Worried about being reprimanded, she hurried her way back to the hostel but the guard refused to let her enter as it was already 9 pm. The warden walked up to the gate and scowled at my friend, "Do you know what kind of the girls return at late hours? Go back with the guy you were roaming around with."
Essentially, an inadvertent delay of just about an hour was enough for the warden to pass a sweeping judgment on my friend's character.
This is Delhi, not Aligarh or Varanasi
Girls, like their male counterparts, come to the university with an urge to learn. They want to burn the midnight oil in libraries and participate in symposiums at India Habitat Centre or India International Centre. But this is impossible while living in a girls' hostel.
And this is in the national capital, New Delhi, and not in a relatively conservative city such as Aligarh or Varanasi.
Last year, girls at the old hostel tried to organise events such as film screenings. But the hostel administration found fault with these efforts as well. The screening of the movie Masaan was not allowed for the fear of "ruining" the character of girls. Instead, the chief warden allowed for a 'salad making' competition to take place.
Girls' hostels are reduced to places where the students belonging to fairer sex are forced to engage in such idiotic activities, where no girl can gain admission without a local guardian turning up as a guarantor for her behaviour. The cage in the name of the university is indeed reprehensible.
Jamia Millia Islamia University is not the only such prison for girls. The rules in most institutes of higher learning are patriarchal, including Delhi University, Aligarh Muslim University and Banaras Hindu University. There are a few exceptions - like Jawaharlal Nehru University.
One has to return to these confinements before 8 pm, come what may. All libraries and seminars can go to hell for this rule.
Opposing this discrimination is not a matter of choice, but a necessity for girl students pursuing post graduation courses at Jamia. Our sole demand is that we be allowed to have the same opportunities that our male classmates enjoy.
As I write these words, my mind goes to old hashtags #TogetherToEndMaleGuardianship and #StopEnslavingSaudiWomen. Saudi women are uniting against the discrimination they suffer in the name of religion. Their tweets reveal how male hegemony affects them on a daily basis. The rights to education and work remain paramount, even to these women.
We, the 21st-century women, demand nothing more.
The views expressed here are personal and do not necessarily reflect those of the organisation.
Edited by Aleesha Matharu
More in Catch - Pink: Riveting cinema even with a few glitches, should be praised as its intention is the winner
Blessed by Bapu and inspired by Patel's ideals, Jamia Millia Islamia turns 95