It takes two to yoga. Have you found your partner yet?
Did you know that it takes two to yoga? And everyone's eligible to embrace this newest form of yoga which may soon become a fad.
Zubin Atre, who has clocked over 9,000 hours teaching yoga, has a module for everyone. Parents, siblings, couples, lovers and, hold your breath, even colleagues who secretly hope you wither away.
Atre's only suggestion is that before you pull out that yoga mat, keep two things in mind: a) be gentle with your body, if you are beginner, b) remember you are not in competition with anyone else.
Also read - Yoga Day in numbers: just how big has the yoga industry become?

"You'll find yourself laughing with your yoga-buddy about the postures you are attempting. You might lose your balance, and may have to start from scratch, but finally, when you secure a good grip of your partner's ankles, wrists of arms, when you will not only enjoy completing the asana, but also have memories that are truly amusing," says Atre, who has also written up the rules of the game in It Takes Two To Yoga by Rupa Publications.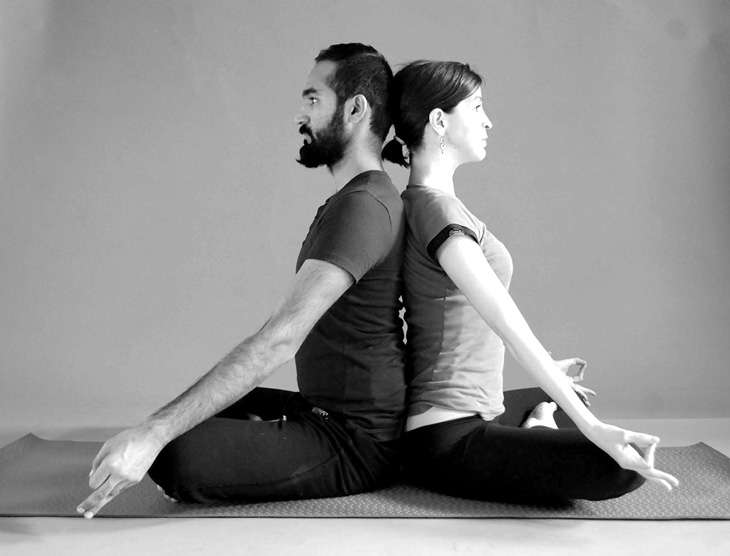 It Takes Two To Yoga/Rupa Publications
The going will be easy for the yogi as soon as the wisdom dawns that no-one-asana-fits-all and that the asana should fit the practitioner.
Atre encourages first-timers who have no prior yoga experience to hit the mat. But before you do so remember to knock on your physician's door.
Partner Yoga vs Individual Yoga
If yoga is the union of the mind and the body, the key component in partner yoga is the power of touch.
"Getting into an asana with a partner challenges us both physically and emotionally. We are coerced to exit our comfort zone, as we have to get accustomed to placing our bodies in another's hands, quite literally. One could say that partner yoga is an accelerated means of experiencing the key principle of yoga - union," says Atre.
The asanas technically remain the same no matter what the nature of the collaboration is between parents, children, couples or colleagues. But the effect varies depending on the depth of the connection.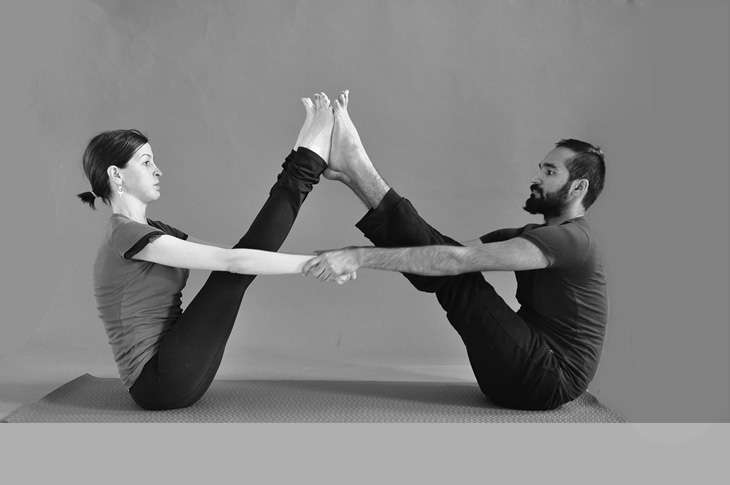 It Takes Two To Yoga/Rupa Publications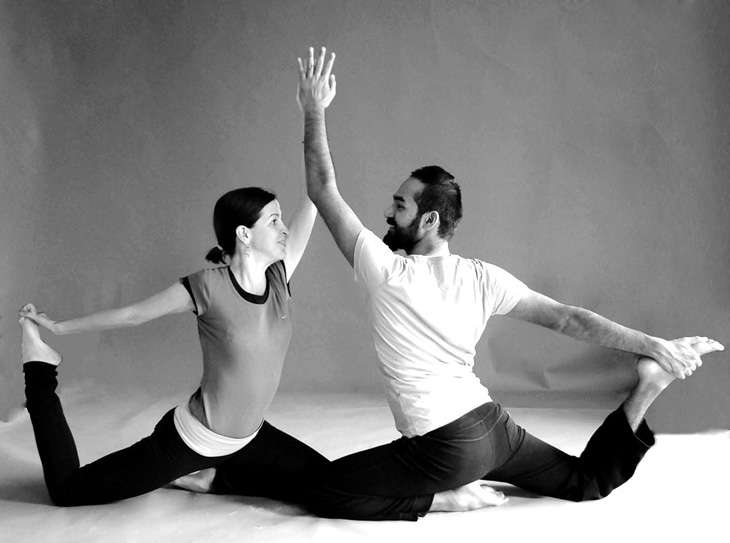 It Takes Two To Yoga/Rupa Publications
Atre emphasises the importance of touch.
According to him, proprioception or our sixth sense is a key element. It is the ability of the central nervous system to communicate and coordinate with various parts of the body. This allows us to get into a yogic asana with our companion and maintain our posture even if our eyes are closed, or our back turned to our partner.
Also read - In pics: Watch the world celebrate International Day of Yoga 2016

The other important element is kinaesthetic awareness - the body's ability to root itself in time and space and remain coordinated while engaging with the outside world.
"Proprioception is an inner sense (linked to the central nervous system), kinaesthetic awareness is an external sense and both work together and affect each other," says Atre.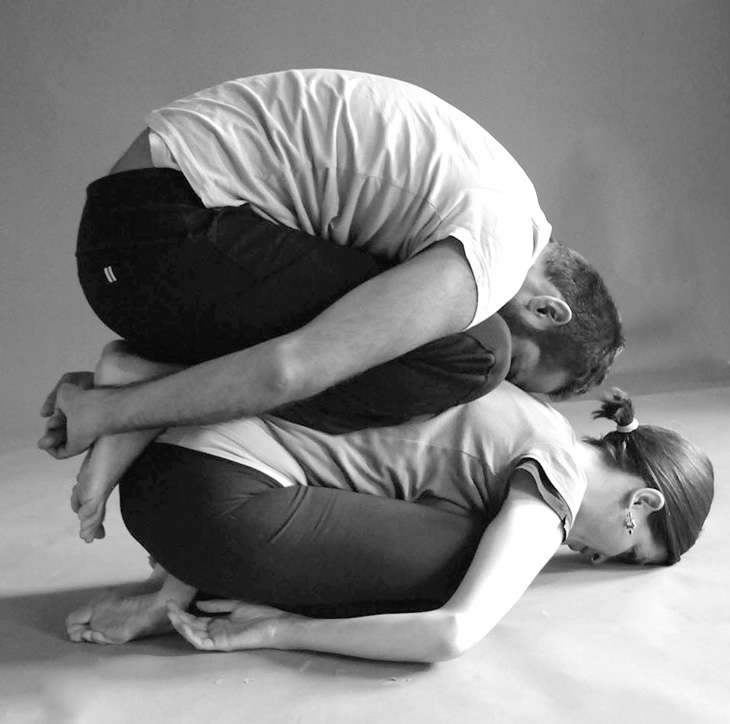 It Takes Two To Yoga/Rupa Publications
He distinguishes between the several types of touch - intimate, healing, exploratory and aggressive - which may impact the yoga experience. If the experience is intimate and healing or even exploratory - the benefits are many.
"Partner yoga allows you to deepen your self awareness. In your partner, you have a mirror, a physical presence who sheds light on your disposition. By collaborating and performing asanas as one, your behaviour patterns, thoughts and feelings come to the fore and you get to explore your inner life in ways that you would find difficult on a busy working day."
Most importantly, this form of yoga helps yogis to accept their vulnerabilities in the presence of another.
Lovers as Partners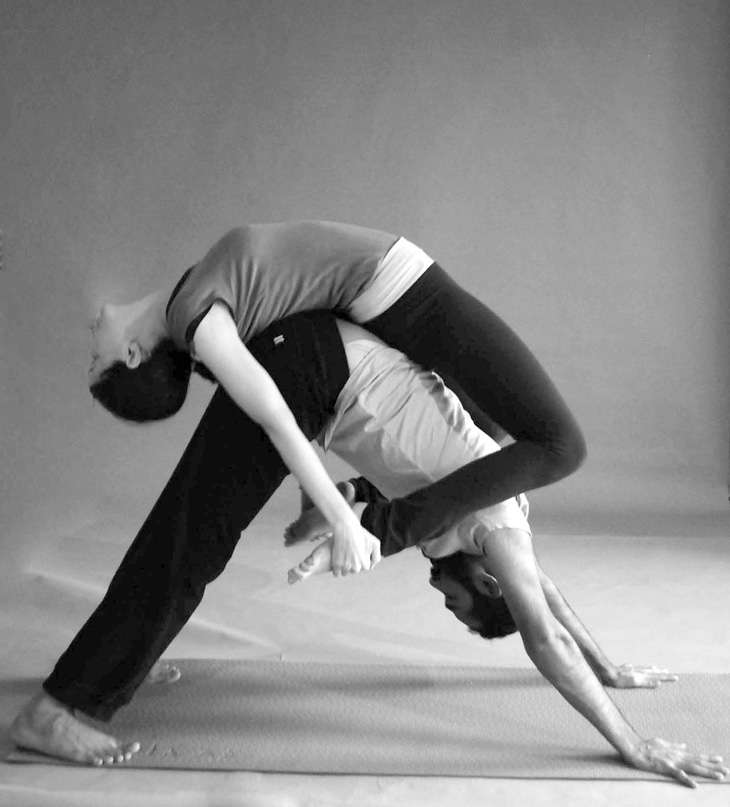 It Takes Two To Yoga/Rupa Publications
Atre's modules aren't exactly designed for lovers. But they can benefit a lot if the lovers get the postures and the spirit right.
"In the specific case of lovers, partner yoga can help the couple bridge any divide in their relationship, be it physical, emotional or psychological. Practising with your lover will inevitably bring you closer to her/him."
"After all, maintaining the right balance and alignment, remaining focussed on posture while the eyes are closed and listening to each other's breath for cues, requires an emotional and mental cooperation; after a session, you'll inevitably discover that your empathy for your partner has increased," says Atre.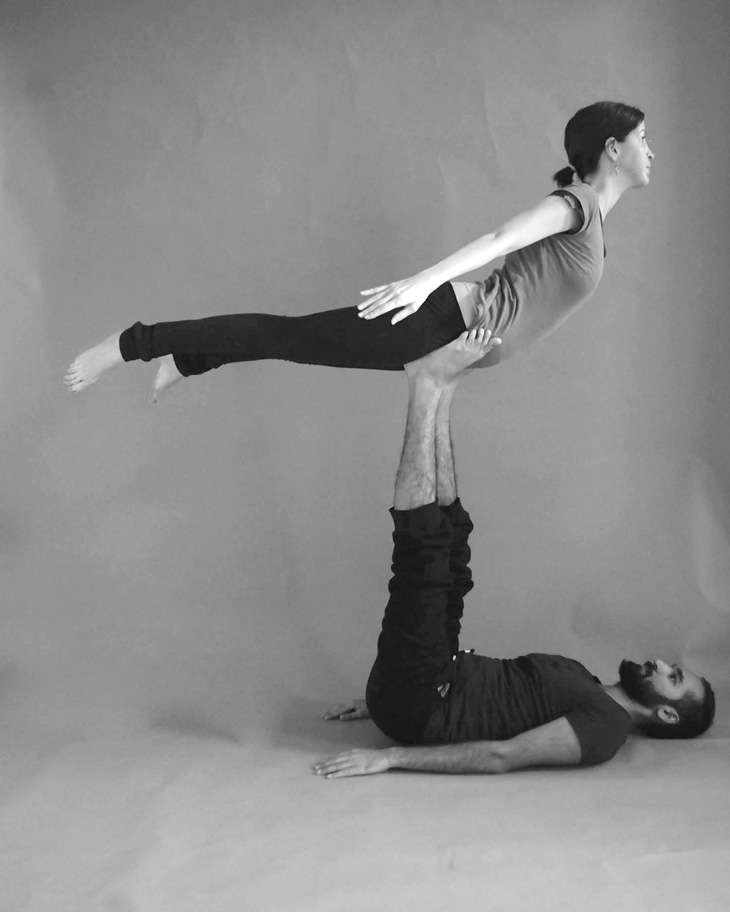 It Takes Two To Yoga/Rupa Publications
It Takes Two To Yoga/Rupa Publications
Apparently partner yoga is beneficial for those battling sexual issues too.
"This is especially true for those with lifestyles that grant little time for intimacy; partner yoga - gentle and slow - helps lovers depart from their usual workaday roles, rely on each other, embrace their sensuality and build a subtle erotic connectedness. They also become aware of a lover's reactions, which can offer signposts beyond the yoga mat."
Yoga to make friends
But partner yoga isn't just a tool to build intimacy and deepen a bond amongst lovers. It works well for friends too. Every work out and every stretch helps.
"Beyond the yoga mat, in the real world, you'll find your friendship only strengthening after partner yoga," promises Atre.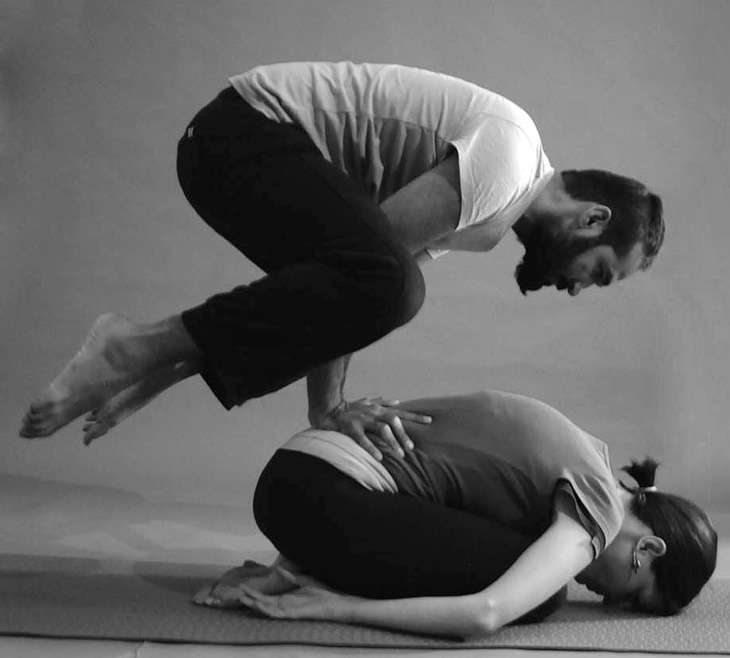 It Takes Two To Yoga/Rupa Publications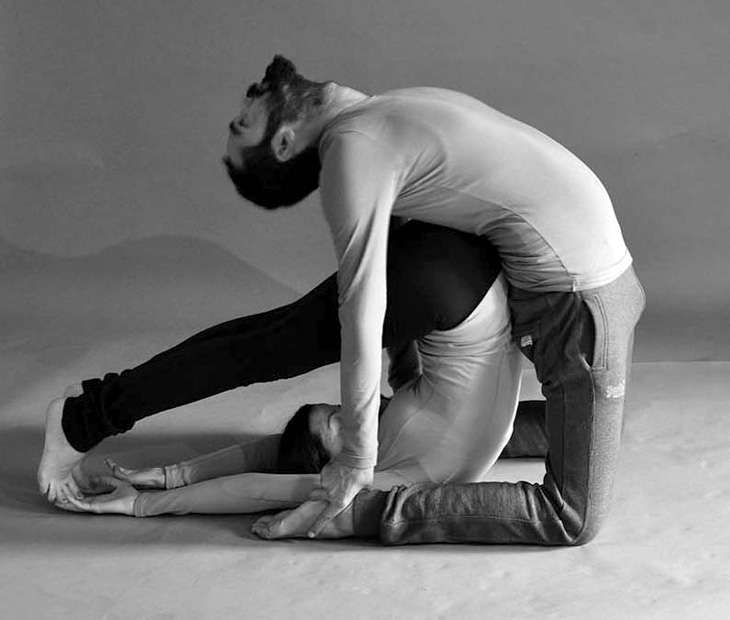 It Takes Two To Yoga/Rupa Publications
The yoga mat becomes the ice-breaker. Workmates become yoga buddies. You chit-chat with them on a workday and also on a holiday. The mat becomes the great leveller as office hierarchies fall apart and you make friends across departments.
However, Atre intends to benefit not just lovers and colleagues. He has a dedicated module for the mommies-to-be. And the new mommies. With the hope that the wisdom of yoga becomes relevant in real-life situations for everyone - as it did for him and his wife and partner-in-crime Sara Zennaro Atre - long, long ago.