Hunger Games: this 20-yr-old may have solved America's food waste problem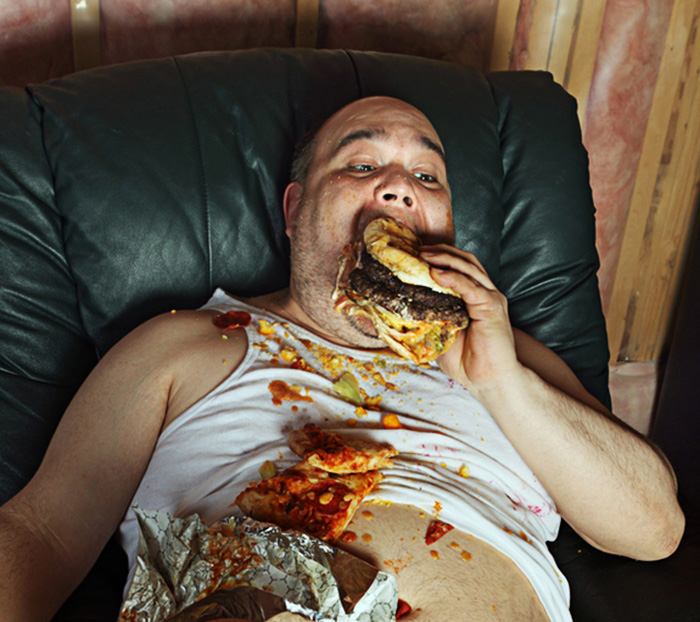 If you thought only people in the third world go to bed hungry - think again.
More than 45 million people in the US do not have enough to eat - but at the same time the country wastes an estimated 40% of its food.
20-year-old Maria Rose Belding has decided she's going to change this.
Belding has built a sprawling online network that connects thousands of food pantries in 24 states, allowing them to share surplus food that might otherwise have gone waste.
It started one night
Five years ago Belding was a volunteer at a local food pantry. Even as people were lining up outside to request food, Belding had to thow out hundreds of boxes of expired mac and cheese in front of them.
The frustration she felt that night is understandable. But unlike the millions who feel - but never do - the American University sophomore decided to declare a war on hunger.
A problem that was believed to be insurmountable turned out to have a fairly uncomplicated solution: communication.
After years of research, Belding has put in place an online network where pantries post any excess food to the programme.
Someone else in the network picks it up and puts it to use. The database has so far saved an estimated two tonnes of food.
Experts say that Belding's interactive MEANS website, which stands for Matching Excess and Need for Stability, can help deal with the country's colossal problem with chronic waste.
It seems like a simple idea - and it is, and yet, no-one had built it before. With the help of a law student, Grant Nelson, who knew how to code, Maria built an online system that allows food pantries to list what they need - or what they have in excess - where they are, and how far they're willing to travel to access it. When stuck with close-to-expiry produce, or too large a volume of donations, it allows you to alert pantries in your neighbourhood about the excess. It allows restaurants and grocery stores to use this database to reach their donations to those specifically in need of it.
Last week, Belding was named one of L'Oreal Paris' 10 women of worth. She is also the President Clinton Hunger Leadership Award winner for 2015.
A model for waste
There's no doubt India could use Maria's model for inspiration; our food wastage - at lavish weddings and hotels, at college canteens and, of course, our homes - is nothing short of criminal given the scale of our hunger problem.
We rank 63rd among 88 countries in the Global Hunger Index and the number of starving is only increasing. 65 million at last count.
Most of us don't care. Those of us who do, don't know how to fix this problem.
According to Bhook, an organisation working towards reducing hunger, in 2013, 20 crore Indians went to bed hungry on any given night. About 7 million children died in 2012 because of hunger/malnutrition.
Food waste happens in India on as significant a scale as the US; 40% of our food production - amounting to Rs 50,000 crore - is wasted according to a United Nations Development Progamme report.
The hunger paradox
Americans waste $165 billion worth of food every year; it's horrific enough that this should happen, but what's worse is that this food goes to landfills where decomposition of organic matter emits 16 percent of the country's methane - a greenhouse gas 25 times more potent than carbon dioxide.
America's networks of food banks, pantries and soup kitchens should seemingly be able to absorb all this food. The problem, says Belding, is in the transfer of information. "It's very common for grocers to give poorly selling products in bulk to emergency food providers," she said to Washington Post. "That's just fine. But when you get 400 jars of peanut butter and you have two weeks to get rid of them and serve 100 people a month, total, and only distribute four times a month, that rapidly becomes a problem."
Ironically, for all the communication tools the modern world has at its disposal - Whatsapp and Facebook, Twitter and email; matching excess and need in realtime was still ridiculously difficult.
Despite being convinced of the need for the platform, Maria hadn't been certain it would be used. The first time she saw a user post an item to the site, she sat in feverish anticipation, hoping it would be picked up by someone in need. That would be the make or break of the idea.
It went in seconds.From there to scaling up - they started with around 50 food banks and now have more than 200 listed - MEANS may is showing it was a vital missing link in the food chain.
But 20 year old Maria's only getting started.