Heard of the MuslimJinn? He'll keep your spirits high this Ramzan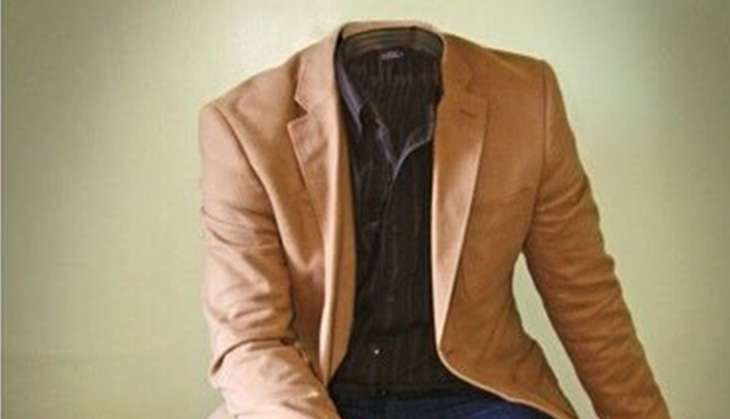 A new Twitter account is making the devout and the not-so-devout chuckle this Ramzan. It's called MuslimJinn and the pinned tweet is a selfie - a djinn selfie. The sight of a half opened door and the hint of the dingy hallway minus a human is not exactly spooky - but the tongue-in-cheek tweets are absolutely addictive. Sample this:
"Just heard a noise in a room across the house - bismillah," someone tweeted. "I'm just making some suhoor. Chill out," the MuslimJinn quipped.
For the uninitiated 'suhoor' is sehri time - the pre-dawn meal that Muslims eat before they begin the day-long fast.
Also read - Will the real Shekhar Kapur please start tweeting
I've heard my fair share of djinn stories and even been to a couple of mosques and palaces - especially the former - that are believed to be haunted. The mosques where the devout try not to head when the muezzin gives a call for prayer. Mosques that invariably owe their nomenclature to djinns and are called the "djinnaton wali masjid".
But this spookiness on Twitter is a first. At least in the Muslim world.
"Stop blaming schizophrenia on me. Go see a psychiatrist". Or the declaration that "No, I'm not possessing your friend. She's just crazy". If tweets such as these are a little too intelligent for the djinn's followers, there are stark pictures of him too with his girlfriend. Selfies in which he lauds his girlfriend for looking "hot".
The MuslimJinn is armed against the religious brigade too, citing Surahs from the Holy Quran to furnish proof of the parallel universe of djinns. Also, to remind them that he is a "good" djinn. So if they read prayers and blow it on him it's unlikely to work.
The City of Djinns
Say Masha Allah (Twitter)
Much like humans, there are the good djinns and the bad djinns. While the good djinns do no harm, the bad ones can show up in the form of snakes and what not!
Most princely states with a Muslim population have their share djinn stories.
In Bhopal, there is an old mosque by the side of the famed Lower Lake where djinns have taken the form of snakes.
The lady of the house is never short of anecdotes about djinns and her late husband's encounters with them. Her narrations are matter-of-fact - there's no hint of excitement or anxiety.
She says her husband would pray late at night to drive the djinns out or simply keep them under control. It took him years to stop the djinns from troubling his family and other mosque-goers.
Old Bhopal is dotted with spooky mosques and buildings. Heera Masjid is part of the18th century Shaukat Mahal, a palace which is a fine blend of many architectural styles. One of its owners Tariq Mirza jokes, "Half of the palace is in a legal wrangle, the other half is haunted." One of his ancestors would see blood splashed on the walls and the spirits haunted him till the day he died.
But Delhi has its own share of stories.
RV Smith, the chronicler of Delhi and author of a series of books including The Delhi That No-One Knows has often written about the haunted places in the capital city.
Khooni Darwaza is one of them. The hotspot of spirits and djinns with blood stains on its walls. Jamali Kamali's tomb, the Mehrauli Archaeological Park and Nicholson Cemetery are believed to be equally haunted.
"The pipal tree at the Delhi Gate is also said to be haunted by a banshee (wailing churail) who sometimes troubles passers-by late at night by making a jingling sound with her anklets. Incidentally, the Lothian Road Cemetery, the oldest existing one in Delhi, is believed to be the most haunted as many of those who were killed in 1857 are buried there," Smith wrote in a piece for the Hindu.
The Modern Djinn
My first selfie (Twitter)
The modern djinns seem harmless, are mostly fun and a hit on the social media. MuslimJinn shares your toothbrush, has seen you naked and can steal your girl.
Here are a few Ramzan-related tweets from MuslimJinn that are earning him fans by the day:
Ramadan Mubarak. I'll invite myself to your houses for suhoor.

— Jinn (@MuslimJinn) June 6, 2016
If you see a Quran floating in the corner of your room, please do not freak out. I am just trying to read.

— Jinn (@MuslimJinn) June 6, 2016
I promise to haunt anyone that comes to taraweeh with onion breath. Chew some gum or have a mint. Jinn can smell too.

— Jinn (@MuslimJinn) June 10, 2016
You think retweeting pictures of food is funny until I show up to your bedroom in the middle of the night

— Jinn (@MuslimJinn) June 7, 2016
I move your shoes around on the masjid shoe racks to watch you stare in confusion when you come looking for them. It's hilarious.

— Jinn (@MuslimJinn) May 21, 2016
You can't see how many humans the djinn is following because he wants to keep that invisible much like his own presence. But the fan base is growing - thanks to his stark humour.
Muslims believe that Satan gets locked up during Ramzan. Muslim Jinn made the best of that knowledge.
Alhamdulilah Donald Trump is locked up for the next 30 days or so.

— Jinn (@MuslimJinn) June 6, 2016
And he killed that little noise on Twitter over why he hasn't been locked up with Satan too:
IM A MUSLIM JINN NOT A SHAYTAN STOP ASKING ME WHY IM NOT LOCKED UP YOU IDIOTS

— Jinn (@MuslimJinn) June 6, 2016
It's this wit that makes the idiots shut up. The smart ones however, are just continuing to enjoy the great djinn humour.
More in Catch - You know him as Farah Khan's husband. But on Twitter, Shirish Kunder is a hero