Anti-vaccine poster boy: is Andrew Wakefield the most hated man in modern medicine?
Asad Ali
| Updated on: 14 February 2017, 6:06 IST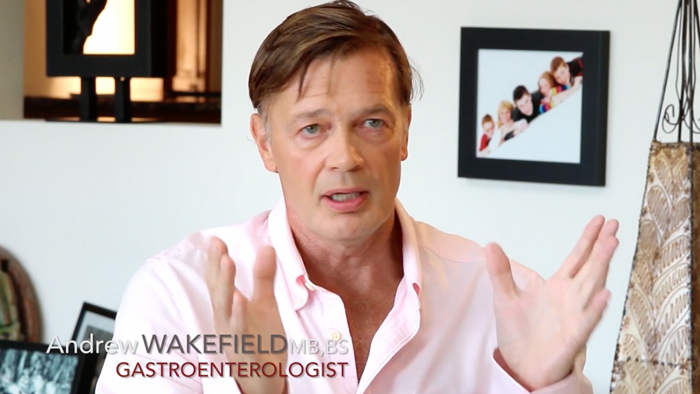 The event
Anti-vaccine \'hero\' Andrew Wakefield was stripped of medical credentials in \'98. Now his film has been pulled from Tribeca film festival
Robert De Niro initially okayed screening the film; scrapped it after outrage from medical fraternity
Who is Wakefield?
Former doctor; his 1998 paper linked MMR vaccines with autism. Caused sharp fall in parents vaccinating their children, recent rise in measles cases
Medical journal Lancet retracted his paper, later investigations revealed conflict of interest, negligence, professional misconduct
More in the story
What led to Wakefield\'s indictment
Why most anti-vaccine criticism comes from suspect quarters
The Triangle Below Canal Street in New York has seen life come full circle for one Andrew Wakefield. But not in a way he would've wanted. A former gastroenterologist and researcher, Wakefield gained infamy in 1998 - a paper he wrote linking Measles, Mumps and Rubella (MMR) vaccine with autism was proved to be fraudulent and he was subsequently stripped of all medical credentials.
Eighteen years, and multiple other controversies later, Wakefield was set to have his film Vaxxed: From Cover-Up to Catastrophe premiered at this year's Tribeca Film Festival. That's before festival co-founder and iconic actor Robert De Niro decided to pull the plug on it, a tacit acknowledgement of the 'official' rejection Wakefield faced years ago, and continues to face today.
Interestingly De Niro himself was actively responsible initially for the film being part of the lineup.
In a statement he had said:
"Grace and I have a child with autism and we believe it is critical that all of the issues surrounding the causes of autism be openly discussed and examined. In the 15 years since the Tribeca Film Festival was founded, I have never asked for a film to be screened or gotten involved in the programming. However this is very personal to me and my family and I want there to be a discussion, which is why we will be screening Vaxxed. I am not personally endorsing the film, nor am I anti-vaccination; I am only providing the opportunity for a conversation around the issue."
But as outrage poured in over the seemingly 'irresponsible' selection of film that could perpetuate anti-vaccine myths, De Niro reassessed the situation and decided against the screening.
In a fresh statement he said:
"My intent in screening this film was to provide an opportunity for conversation around an issue that is deeply personal to me and my family. But after reviewing it over the past few days with the Tribeca Film Festival team and others from the scientific community, we do not believe it contributes to or furthers the discussion I had hoped for.
The Festival doesn't seek to avoid or shy away from controversy. However, we have concerns with certain things in this film that we feel prevent us from presenting it in the Festival program. We have decided to remove it from our schedule."
Andrew Wakefield & his anti-vaccine psuh
It was 1998 when Wakefield, along with a bunch of co-authors, released a research paper "Ileal-lymphoid-nodular hyperplasia, non-specific colitis, and pervasive developmental disorder in children", which was published by British medical journal The Lancet that February.
The paper primarily looked at case histories of 12 children, and investigated MMR vaccine's role in serious side-effects such as chronic enterocolitis, inflammatory bowel disease and autism. In fact, Wakefield even coined the term autistic enterocolitis.
Also read - British sugar tax takes the fizz out of Big Soda
But the scientific community at large consistently came out with findings contrary to his assertions. Last year Newsweek reported that The Lancet carried a 1999 study of 498 children that did not support any causal association between MMR and autism. A 2002 study from Finland followed that looked at 5,35,544 children vaccinated there showing no association between MMR vaccination and autism or other developmental conditions. Yet another 2002 study, this time from Denmark, looking at 5,37,303 Danish children, said there was "strong evidence against the hypothesis that MMR vaccination causes autism."
The Guardian reported how in 2004, when doubts were first raised about the paper, The Lancet asked the Royal Free hospital - where Wakefield and his team worked - to conduct an investigation:
"But Professor Humphrey Hodgson, then vice-dean of the Royal Free and University College school of medicine, wrote to the journal to say it had found no problems. "We are entirely satisfied that the investigations performed on children reported in the Lancet paper had been subjected to appropriate and rigorous ethical scrutiny," he said at that time."
UK's General Medical Council (GMC) came out with findings eventually however, that refuted Wakefield's claims. Then there was British investigative reporter Brian Deer who carried out a series of incisive stories for the Sunday Times establishing how Wakefield's paper was not only "bogus", there was also a case of gross negligence and conflict of interest to be made against him on multiple grounds.
The gist of the findings of both the GMC (their investigation lasted 2.5 years) and later investigations by Deer were in complete contrast to claims such as the ones Royal Free hospital made. Sample this:
Wakefield had exposed 11 children to invasive tests like lumbar punctures and colonoscopies which they didn't require, without ethical approval.
Research paper retracted by Lancet, film pulled by Rob DeNiro. Andrew Wakefield & why scientists hate him
A year before his paper was even published, in June 1997, Wakefield filed a patent for a vaccine for the elimination of measles virus and for the treatment of inflammatory bowel disease, which he claimed was a side effect of MMR vaccine. In February 1998 he also sought ethical permission to carry a trial of a 'new' potential measles vaccine, even setting up a company to this effect called Immunospecifics Biotechnologies Ltd, which would manufacture it.
Most shockingly, it was found that he paid his son's friends $5 each to have blood samples taken from them. During his son's birthday party.
Wakefield didn't disclose another crucial thing to The Lancet: that the $55,000 funding for his study came from the legal aid board. He was in fact, advisor to Richard Barr, a solicitor who was fishing for evidence to sue vaccine manufacturers on behalf of children with autism.
The fallout of Wakefield's paper has been scary. Even though The Lancet fully retracted it, Wakefield's false hypotheses resulted in sharp reduction of vaccination rates, especially across the UK. Take a look at this 2010 paper that assessed the impact of Wakefield's claims: number of measles cases went up from 56 cases in 1998 to nearly 1,400 in 2008 (Health Protection Agency, 2009). According to the report, "the British government spent over $4.4 million to combat the decreased usage of the MMR vaccine." In fact, according to the U.S. Centers for Disease Control and Prevention (CDC), more cases of measles were reported in January 2015 than in all of 2012.
There isn't any concrete, scientific, proof-based paper that correlates vaccination to autism or other such serious conditions. Perhaps the case of anti-vaccine supporters isn't helped by portals like Natural News, a site co-founded by a certain Mike Adams who also happens to be an AIDS denier and is largely looked at as a quack. Neither can the arguments of someone like supermodel Jenny Mccarthy hold much ground, as can be seen in this TIME article on her.
For the time being, the scientific community can rejoice at De Niro's decision to cancel the screening of a film they feel goes against the grain of all the actual research done; made by an individual who attempted to pitch a reality TV show on autism to big producers in 2013 to prove his point.
But the vaccine misperceptions are far from over. And Wakefield is the man on whom much of this malaise rests.
More in Catch - No more peer pressure: Biologists can publish directly online
Emily Temple-Wood's ultimate guide to fighting Wikipedia sexism