2015: The year when patience paid off
Asad Ali
| Updated on: 14 February 2017, 3:03 IST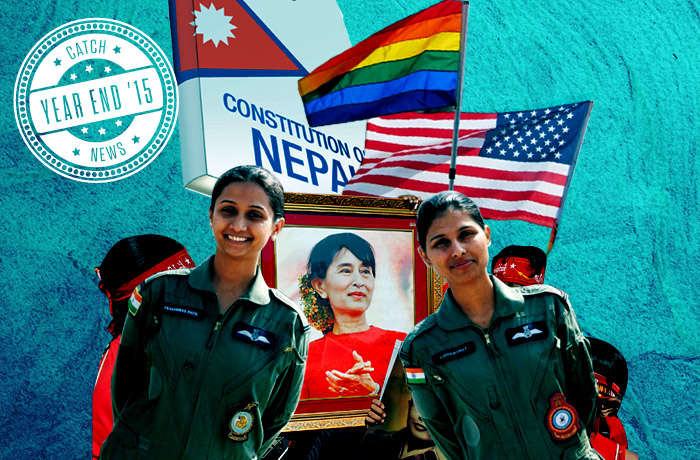 In this age of 'instamoments', patience is often swiped left. We seek immediate results on all fronts, or else it's oh-so-pointless. Except, it's not.
Across the world 2015 was ample proof that patience is more often than not - a good thing. Whether it's an individual's resilience or the grit of a collective people, the spirit of patience underlined some significant events that shaped the year we are bidding goodbye to.
We take a look at five.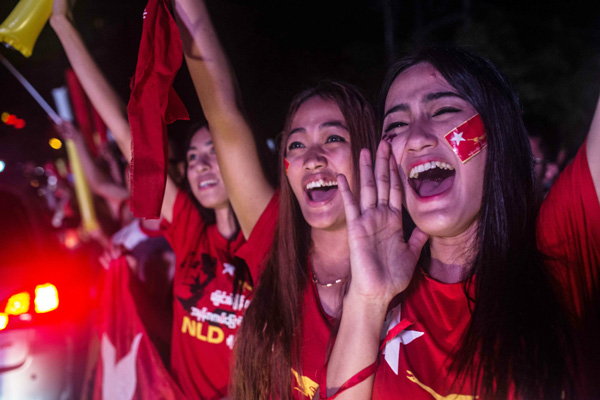 Myanmar voted for the first time following almost 50 years of military rule. A tale of tenacity for Myanmar and its iconic leader Aung San Suu Kyi.
Suu Kyi was under house arrest by Myanmar's military junta for about 15 years, until 2015. Her National League for Democracy (NLD) won a decisive election that would ensure a possible end to decades of military rule and the promise of a better future for Myanmar's public. Crucially, the party elects its new president in 2016.
Also read - A for Award Wapsi, B for beef... 2015 will go down as the Year of Intolerance
None of this has been easy. The first time Suu Kyi was put under house arrest it was in 1989. Despite that her party won the 1990 general election, but the result wasn't even acknowledged by the military.
Suu Kyi has had to sacrifice her personal life - was estranged from her British-born husband Michael Aris who was denied a re-entry visa even after he was diagnosed with cancer. Suu Kyi was given the choice of leaving Myanmar and never returning or standing by her people. She chose the latter.
In April 2012, she led the NLD to victory in the parliamentary by-elections and in November 2015 the NLD won a landslide victory, getting more than 77 percent of seats.
02
Nepal gets a new Constitution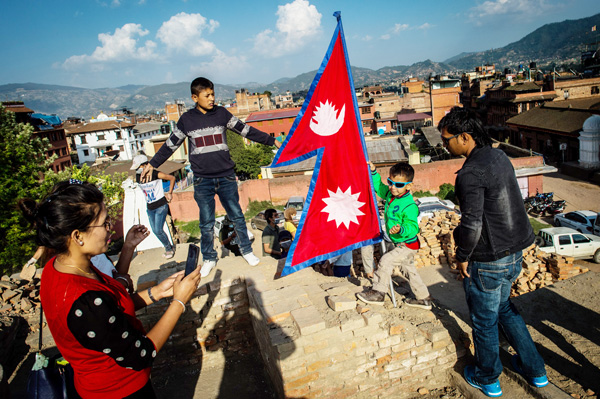 From a Hindu monarchy for well over 50 years to a secular and democratic republic, it's taken Nepal 67 years to get a formally recognised and acceptable Constitution.
In between it has seen monarchies come and go, a regicide, Maoist insurgency, several re-draftings of the Constitution and a massive earthquake that killed thousands.
The first time a multi-party Constitution was adopted it was 1959. But Mahendra Bir Bikram Shah Dev, who was then king, suspended it in 1960. In its place he introduced a panchayat system which would give sole power to the king. Towards the mid-90s Maoist insurgency peaked with the Maoists essentially looking for an end to Monarchy.
Nepal witnessed a regicide in 2001 when King Birendra, Queen Aishwarya and other royalties were killed by a drunken prince Dipendra, who also shot himself.
Later, Nepal's first constituent assembly was established in 2008 and tasked with drafting the Constitution. It failed, repeatedly, to produce a workable Constitution on time and eventually in May 2012, the constituent assembly was dissolved. A second assembly was established and tasked with the job in 2013, but it was in 2015 that the Constitution was adopted.
03
Same-sex marriage in the US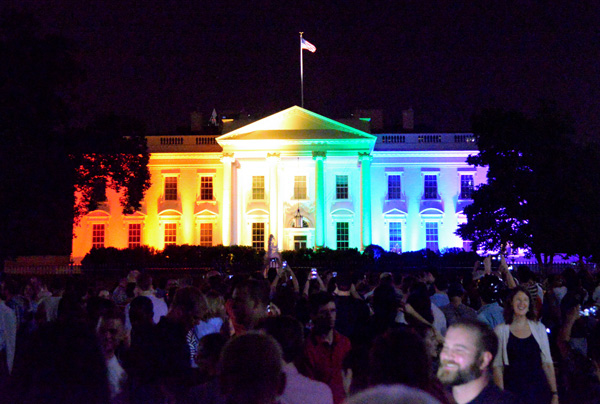 In June 2015, nine Justices in the Obergefell vs Hodges case ruled that same sex marriages were constitutional across all states in the US and that all gay marriages be given equal rights.
The struggle for gay rights, even in a perceived model-democracy like America, has been fraught with legal hurdles. As early as 1972, their Supreme Court had unceremoniously dismissed a case filed in Minnesota by a gay couple who wanted to marry. Reason? " For want of a substantial federal question".
Forty-three years later, Jim Obergefell sees a happier future for all gay couples in America.
Obergefell married John Arthur in 2004 in Maryland and not Ohio, which was their home state - where same sex marriage wasn't legal. However, Arthur 's death certificate showed him as unmarried because Ohio didn't recognise the marriage. Obergefell filed a suit against Ohio state becoming the prominent face of the gay-marriage equality movement in the US.
Also read - 2015 was the year of living dangerously
The 2015 decision means that Obergefell can be buried next to Arthur in their family plot in Ohio. Just before the decision came through this year, Obergefell told ABC News: "John and I started this fight from a very personal place. It was about us. It was about our marriage, our relationship, but it is so much bigger, so much more important than just the two of us."
04
Women in combat roles in the IAF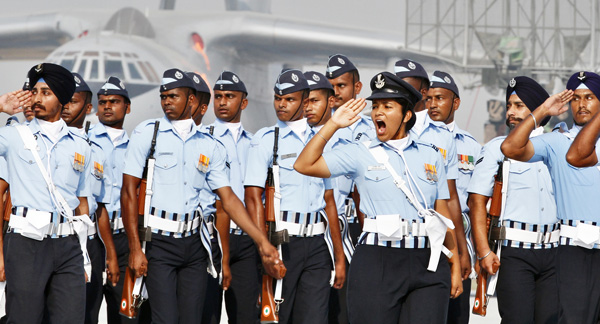 Sarla Thakral became the first Indian woman to get an aviation licence to fly the iconic Gypsy Moth in 1936. And 79 years later, there's another milestone for aspiring women pilots to cherish. In October, India's Ministry of Defence approved the induction of women in the combat stream of the Indian Air Force (IAF).
Women will be selected from the current batch of the IAF. Once initial training ends, they will be commissioned for the fighter stream in June 2016. After an advanced one year training, they would be ready for flying in combat roles by June 2017. The IAF already has about 100 women serving as transport and helicopter pilots.
It's taken time, and the efforts of a number of women to defy stereotypes and fly in India.
Prem Mathur became the first Indian woman commercial pilot to fly a domestic airline (Deccan Airways) in 1947. Durba Banerjee was the first woman pilot of Indian Airlines in 1956. There were numerous other women around the same time and later, who took to flying - either commercially or otherwise.
And in 2002, Padmavathy Bandopadhyay became the first woman IAF officer to be promoted to the rank of Air Vice Marshal. The only "first" that was left perhaps was for women in Indian aviation to be finally given the recognition they deserve. Hopefully this year's decision is a step in that direction.
The feel good - and filmy - story of the year, certainly as far as India-Pakistan relations go, has to be that of Geeta, the young Indian woman who returned from Pakistan after 15 years.
More than a decade ago, a 7- or 8-year-old speech and hearing impaired girl was found inside the Samjhauta Express at Lahore's railway station by security personnel. After being unable to fit in at several shelters in Lahore, Geeta was sent to the Edhi Foundation, a well-known charity that runs a shelter in Karachi.
The Edhi Foundation looked after her for years but was unable to trace her parents. Until the release this year of the Bollywood film Bajrangi Bhaijaan, which had a similar story (except that it was a Pakistani girl stranded in India).
In August, External Affairs Minister Sushma Swaraj sent the Indian envoy to meet Geeta. After her Indian nationality was confirmed, she was brought back to India in a rather publicised homecoming.
DNA tests were conducted to ascertain whether she was a member of a family from Bihar that had claimed her, but the results were negative and Geeta was sent to a shelter in Indore while authorities continued the search for her parents.
More in Catch - The Year of (Misplaced) Pride: five men who simply wouldn't shut up in 2015
The Year in Air Miles: tracking PM Modi's flying visits to India in 2015