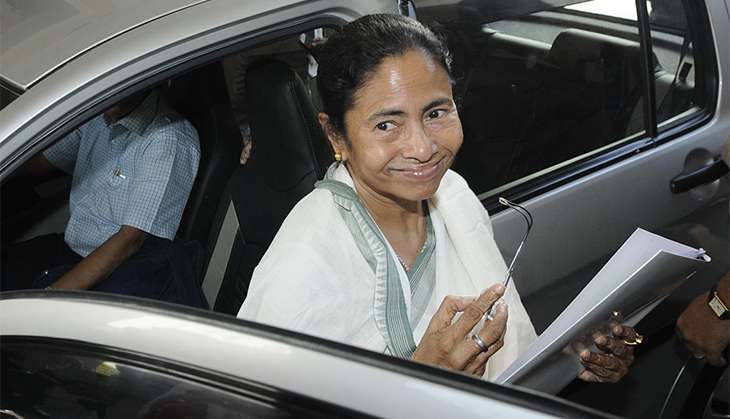 Chief Minister Mamata Banerjee on 12 September said she believed that Tatas have taken the Supreme Court verdict on Singur "sportingly "and even mentioned that the Tata group and the state government hold a "cordial" relation as they too participated in Germany's industrial meet.
Even Banerjee announced that she will provide 800 cheques to be handed over to the farmers who are yet to receive compensation and around 9,117 parcha ( letters for the land owners ) have been prepared and will be distributed on 14 September.
Banerjee also said that out of 997 acres land survey, around 620 acres of land survey has been completed within two weeks as per Supreme Court order, adding to that the land survey process has been video graphed and sent to Supreme Court.
After convening a review meeting, Mamata Banerjee, without naming the Tatas, said "the car shed and logistics that are still lying inside the factory should have to be displaced and we have already urged the group to take such things and if they do not displace such things within two days then they will asked the local district administration to keep their things aside ."
She also said that if the farmers of Singur wanted to have industries on their land once they got it back she has no one objection to that.
The Chief Minsiter said this after a review meeting of the work done by state government officials to return land to the farmers as was directed by the S Court in its verdict two weeks back .
The Chief Mminister's statement carries enough significance as a section of farmers of Singur who took the compensation earlier had been clamouring for some industries to come up there. And, some TMC leaders and ministers had given enough indication that the government would support such endeavour if industrialists want to set up their projects.
The CM also said that on 14 September when she will be going to Singur to attend the Singur victory day celebration, around 800 unwilling farmers who have not yet taken the compensation would be handed over the cheques and she also made it clear that no interest on the amount given by the Left Front government that time would be given as per Supreme Court order.