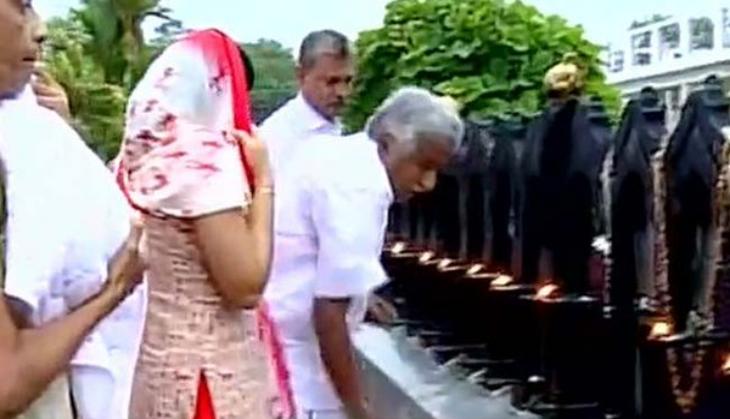 Ahead of the vote counting, Kerala Chief Minister Oommen Chandy visited a church on Thursday morning. The counting of votes for the 140-member Kerala Assembly is slated to begin at 8 am by Election Commission.
No ruling government in Kerala has been able to win a consecutive term. Congress-led United Democratic Front (UDF) is looking to script history by doing so.
On the other hand, Communist Party of India (Marxist)-led Left Democratic Front (LDF) is hopeful of defeating UDF and emerge as the winning party.
Meanwhile, cricketer-turned-politician Sreesanth has predicted that BJP will muster 30-35 seats in Kerala. The exit polls have predicted that BJP would not manage anything more than three seats in the state where BJP has never won a Parliamentary or Assembly seat.
Apart from the two dominant parties, the Bharatiya Janata Party-led National Democratic Alliance is also in the race. However, BJP's pre-poll campaign - which also led to the now-infamous #PoMoneModi fiasco - may work against the party, which is attempting to make its foray into the state.
Therefore, it will be interesting to see which party is successful in leaving a strong mark.