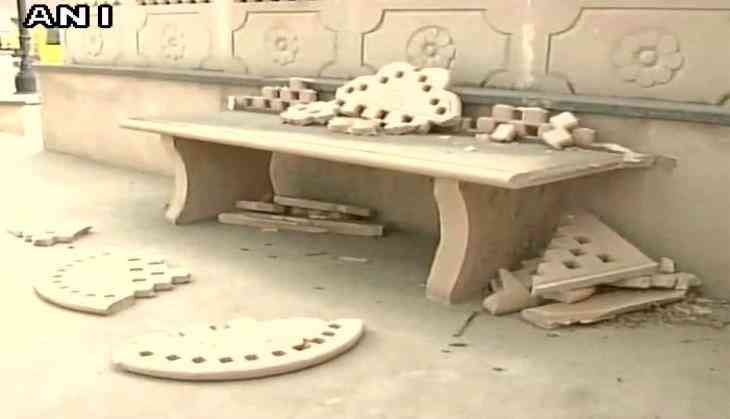 Unknown miscreants vandalised the Rezang La War Memorial here on 25 July, a day before the 18th anniversary of Kargil Vijay Divas.
When invitees and people gathered at the war memorial on 26 July, they found broken benches, damaged floodlights and scratched plaques.
Former army officers and members of the Martyr's Family Welfare Foundation said there is a liquor shop in front of the war memorial where people often come to drink. They claimed that the vandalisation was an act of revenge for T.C. Rao, Convener of the Rezang La Sahidi Samaroh Samiti, filing a complaint with the chief minister's office to remove the liquor shop.
"It is a very disappointing and shameful act and we have reported this to the police. Members of the foundation will meet the police commissioner and request him to shift the liquor shop at the earliest," said Rao.
Rao told ANI, "A battalion of 120 men of the Indian Army were surrounded by the Chinese Army during the 1962 war and out of those who sacrificed their lives, 114 soldiers were from the South Haryana districts of Gurgaon, Rewari and Mahendragarh."
The Rezang La War memorial was constructed to honour these martyrs.
-ANI