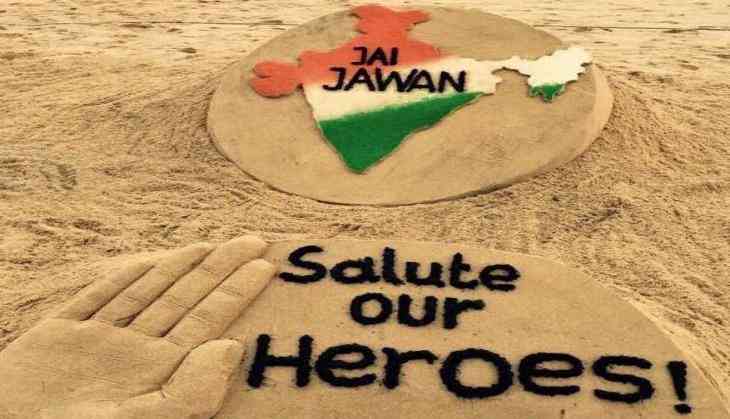 The entire nation is remembering the sacrifice made by Indian soldiers in Indo-Pak Kargil war today. In the year 1999, the Kargil war was fought between India and Pakistan in the Kargil district of Kashmir along the Line of Control (LOC).
On 26 July the victory was declared and the day is observed as 'Vijay Diwas' in honour of the Kargil War Heroes. Indian army lost more than 500 soldiers in this war.
Twitter got flooded with the tweets in the honour of martyred soldiers and Indian army's victory over Pakistan.
International Sand Artist and Padma Shri Awardee Sudarsan Pattnaik paid tribute on the Vijay Diwas in his own unique way and made a sand art. He put out the art work on Twitter.
He wrote on Twitter, "On #KargilVijayDiwas, let's salute our heroes. One of my SandArts for the brave hearts."
On #KargilVijayDiwas, let's salute our heroes. One of my SandArts for the brave hearts . pic.twitter.com/QNiG54DZQd

— Sudarsan Pattnaik (@sudarsansand) July 26, 2017