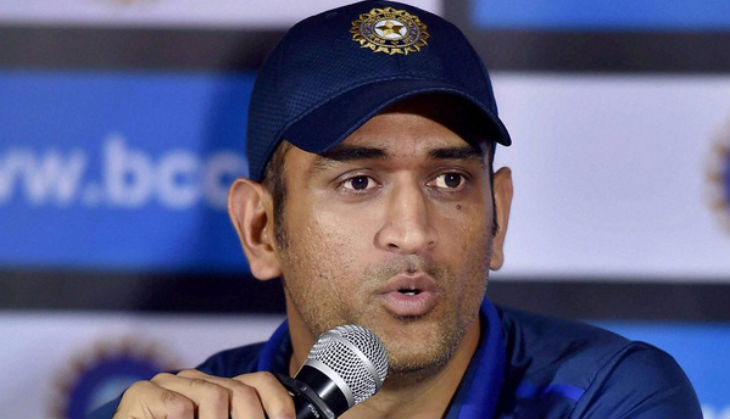 Amid the furore over holding the Indian Premier League (IPL) matches in drought-hit Maharashtra, India's most successful skipper Mahendra Singh Dhoni on 11 April said shifting matches will not resolve the perennial crisis as it requires a "long-term" solution. 
"If you see, all these questions are good to hear. For us it's more important to seek long-term solutions," said the limited-over skipper.
The potable water crisis in the state has sparked a raging debate over the suitability of playing IPL games in the state, besides leading to a Public Interest Litigation (PIL) filed in the Bombay High Court challenging the use of large quantities of water for maintaining pitches despite the water situation.
There have been demands to shift all IPL matches out of Maharashtra. Three cities in Maharashtra - Mumbai, Pune, and Nagpur - are to play host to a total of 20 games out of which one was held on Saturday at the Wankhede Stadium in Mumbai.
"Whether IPL's match number 5, 6 or 7 happens or not, I don't think it makes much of a difference. But we have to look at a long-term solution... how we ensure water is sent to those areas where there is water shortage. From what I have seen on TV quite a few dams are there, where only one or two percent water is left. So we have to look at a long-term solution," said Dhoni at the media conference where he was announced as brand ambassador of mobile handset Lava.
"People talking about whether matches should happen or not, it's more momentarily driven than anything else. What's important for us as a county is to see what the long-term solution is and we have to move in that direction."
-PTI