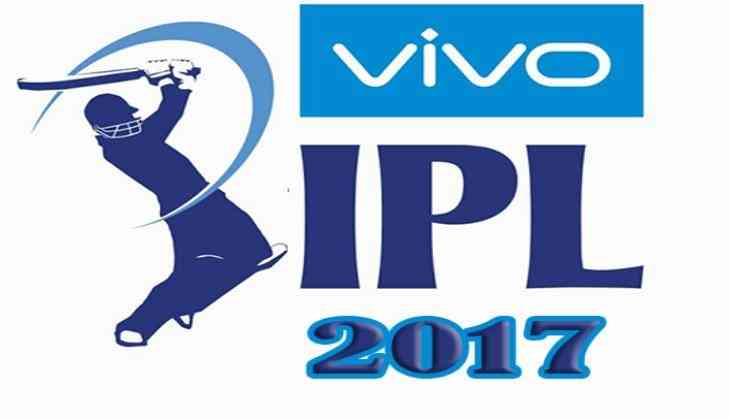 The 10th season of Indian Premier League (IPL) has begun. The tournament will be staged in 10 different venues for next 40 days across the country. Although, most of the venues have already been decided, for the two qualifiers and the eliminator secheduled to be held between 16-19 May have not yet been decided.
The opening match, on 5 April, was held in Hyderabad. Over all, Hyderabad, the hometown of the defending champions, will host 8 matches including the final scheduled to be held on 21 May.
Also, Bengaluru will host all the seven matches of Royal Challengers Banglore (RCB), Kolkata's famous Eden Gardens will host seven matches for home team Kolkata Knight Riders (KKR), Mumbai's Wankhede Stadium will host all the seven games for Mumbai Indians and Maharashtra Cricket Association (MCA) ground in Pune will stage all the seven games for the Rising Pune Supergiant (RPS).
Each team will play a total of 16 matches.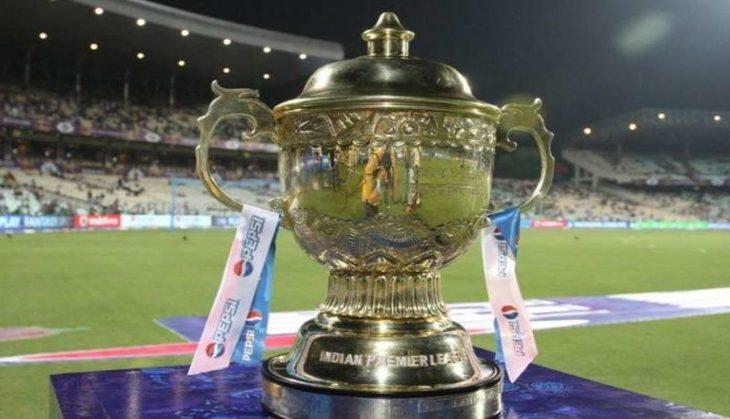 Here is the complete schedule of the 2017 Indian Premier League:

Wed, Apr 5, 2017
20:00 IST | 14:30 GMT
SRH vs RCB, Live Cricket Score, Match 1
Rajiv Gandhi International Stadium, Hyderabad
Sunrisers Hyderabad beat Royal Challengers Bangalore by 35 runs
Thu, Apr 6, 2017
20:00 IST | 14:30 GMT
RPS vs MI, Live Cricket Score, Match 2
Maharashtra Cricket Association Stadium, Pune
Rising Pune Supergiant beat Mumbai Indians by 7 wickets
Fri, Apr 7, 2017
20:00 IST | 14:30 GMT
GUJ vs KKR, Live Cricket Score, Match 3
Saurashtra Cricket Association Stadium, Rajkot
Kolkata Knight Riders beat Gujarat Lions by 10 wickets
Sat, Apr 8, 2017
16:00 IST | 10:30 GMT
KXIP vs RPS, Live Cricket Score, Match 4
Holkar Cricket Stadium, Indore
Kings XI Punjab beat Rising Pune Supergiant by 6 wickets
Sat, Apr 8, 2017
20:00 IST | 14:30 GMT
RCB vs DD, Live Cricket Score, Match 5
M.Chinnaswamy Stadium, Bengaluru
Royal Challengers Bangalore beat Delhi Daredevils by 15 runs
Sun, Apr 9, 2017
16:00 IST | 10:30 GMT
SRH vs GUJ, Live Cricket Score, Match 6
Rajiv Gandhi International Stadium, Hyderabad
Sunrisers Hyderabad beat Gujarat Lions by 9 wickets
Sun, Apr 9, 2017
20:00 IST | 14:30 GMT
MI vs KKR, Live Cricket Score, Match 7
Wankhede Stadium, Mumbai
Mumbai Indians beat Kolkata Knight Riders by 4 wickets
Mon, Apr 10, 2017
20:00 IST | 14:30 GMT
KXIP vs RCB, Match 8
Holkar Cricket Stadium, Indore
Tue, Apr 11, 2017
20:00 IST | 14:30 GMT
RPS vs DD, Match 9
Maharashtra Cricket Association Stadium, Pune
Wed, Apr 12, 2017
20:00 IST | 14:30 GMT
MI vs SRH, Match 10
Wankhede Stadium, Mumbai
Thu, Apr 13, 2017
20:00 IST | 14:30 GMT
KKR vs KXIP, Match 11
Eden Gardens, Kolkata
Fri, Apr 14, 2017
16:00 IST | 10:30 GMT
RCB vs MI, Match 12
M.Chinnaswamy Stadium, Bengaluru
Fri, Apr 14, 2017
20:00 IST | 14:30 GMT
GUJ vs RPS, Match 13
Saurashtra Cricket Association Stadium, Rajkot
Sat, Apr 15, 2017
16:00 IST | 10:30 GMT
KKR vs SRH, Match 14
Eden Gardens, Kolkata
Sat, Apr 15, 2017
20:00 IST | 14:30 GMT
DD vs KXIP, Match 15
Feroz Shah Kotla, Delhi
Sun, Apr 16, 2017
16:00 IST | 10:30 GMT
MI vs GUJ, Match 16
Wankhede Stadium, Mumbai
Sun, Apr 16, 2017
20:00 IST | 14:30 GMT
RCB vs RPS, Match 17
M.Chinnaswamy Stadium, Bengaluru
Mon, Apr 17, 2017
16:00 IST | 10:30 GMT
DD vs KKR, Match 18
Feroz Shah Kotla, Delhi
Mon, Apr 17, 2017
20:00 IST | 14:30 GMT
SRH vs KXIP, Match 19
Rajiv Gandhi International Stadium, Hyderabad
Tue, Apr 18, 2017
20:00 IST | 14:30 GMT
GUJ vs RCB, Match 20
Saurashtra Cricket Association Stadium, Rajkot
Wed, Apr 19, 2017
20:00 IST | 14:30 GMT
SRH vs DD, Match 21
Rajiv Gandhi International Stadium, Hyderabad
Thu, Apr 20, 2017
20:00 IST | 14:30 GMT
KXIP vs MI, Match 22
Holkar Cricket Stadium, Indore
Fri, Apr 21, 2017
20:00 IST | 14:30 GMT
KKR vs GUJ, Match 23
Eden Gardens, Kolkata
Sat, Apr 22, 2017
16:00 IST | 10:30 GMT
RPS vs SRH, Match 24
Maharashtra Cricket Association Stadium, Pune
Sat, Apr 22, 2017
20:00 IST | 14:30 GMT
MI vs DD, Match 25
Wankhede Stadium, Mumbai
Sun, Apr 23, 2017
16:00 IST | 10:30 GMT
GUJ vs KXIP, Match 26
Saurashtra Cricket Association Stadium, Rajkot
Sun, Apr 23, 2017
20:00 IST | 14:30 GMT
KKR vs RCB, Match 27
Eden Gardens, Kolkata
Mon, Apr 24, 2017
20:00 IST | 14:30 GMT
MI vs RPS, Match 28
Wankhede Stadium, Mumbai
Tue, Apr 25, 2017
20:00 IST | 14:30 GMT
RCB vs SRH, Match 29
M.Chinnaswamy Stadium, Bengaluru
Wed, Apr 26, 2017
20:00 IST | 14:30 GMT
RPS vs KKR, Match 30
Maharashtra Cricket Association Stadium, Pune
Thu, Apr 27, 2017
20:00 IST | 14:30 GMT
RCB vs GUJ, Match 31
M.Chinnaswamy Stadium, Bengaluru
Fri, Apr 28, 2017
16:00 IST | 10:30 GMT
KKR vs DD, Match 32
Eden Gardens, Kolkata
Fri, Apr 28, 2017
20:00 IST | 14:30 GMT
KXIP vs SRH, Match 33
Punjab Cricket Association Stadium, Mohali
Sat, Apr 29, 2017
16:00 IST | 10:30 GMT
RPS vs RCB, Match 34
Maharashtra Cricket Association Stadium, Pune
Sat, Apr 29, 2017
20:00 IST | 14:30 GMT
GUJ vs MI, Match 35
Saurashtra Cricket Association Stadium, Rajkot
Sun, Apr 30, 2017
16:00 IST | 10:30 GMT
KXIP vs DD, Match 36
Punjab Cricket Association Stadium, Mohali
Sun, Apr 30, 2017
20:00 IST | 14:30 GMT
SRH vs KKR, Match 37
Rajiv Gandhi International Stadium, Hyderabad
Mon, May 1, 2017
16:00 IST | 10:30 GMT
MI vs RCB, Match 38
Wankhede Stadium, Mumbai
Mon, May 1, 2017
20:00 IST | 14:30 GMT
RPS vs GUJ, Match 39
Maharashtra Cricket Association Stadium, Pune
Tue, May 2, 2017
20:00 IST | 14:30 GMT
DD vs SRH, Match 40
Feroz Shah Kotla, Delhi
Wed, May 3, 2017
20:00 IST | 14:30 GMT
KKR vs RPS, Match 41
Eden Gardens, Kolkata
Thu, May 4, 2017
20:00 IST | 14:30 GMT
DD vs GUJ, Match 42
Feroz Shah Kotla, Delhi
Fri, May 5, 2017
20:00 IST | 14:30 GMT
RCB vs KXIP, Match 43
M.Chinnaswamy Stadium, Bengaluru
Sat, May 6, 2017
16:00 IST | 10:30 GMT
SRH vs RPS, Match 44
Rajiv Gandhi International Stadium, Hyderabad
Sat, May 6, 2017
20:00 IST | 14:30 GMT
DD vs MI, Match 45
Feroz Shah Kotla, Delhi
Sun, May 7, 2017
16:00 IST | 10:30 GMT
RCB vs KKR, Match 46
M.Chinnaswamy Stadium, Bengaluru
Sun, May 7, 2017
20:00 IST | 14:30 GMT
KXIP vs GUJ, Match 47
Punjab Cricket Association Stadium, Mohali
Mon, May 8, 2017
20:00 IST | 14:30 GMT
SRH vs MI, Match 48
Rajiv Gandhi International Stadium, Hyderabad
Tue, May 9, 2017
20:00 IST | 14:30 GMT
KXIP vs KKR, Match 49
Punjab Cricket Association Stadium, Mohali
Wed, May 10, 2017
20:00 IST | 14:30 GMT
GUJ vs DD, Match 50
Green Park, Kanpur
Thu, May 11, 2017
20:00 IST | 14:30 GMT
MI vs KXIP, Match 51
Wankhede Stadium, Mumbai
Fri, May 12, 2017
20:00 IST | 14:30 GMT
DD vs RPS, Match 52
Feroz Shah Kotla, Delhi
Sat, May 13, 2017
16:00 IST | 10:30 GMT
GUJ vs SRH, Match 53
Green Park, Kanpur
Sat, May 13, 2017
20:00 IST | 14:30 GMT
KKR vs MI, Match 54
Eden Gardens, Kolkata
Sun, May 14, 2017
16:00 IST | 10:30 GMT
RPS vs KXIP, Match 55
Maharashtra Cricket Association Stadium, Pune
Sun, May 14, 2017
20:00 IST | 14:30 GMT
DD vs RCB, Match 56
Feroz Shah Kotla, Delhi
Tue, May 16, 2017
20:00 IST | 14:30 GMT
T.B.C. vs T.B.C., Qualifier 1 match
To Be Confirmed
Wed, May 17, 2017
20:00 IST | 14:30 GMT
T.B.C. vs T.B.C., Eliminator match
To Be Confirmed
Fri, May 19, 2017
20:00 IST | 14:30 GMT
T.B.C. vs T.B.C., Qualifier 2 match
To Be Confirmed
Sun, May 21, 2017
20:00 IST | 14:30 GMT
T.B.C. vs T.B.C., Final match
Rajiv Gandhi International Stadium, Hyderabad