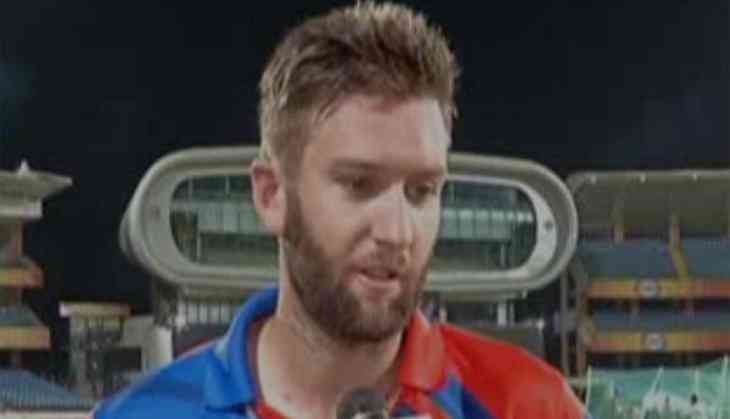 IPL is the best tournament to challenge yourself, says Gujarat Lions' Andrew Tye (ANI)
Australian pacer Andrew Tye, who is part of the Gujarat Lions, believes that Indian Premier League (IPL) is one of the best tournaments in the world where a player can challenge himself.
Tye, who was previously in with the Chennai Super Kings franchise, has been with the IPL scene for the last three years and is still waiting for his IPL debut match.
Speaking to ANI, Tye said, 'Hopefully I will get a game soon. It's my third year at the IPL and I am yet to play a game. So, hopefully, I will get a chance this year. I feel as ready as I would ever gonna be. It would be nice to go and represent the Lions.'
Lavishing praise on the league, the all-rounder said that IPL brings together the best players in the world on a common platform and play alongside each other.
'IPL is the best tournament to challenge yourself,' the 30-year-old said. 'You get to chat to some to some of the best guys in the world and learn what they do, watch what they do and pretty much use whatever you can from them to improve your own game. I have met some wonderful players in my time at the IPL and look forward to hopefully having a few more,' he added.
Talking about the game plans, he said, 'You have, to sum up, the conditions straight away. You cannot just waste too many balls when you go out there to bat. So, you have to try and get the pace of the wicket in just one or two balls. And then really hit the ball as hard as you can.'
The right-arm pacer, who made his T20I debut against India in January last year, has played five T20 matches for Australia and has taken five wickets.
-ANI