The Caribbean players are known for their carefree attitude and their fun-filled dance moves. While we have seen the players from West Indies dancing in the IPL parties and elsewhere, Chris Gayle is one player who is also the torchbearer of all the dancers in the cricket fraternity. Chris Gayle, who went unsold for the initial phase of the IPL 2018 auction was at last roped in by Kings XI Punjab at his base price.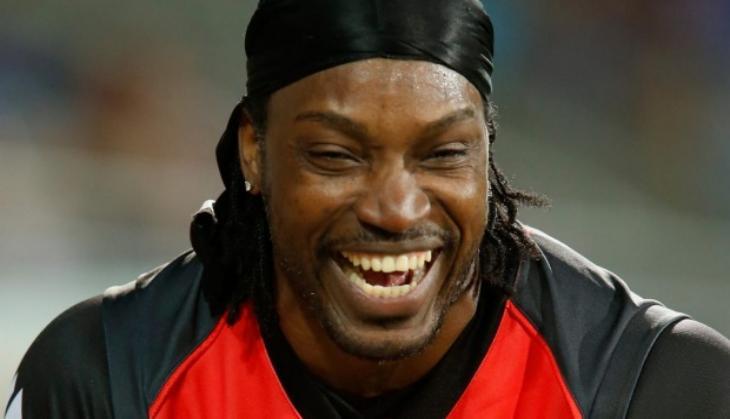 Chris_Gayle (Twitter)
However, Chris Gayle, famous for the destructive innings he has played in the past but his last season cannot be said to be up to the mark. His image of being a destroyer of the opposition's bowling attack has actually started diminishing but Chris Gayle's carefree enjoying style is something evergreen. He always carries it with him and carries it well.
Gayle has recently shared a video in which he can be seen dancing to a Punjabi tune. The video is aimed at announcing his arrival to the embraces of Kings XI Punjab and comes as an assurance to his fans in Punjab that he will not let them down.
However, Virender Sehwag, funny and fun-filled as he is, remains one of the funniest and liveliest of the cricketers on the social media. His social media presence, especially after his retirement, has been the key point of his popularity. Time again and he has again done something really funny and almost trolled Chris Gayle on his video that has been posted by Gayle.
The video shows an Indian boy dancing in funny ways that are targeted at Chris Gayle by Virender Sehwag and comes as a representation of Gayle's dancing style.
Also To Read- IPL 2018: Kings XI Punjab's Chris Gayle shakes leg in 'Bhangra' style on superhit Punjabi song; fans says 'Gayle baba ki jai ho'