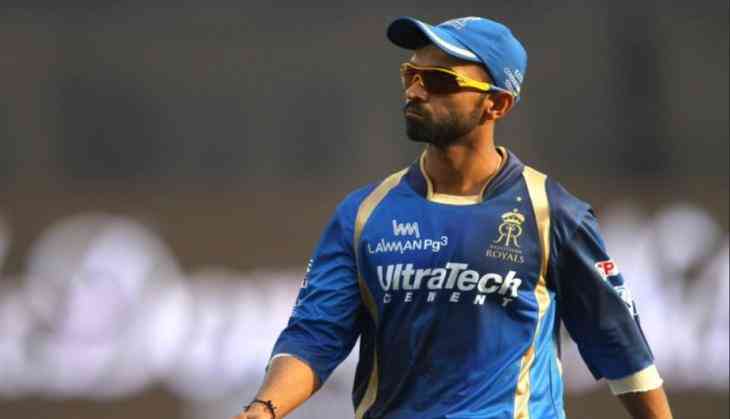 The 11 edition of the most awaited Indian Premier League is all set to hit the stadium across the nation. It has already created a buzz within the fans and here cricketers are giving a blow to the buzz. The teams are buckling up for the match and take the IPL 2018 title home.
Recently, Australian skipper Steve Smith stepped down from the head of the Rajasthan Royals, following which Ajinkya Rahane was appointed as RS captain ahead of IPL 2018.
The 29-year-old batsman expressed his feeling over leading the team and said that he is excited to lead a team which he has considered "family". Rahane also thanked the management for trusting him with the task and electing him as a captain.
"I am very excited to be captaining the team that I have always considered as my family. I would extend my thanks to the entire management of Rajasthan Royals for having shown the trust in me and considered me for this role. I am thrilled to be back with the Royals again and I am ready to get to work and do all that I can, to ensure we go all out and give our best. We won't miss a beat as we gear up for yet another exciting IPL season in a few days from now," Rahane said.
Rahane on Monday replaced the Australian skipper Steve Smith was embroiled in ball tampering controversy against South Africa during the Newlands Test.
"I would also like to thank the fans and followers who have stood by us and I look forward to their continued support for Rajasthan Royals for the upcoming season."
Indian Batsman and Rajasthan Royals newly-elected captain started his IPL career with Mumbai Indians in 2008 but played for the Royals from 2011 to 2015 until the franchise was suspended for two seasons by the BCCI.
Rahane led Rajasthan Royals first match will be on 9th April against Sunrisers Hyderabad at Rajiv Gandhi international cricket stadium, Hyderabad.
Also read: IPL 2018: This is what Ashish Nehra has to say about his relationship with Indian skipper Virat Kohli