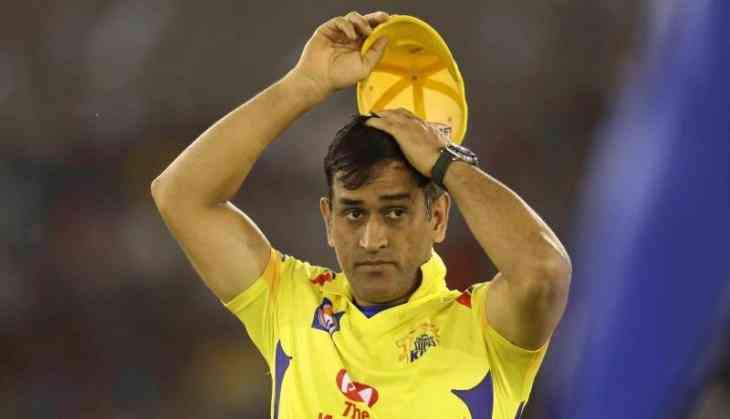 IPL fever has taken over the nation and each team in the Indian Premier League has its own fan following, Recently, Sunrisers Hyderabad defeated Chennai Super Kings by six wickets after easily chasing the target.
On 17th April, there was a match between SRH and CSK and the Dhoni-led team decided to bat first.
However, the Yellow army couldn't bat very well and got restricted to 132/5. SRH could easily register its victory after chasing the target. But, fans of Chennai Super Kings didn't digest this major loss easily as they were missing the team skipper Dhoni who didn't play for his team for the first in IPL game since IPL started in 2010.
CSK skipper, Thala Dhoni didn't play the last match after suffering back injury. In his absence, Suresh Raina took the charge of the team leader as a stand-in captain.
In beginning, CSK opening batsman Faf du Plessis (45) and Shane Watson (31) played well but SRH bowlers turned the situation around into a good one and made a remarkable comeback after two wickets of the two openers.
Soon, the situation became worsened when the Yellow army failed to score good runs to dominate SRH.
However, CSK fans trolled the team players for not playing in that standard way as they were under the guidance of CSK skipper Mahi and made some hilarious memes on the team without Dhoni.
Check out what creativity CSK fans did:
All about yesterday
.
.#meme #memesdaily #humor #sarcasm #funny #trending #csk #ipl #Dhoni pic.twitter.com/3t9ZNqZxZp

— TheComicWallah (@theCOMICWALLAH) April 18, 2019
#CSK #ChennaiSuperKings #Whistlepodu pic.twitter.com/gTOZ5z8ArD

— Godman Chikna (@Madan_Chikna) April 17, 2019
CSK without Dhoni #SRHvCSK #CSK #Dhoni pic.twitter.com/9l4x3WPFdv

— Priyanka RP (@ThePriR) April 17, 2019
Always the centre of attraction, @msdhoni 😍#MSDhoni #Dhoni #CSK #Whistlepodu #Yellove pic.twitter.com/L5UgWLiB3c

— Rooter App (@RooterSports) April 18, 2019
CSK's condition with and without Dhoni. #SRHvCSK pic.twitter.com/bVvwzDrZv2

— Sagar (@sagarcasm) April 17, 2019
Dhoni fans watching #SRHvCSK match without Dhoni be like : pic.twitter.com/SSYEFEll2g

— resham~💞 (@crazykudi22) April 17, 2019
Do you have any memes on this defeat of CSK or winning of SRH? Share with us...
Also read: From IPL to World Cup, Chennai Super Kings and Mumbai Indians rules the pitch