Yes California: Post Trumpocalypse, a state's battle cry for diversity & independence gets louder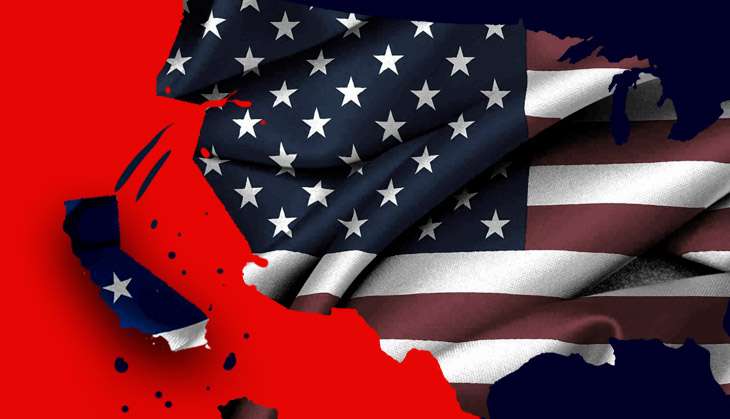 Amidst fear and anxiety sweeping America in the aftermath of Donald Trump's presidential victory, the Yes California Independence Campaign, has acquired a new momentum.
Not surprisingly, alarm bells have begun ringing in the state which, according to its Public Policy Institute, is home to more than 10 million immigrants, and almost 27% of them undocumented.
Side by side, with an increasingly visible debate around California's exit from the Union, has also come up the demand to declare California University campuses "sanctuaries" for undocumented immigrant students.
An array of newspapers from the Los Angeles Times to New York Times, have picked up the strains of this debate, which though not novel, is gaining new votaries in this liberal swath of America. Social media is awash with Californians pitching for secession in light of the new political circumstances.
A matter of progress
Consider for instance the new set of progressive laws that Californians have backed in the latest round of elections. An overwhelming majority have voted for legalising marijuana, and to end restrictions on bilingual education in public schools. The votes indicate the desire for Californians to deepen the roots of the state's diverse culture and not end it.
For example, in an article in the New York Times (10 November) titled California Today: Secessionist Groups Seize the Moment, Mike McPhate wrote: "For one group, the post-election reaction has been electrifying. Yes California, a grass-roots organisation with 3,000 or so supporters, has for years been trying to persuade Californians to take up the cause of secession. 'We hit it big with Trump being elected,' Marcus Ruiz Evans, a spokesman, said on Wednesday."
Or consider what Timothy William Waters, a professor at Indiana University Maurer School of Law, wrote in an op-ed in LA Times on 16 November: "Independence would be painful. Going it alone is risky - just ask the Brits - and Canadians know you don't escape the shadow of your giant neighbour by drawing a border. Unstitching California's economy from the United States' would damage both because California isn't actually an island. But while those might be reasons to vote against secession, they aren't reasons not to vote."
Nobody - not even the secession votaries - argue that the exit route would be simple. Even if such a demand secured formal state approval, to exit, California would require two-thirds approval of both the House and the Senate, in addition to, endorsement from 38 state legislatures. As of now, no protocol exists to guide a nation to exit.
Desperate times, desperate dreams
Yet desperate times ignite dormant, even if extravagant, dreams. Following Donald Trump's victory earlier this month, the Yes California Independence Campaign said it is planning a referendum in 2018.
Melia Robinson in the Business Insider wrote, "...if passed, would bring California one step closer to becoming an independent country."
The Yes Campaign has picked up an impressive votary in Shervin Pishevar, a reputed angel investor, offering to bankroll the exit campaign.
In a statement, the campaigners have argued, "As the sixth-largest economy in the world, California is more economically powerful than France and has a population larger than Poland. Point by point, California compares and competes with countries, not just the 49 other states."