WWE star Nikki Bella feels 'like a Barbie' wearing her bridal gown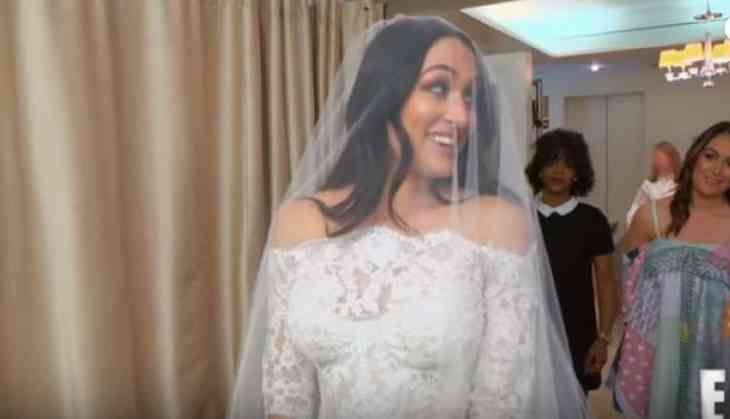 It seems Nikki Bella found the perfect wedding outfit that she would be wearing while walking down the aisle.
In the latest episode of Total Bellas, Nikki was seen looking for a beautiful bridal gown with sister Brie. It was after trying many outfits that she found one. She said, 'I feel like a Barbie,' while standing in a mirror.
While the first outfit was a gold patterns 'insane' cuts and of course the Diva's cleavage. Seeing her sister getting her perfect outfit, Brie said,"My gosh i just got goosebumps.' Immediately Nikki asks how amazing that was to which Brie says 'That's stunning,' Seeing herself in the mirror, Nikki said,"I feel like a Barbie."
Brie admits that she knew that this was the dress for her sister.
Also Read:The 3-year-old cancer survivor becomes flower girl at bone marrow donor's wedding