Watch Video: Thai soccer players in good health as they await rescue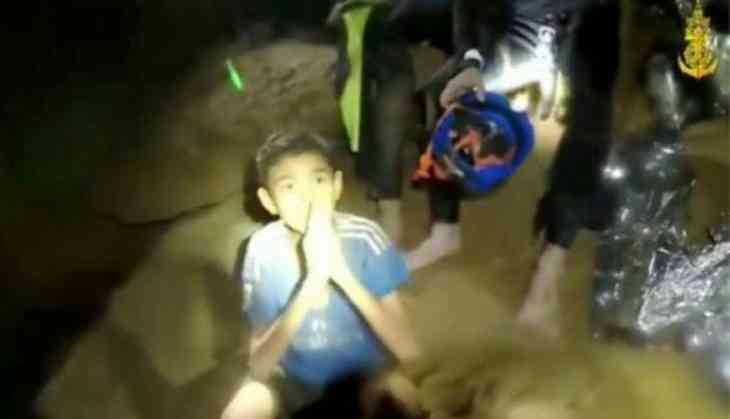 Young soccer players and coach stranded in a flooded cave in Indonesia said in a video posted on Wednesday by Navy SEAL that they were healthy.
12 young boys and their coach were seen sitting along with the Navy SEAL inside the cave in the video. Flashlight illuminated their skinny faces. One-by-one the boys introduced themselves while folding their hands and greeting.
On Tuesday an one minute video was posted on the Facebook page of the Navy SEAL, The boys aged (11-16 years) and their coach who was trapped in Tham Luang Nang cave in northern Chiang Rai province were seen in good health. They were trapped due to heavy rainfall were rescued by divers late Monday night.
Also Read:Dozens dead as ferry sinks in Indonesia