Watch Video: Mother's coffin falls on son in Indonesia funeral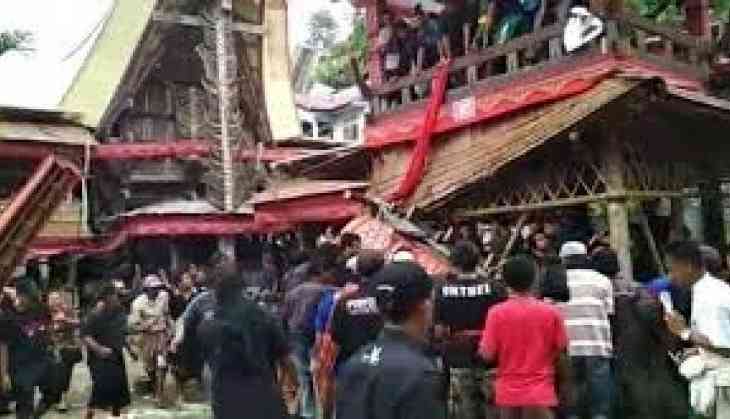 A 40-year-old man named Samen Kondorura was carrying his mother's coffin when it fell on him and he crushed to death in North Toraja district, Indonesia.
This is the video filmed by dozens of onlookers watching the procession when the tragic incident happened.
Julianto Sirait, the Chief police commissioner at Tana Toraja, said, "As the mother's coffin was being raised to the lakkian, suddenly the ladder shifted and collapsed, the coffin fell and hit the victim,"
He also added that the incident happened when the casket was being carried by a group onto a lakkian( An ornately carved tower where the deceased is placed before elaborate traditional funeral rites) when it slipped.
Also Read:Kathy Griffin attacks Melania Trump for her tweet, "hates to see children separated from their families"