Viral Video: Man attacks teens at Whataburger for wearing a hat with slogan 'Make America Great Again'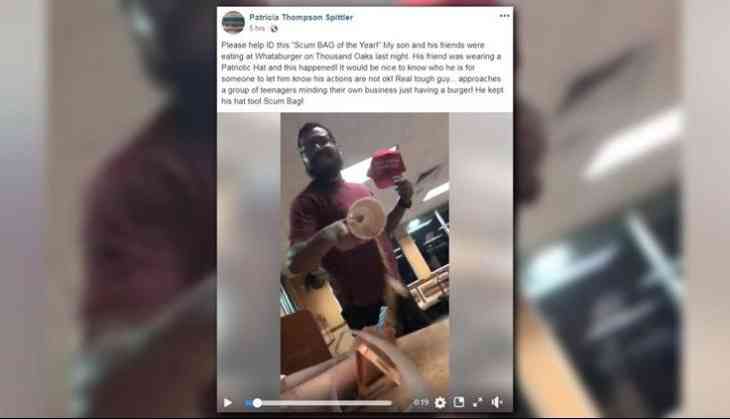 A video posted by a woman named Patricia Spittler on her Facebook has gone viral. In the video, a man shouts at her teenage boy for wearing a hat that had the slogan "Make America Great Again"
This incident happened at a Whataburger location near Thousand Oaks and Nacogdoches Road, according to the post. She captioned her post, "Help identify the "scum bag of the year." In the video, the man throws his drink at the table and shouting a racial slur.
The original post read, "His friend was wearing a patriotic hat, and this happened! It would be nice to know who he is for someone to let him know his actions are not okay! Real tough guy... approaches a group of teenagers minding their own business just having a burger! He kept his hat, too."
Currently, the video is shared over 50,000 times and viewed more than two million times.
Also Read:50-year-old starved and kept in captive by teenager because he is gay