Uri attack and Doval Doctrine: South Asian politics on the cusp of change?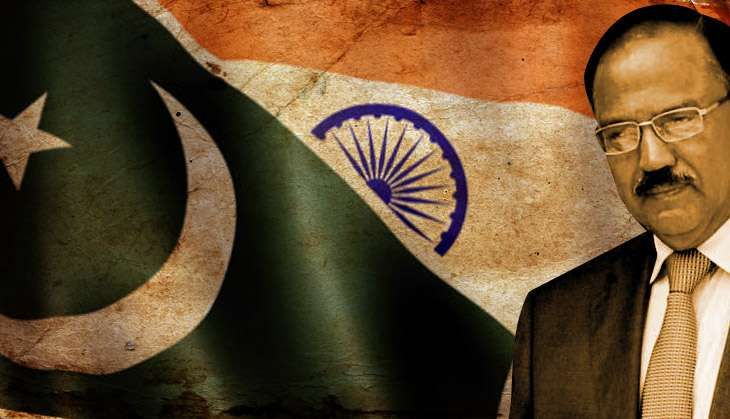 While controversy rages on over the nature of the "surgical strikes" that India carried out against Pakistan's truculent denial over the same, it may be time to review India's foreign policy against the backdrop of the alleged strikes.
The Doval Doctrine
As the starting point of our analysis it's important to look back at the "quasi pre-emptive" strikes that the Indian state made against militant sanctuaries in Myanmar last year. This approach - the first of its kind for the Indian state - came to be known as the "Doval Doctrine", named after India's brilliant National Security Advisor, Ajit Doval.
Also read - In the aftermath of India's surgical strikes, who will be Pakistan's next army chief?
To recapitulate briefly, the Doval Doctrine makes no bones about the use of power, and, in fact, roots for its use - regionally, and perhaps even globally. If India has indeed carried out "surgical strikes" against targets in Pakistan, then this would constitute an extension of the Doval Doctrine.
What are the doctrine's implications?
It may be stated here that amid the melee of Uri attacks and the intervening period of the UNGA address by Sushma Swaraj and the alleged "surgical strikes", India has pulled out of the SAARC meeting slated to be held later in Pakistan.
As India pulled out, other small states - Bangladesh, Afghanistan and Sri Lanka - displayed their aversion towards SAARC and pulled out too. On the face of it, these developments seem insignificant, or of less significance, but interposed with the Uri attacks and their aftermath, these are ominous and pregnant with profound implications for the subcontinent.
Historically, a certain tension defined India's regional interest(s) and global aspirations. Should India be a regional hegemon or a global agenda setter or a normative power?
In the post-Independence years, Jawaharlal Nehru settled the debate by veering towards norms and India's relations with its neighbours remained fraught if not tense.
Post 1991, however, after India opened up to the world economically, this tension has come to the fore again. India, after these watershed reforms, has sought to cannibalise economic growth into political power. But while this was, and is, welcomed by many quarters internationally and globally, it worried and alarmed India's neighbours.
Would India be a regional hegemon riding roughshod on its neighbours? Or would it be a benign hegemon? What, in other words, would be the character and nature of India's regional hegemony?
These questions remained unanswered. Consequently, the foreign policy behaviour of small states in India's region (excluding Pakistan) appeared to have taken the form of what in international relations is called "soft balancing".
"Soft balancing" happens when traditional forms of balancing behaviour are not feasible against a powerful, dominant state. It takes the form of frustrating or undermining the dominant power through non-military means such as economic, diplomatic and institutional means.
Now, after the implementation and execution of the Doval Doctrine, South Asia appears to be gyrating to a different dynamic. Small states - again excluding Pakistan - appear to be accepting India's regional hegemony and band-wagoning (aligning) with it instead of balancing against the country.
Walking out of the SAARC meeting may be one indication of this. This has implications and consequences on India's foreign policy. While small countries might gradually accept India on its periphery as a "Big Brother", this is accruing from the logic of force and power. While this approach might sate India's regional interests, it might undercut the country's global aspirations, given the very multi-dimensionality of power, normative power and hard power are complements, at times and antithetical some times. It is then not clear what the implications of the Doval Doctrine would be for India globally.
The India-Pakistan dynamic
Our discussion has hitherto excluded Pakistan - an important state in South Asia - that is, historically and contemporarily, at odds with India to say the least. This structural animosity is overlain by the larger politico-strategic extra regional rivalry with China.
Pakistan will not cede space to India in the region and corresponding to the prognostications of International Relations theory and practice will balance against India in conventional terms. In all likelihood, Pakistan will be supported by China in its balancing efforts against India.
This has both regional and global implications. Regionally, the enduring rivalry in South Asia will be between India and Pakistan. Globally, depending on the drift of Sino-American relations, the form and shape of interstate politics will depend on this grand strategic relationship.
All in all, South Asia, like the world, is in suspended animation. Profound structural changes and forces are forcing a rethink of past paradigms and policies. While the power dynamics and configurations within the region will change and lead to adjustments and other substantive changes, whether these will lead to peace in the region, to cite Donald Rumsfeld, remains in the domain of the "unknown unknown".
Edited by Aleesha Matharu
More in Catch - Why Pakistan may be compelled to retaliate
Indo-Pak standoff: Be on guard, avoid chest-thumping, say experts