Two new volcanic eruption in Hawaii's Kilauea, forcing further evacuation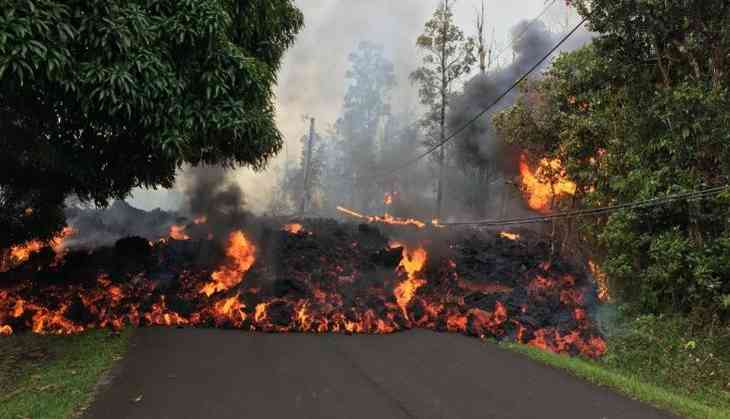 On Tuesday two new volcanic vents opened on Hawaii Big islands. This lead to further evacuation. More than 1,600 residents have already evacuated the space as lava advanced. Some 37 structures have been destroyed already.
This was the thirteenth and fourteenth fissures. It happened when the evacuated residents were allowed to return home as the volcano seemed to be calm.
EVACUATION - HVO confirms 2 new vents. All Lanipuna residents must evacuate now. Evacuate towards the ocean Isaac Hale Beach Park. Vent number 13 has opened near the intersection of Leilani Aveand Kahukai Rd and Vent number 14 near Kaupili St. and Leilani Ave.

— Hawaii EMA (@Hawaii_EMA) May 9, 2018
Emergency Management Agency in Hawaii are active and released cautionary orders as the hazardous fumes continued release from the latest two fissures. On Tuesday afternoon an urgent evacuation order was given to the residents. The volcanic activity in the big islands started last week and till today toxic gas and lava is spreading.
Also Read:Unseen pictures of Royal family taken by members of the public