Twitterati sympathises with Prince William, after he was seen struggling to stay awake during Anzac Day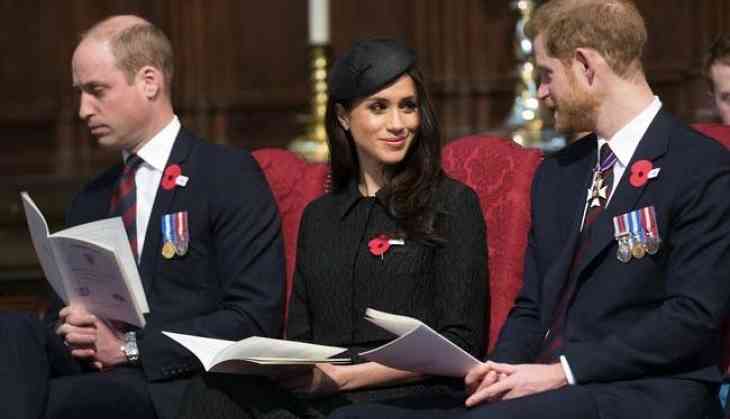 On Wednesday, to commemorate Anzac Day the members of royal family including Prince William, Prince Harry and Meghan Markle attending a service in Westminster Abbey. During the service, Prince William was spotted sleeping, he was trying hard to keep one eye open.

He was seen nodding several times during the service, he was seen struggling to keep his eyes open. Like any other parent, the Prince must have been exhausted after the birth of his third royal child.

Before the ceremony, the Duke of Cambridge was heard telling New Zealand's High Commissioner to the UK that his newborn son was sleeping "reasonably well so far".
Also Read: Prince Harry asks brother Prince William as to be his best man at royal wedding to Meghan Markle
All the sleep deprived parents sympathised with Prince William on Twitter:
Hahah every new parent can 100% relate to this 🤣🤣 https://t.co/Cqspa99oM1

— Carolyn Wilson (@care_wilson) April 25, 2018
That was me the other day and my kids are 13 and 17😂

— Michele BSN,RN (@momof2chocdivas) April 26, 2018
Poor Prince William! Every parent knows that feeling of overwhelming exhaustion. Unfortunately, William has cameras capturing his unsuccessful fight to stay awake! https://t.co/hSDdr7cVYm

— Kathleen Clanfield (@kathyclanfield) April 25, 2018
IMAGINING HIM & KATE TAKING TURNS GETTING UP WITH THE BABY 😭❤️ https://t.co/WKHvQFI1Lb

— Madison Fellers (@Hey_itsMeMads) April 25, 2018
Sleepless nights I remember those lol

— Owen J Pridgen (@owentomasini) April 25, 2018
1st week with a new baby... Yup, that'll do it 🤣

— Sarah Dunagan (@MzDunagan2010) April 25, 2018
The ones who don't have a baby also could relate to Prince William while trying to stay awake for morning lectures.
I literally feel his struggle here. I've been there hundreds of times & I have never even had a newborn! https://t.co/qWTiX83Jzr

— Steff Annie (@DoNotDuplic82) April 26, 2018
Meghan should have nudged him 🤣🤣

— missy (@missygirl32) April 25, 2018
On Monday, Prince William and Kate Middleton became third time parents to a baby boy. Kate delivered the baby at the Lindo Wing of St Mary's Hospital in London, where she also gave birth to her other children, Prince George and Princess Charlotte.
Also Read: Swedish DJ Avicii died of apparent suicide; 'he could not go on any longer', says family