Totality 2017: Missed the eclipse? We got you covered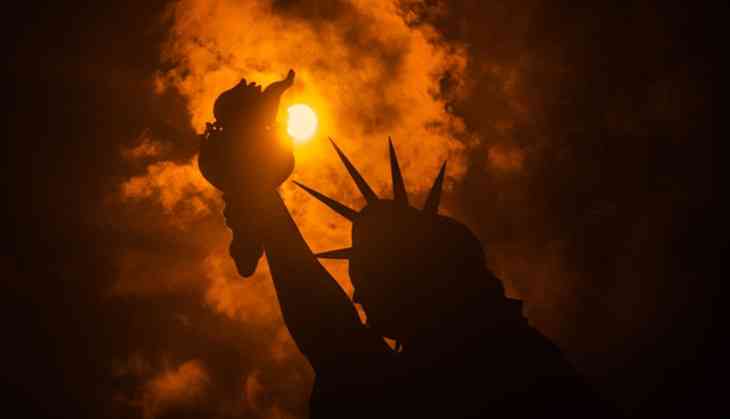 The solar eclipse is seen behind the Statue of Liberty at Liberty Island in on August 21, 2017 in New York City. (Noam Galai/WireImage)
If you live in the US, you probably caught at least a glimpse of the total solar eclipse that just ended. However, in today's hyper-documented world, there's no reason the rest of us should miss out on the grand spectacle.

Nicknamed 'Totality' – because everything needs a Hollywood-esqe title, the August 21 total solar eclipse was visible across a narrow trail across 14 US states, all the way from Salem, Oregon, to Charleston, South Carolina on Monday afternoon. However, a partial eclipse could be seen across the Americas, and even in parts of Africa and Europe.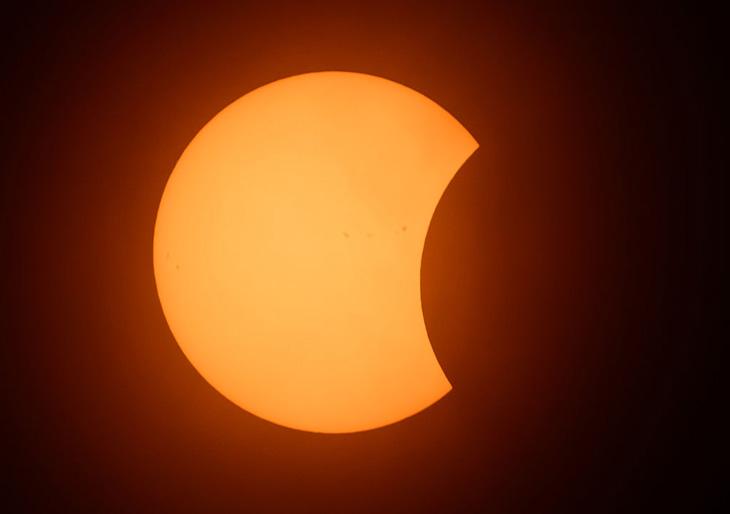 The solar eclipse is seen at Liberty Island on August 21, 2017 in New York City. (Noam Galai/WireImage)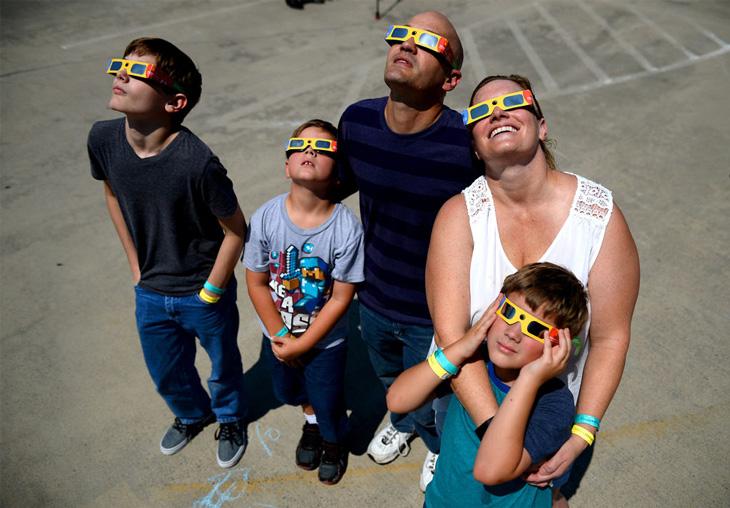 Trevor, Evan, Todd, Cynthia and Ryan Striegel of Fort Mill, S.C. gaze at the solar eclipse from the rooftop of the Discovery Place parking deck on Monday, Aug. 21, 2017. (Jeff Siner/Charlotte Observer/TNS via Getty Images)
This is the first time the U.S. mainland experienced a total solar eclipse since 1979, but then also only five states in the northwest experienced total darkness. In New York, the moon began to put the sun in shade at 1:23 PM. The eclipse peaked with the moon covering 71% of the sun's surface at 2:44 PM, but this lasted for just two and half minutes. This is the first time the U.S. mainland experienced a total solar eclipse since 1979. However, the 1979 eclipse was experienced by far fewer states.

Millions of skygazers flocked to viewing areas to grab a glimpse of this opportunity and also shared special glasses with each other to prevent damage to their eyes. Even the White House was feeling the excitement. President Donald Trump, his wife Melania, and their son Barron walked onto the Truman balcony to watch the eclipse wearing eclipse-safe glasses.
The next total solar eclipse in U.S will be in 2024 and the next coast-to-coast one will not be until 2045. If you weren't able to catch it, here are some amazing pictures of Totality.
A solar eclipse is seen behind the Washington Monument from the National Mall in Washington, USA on August 21, 2017. (Samuel Corum/Anadolu Agency/Getty Images)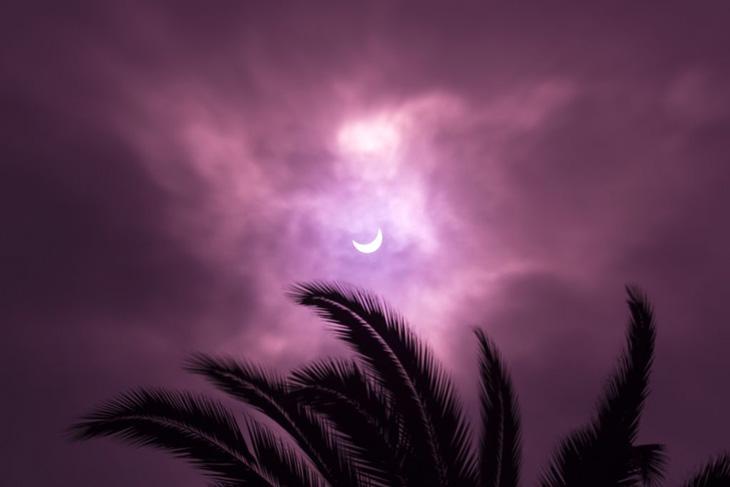 otal solar eclipse is seen in California, United States on August 21, 2017. (Photo by Tayfun Coskun/Anadolu Agency/Getty Images)Total solar eclipse is seen in California, United States on August 21, 2017. (Tayfun Coskun/Anadolu Agency/Getty Images)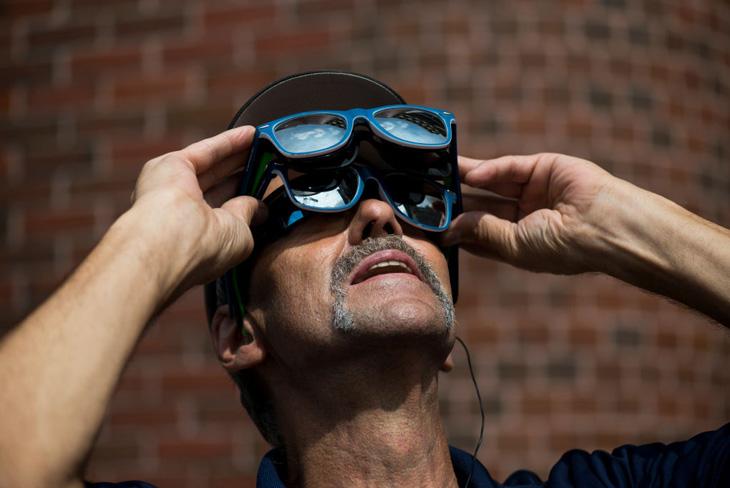 Tony Holm looks at the sun through 'Maine-style' eclipse glasses, or five pair of sunglasses overlapped during the partial solar eclipse in City Hall Plaza in Boston, MA on Aug. 21, 2017. (Nicholas Pfosi for The Boston Globe via Getty Images)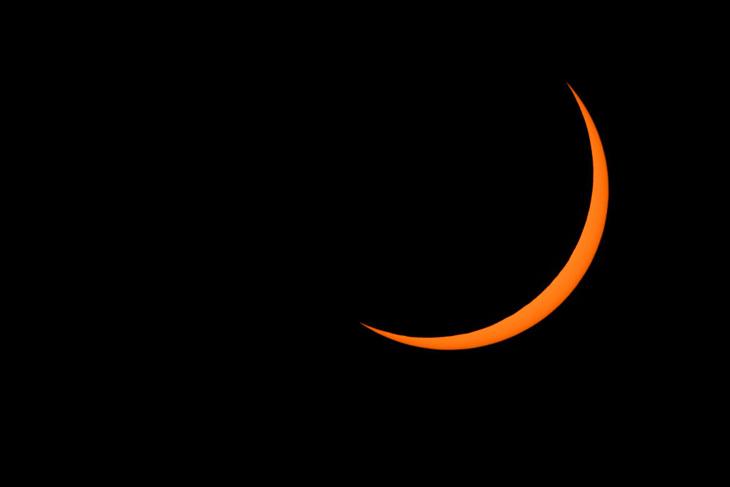 The moon blocks the sun at the Solar Eclipse peak at Denver in Civic Center Park in Downtown. August 21, 2017 Denver, Colorado. (Joe Amon/The Denver Post via Getty Images)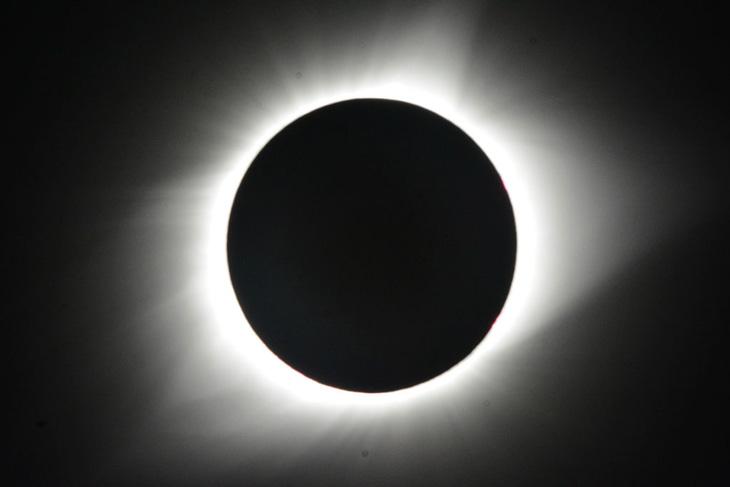 The totality stage of the Solar Eclipse over The United States on August 21, 2017 in Jefferson City, Missouri. (Brian Killian/WireImage)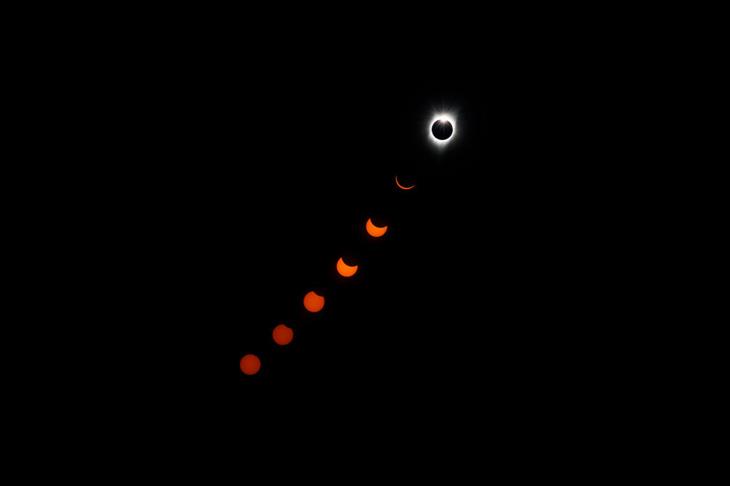 Multiple exposures were combined in camera to produce this image.) In-camera multiple exposure of the solar eclipse as seen in Salem, Ore., on Aug. 21, 2017. (Marcus Yam / Los Angeles Times via Getty Images)