As the search for 12 young soccer players lost in a cave hits day 5, Thailand holds its breath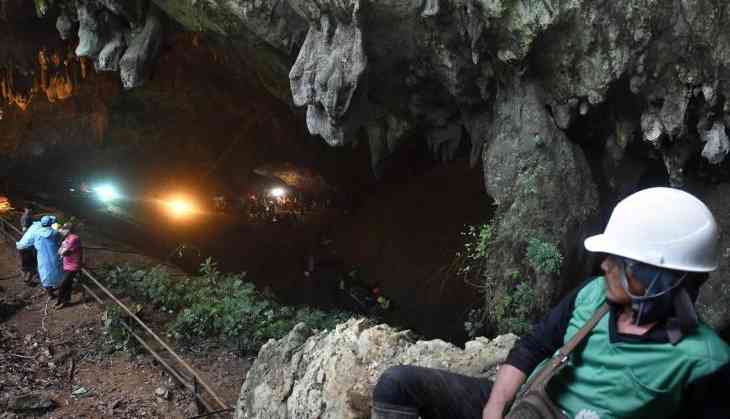 It has been six days since 12 young soccer players and their coach went missing in a 10-kilometre long Tham Luang cave in Chiang Rai province continues, police have already started dropping survival packages.
Young soccer players are aged between 11-16 and their 25-year-old coach entered the cave despite a warning of flooding and got stuck.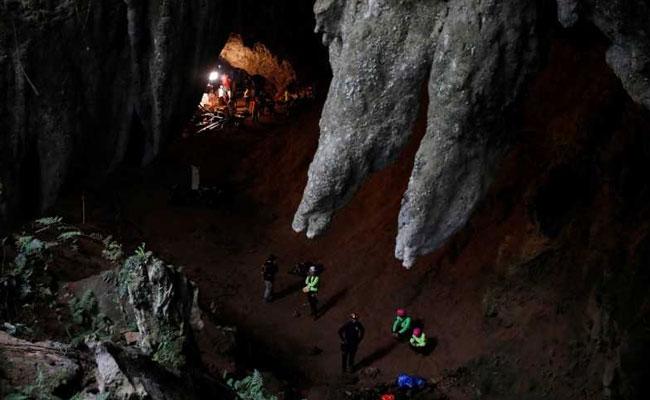 At the entrance of the cave, bicycle and soccer shoe of the players was found. Only a trace of handprint has been found inside the cave. A team comprising of United States Pacific Command, Thai army, navy and police have been working together to rescue the players and coach stuck in the cave but a search operation has failed because of rain.
On Friday, police dropped nearly twenty packages of water, medicine, food and flashlight and note.
Police Colonel Kraiboon Sotsong, commander of the police's strategic office said, "If the children find this box we want them to float the box out of the cave," He also added, "If received, then reply and show on the map where you are. Everybody will quickly help."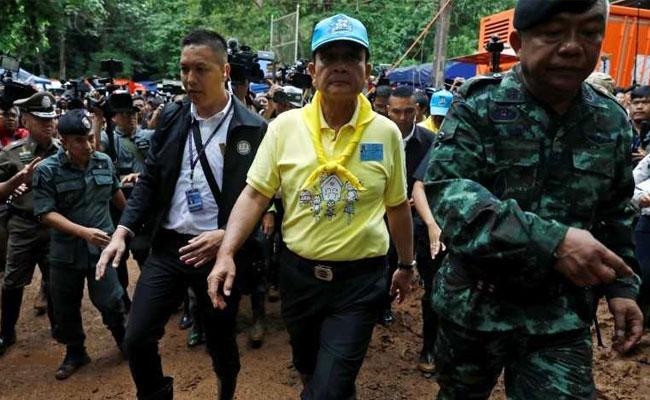 Prime Minister Prayuth Chan-Ocha visited the site on Friday to assure relatives that every effort would be made to save the kids. He said, "Whatever can be done, do it, the government will back it."
Also Read:Five dead, 20 injured in 'targeted attack' at Annapolis-based Capital Gazette newspaper