Thai cave rescue: All 12 boys and coach rescued from flooded cave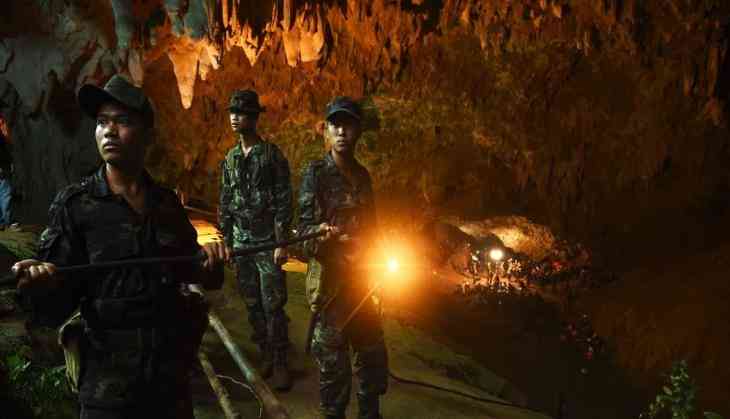 The 12 soccer players and their coach have been rescued after two weeks of being trapped in Thai cave, one of the Thai navy SEAL shared.
The Thai navy SEAL unit said on its official Facebook page, "The 12 Wild Boars and coach have emerged from the cave and they are safe," The young soccer players and their coach were trapped on June 23 in the northern province of Chiang Rai because it was flooded due to heavy rainfall.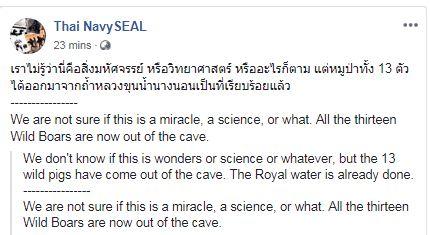 On Monday last week, international divers found the 12 players and their 25-year-old coach inside the flooded cave. After nearly days of struggle, they have managed to rescue all of them.
Also Read:Thai 'Wild Boars' rescued from cave cannot attend World Cup final, says doctor