What happened at the Saudi diplomat's house: shocking first-person account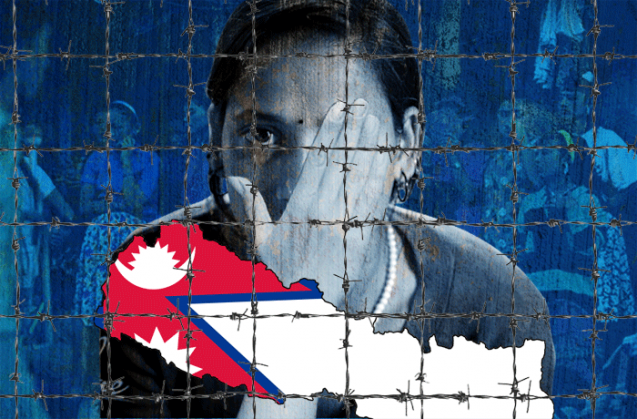 The expose
Two Nepali women were rescued from a Saudi diplomat\'s house by NGO Maiti India
They were held captive until a third maid intervened
She fled the household after just 3 weeks
The third maid from Darjeeling took the job after being promised a hefty packet
The ordeal
She met the 2 Nepali women there and learnt about their plight
They would have to wake up at 6 and work through the day until the wee hours
The entire family was abusive and violent; including the kids
The diplomat would take the 2 women into rooms and be there for hours
The escape
One day she decided she had had enough and wanted to leave
When the diplomat tried to snatch away her phone, she threatened him with a knife
The person who had brought her came down to enquire
She was allowed to leave after being locked up, but without salary
The other women were not allowed to leave
The rescue
She got in touch with Maiti India
The NGO finally managed to rescue the women with police help
The cozy Maiti India office, tucked in an alley in Chirag Dilli, has never seen more buzz. The Nepal-based NGO was in the spotlight after rescuing two domestic helps held captive by a Saudi diplomat.
The two Nepali women could be rescued from the diplomat's Gurgaon apartment after moths of captivity, thanks to the intervention of a third maid who wishes to remain unnamed.
She joined the Saudi household on 4 July this year. In the three weeks that she spent there, she found the family to be eccentric and abusive. The work there was just too much, hardly leaving her time to eat or sleep.
She also saw the plight of the two women now rescued: They were physically hurt by every family member, including the kids. The diplomat would take the two inside rooms, sometimes together, and wouldn't come out for hours.
Astonishingly for her, the whole family seemed indoctrined towards torture and would defend the right of the others in the household to abuse the maids.
Here is a first person account:
"I am from Darjeeling. I moved to Delhi two years ago with my husband, who works as a driver. We live in Vasant Vihar.
I was looking for a job when I came across someone in Anand Niketan who promised to find me work with a good family that would pay me well. In early July he told me he had found a family in Gurgaon who would pay me 1,000 Saudi riyal (about Rs 17,000).
On 4 July I was asked to go to Anand Niketan. Someone else, called Anwar, picked me up. He drove me to Gurgaon and didn't tell me anything about the job or the employer.
It was a huge apartment with seven rooms. I was straight away shown my room and was asked to wait there. Around 2 pm, Madam took me to the kitchen and explained me my work.
That's when I met the two Nepali maids. When I tried to introduce myself to them, Madam got angry and asked me not to talk to them. I still managed to interact with them as we were working together in the kitchen.
The first thing the women, one aged 31 and the other 50, told me was to get them out of there. They said they were beaten up every day by 'Baba' - that's what we all were asked to call the diplomat - and begged me to help them escape.
The two lived in constant fear. At times the diplomat would take them into a room and not come out for a long time. They were so afraid they hardly spoke. I was much faster at work and could find time to cook my food and eat.
But those two would always be working. I saw them getting beaten and slapped by both the husband and wife. Even the children were abusive and would throw things at them.
I still stuck around, thinking if I did my job and didn't get involved, I would earn my salary. We would wake up at 6 in the morning and clean seven bathrooms. Then I would polish glass and make them shine. By the time I cleaned the floors and made all the beds, it would be afternoon.
The couple had four kids. The oldest was a 20-year-old girl and the youngest a boy of eight. None of them went to school while I was there. They would wake up around noon and have their breakfast at 1.
Then we would have to help madam make lunch - she did all the cooking while we had to chop the vegetables and wash dishes and clean up. We would set the table for lunch and they would eat lunch around 3 pm. By the time we cleaned up everything it would be dark.
The whole family, even the kids, were geared towards torture; they would defend each other
We had to clean each room several times a day, dust them in between, wash clothes and put them out to dry. Once was never enough, especially with the two Nepali women.
If they mopped the floor and someone walked by, Madam would make them to do the whole house again. They were asked to redo every task four or five times.
They hardly had the time to bathe. And we three hardly had time to eat our meals. They would tell me that only after I came did they get some respite to at least eat.
By the time Madam would start cooking dinner, it would be 10 pm and we would set the dinner table around midnight. We would go to bed only in the wee hours and had to be up again at 6.
We hardly got 3 hours of sleep a day. At times the Nepali women would shiver with fever at nigh but would still had to be up at 6. I wasn't happy.
The final straw
I decided to leave it on 23 July. That day I had cleaned the gas stove five times, but Madam still abused me and said it wasn't clean enough. I put down my brush and asked her why not? She started abusing me in Arabic, none of which I understood. I told her that if five rounds of cleaning was not good enough for her, I didn't want to work there anymore.
Then 'Baba' came in angrily. My phone rang and I picked it up to talk to my husband. He saw my phone and told me to hand it over to him, saying our phones were not allowed in that house.
When I refused, saying that I needed to keep it to speak to my husband, he threatened to hit me. I pulled out a kitchen knife and pointed it at him asking him to back off. I told him if he tries to take away my phone, I'd kill him.
He didn't touch me but took the Nepali women inside a room. After that he went to office. Shortly Anwar came and asked me what was wrong.
I told him that I didn't want to work there anymore and that none of his promises had come true. "You had said this house would feel like home, but it didn't. I hardly get time to eat or sleep. So let me leave right away," I told Anwar and said I would take the two Nepali girls along with me.
The diplomat, Anwar and Kalpana, a woman from Nepal, were a team. They made visas for Nepali women to be trafficked into India. Kalpana would get the girls and the men would bring them in and sell them.
The Nepali women told me that Kalpana got them this job and Anwar trafficked them into India. They were sold to the Diplomat for Rs 2 lakh. He would keep abusing them and say "these two have eaten up my 2 lakhs."
Soon many people from the Embassy came to enquire. I told them the same thing I told Anwar and they were shocked. Madam, who had stepped out, returned at this point and disrupted the conversation. She dragged me away and locked me in a room. The other two were also locked up in another room.
They had already packed their bags and wanted to leave with me. I was their last hope, they said. We had decided that the day I leave, they also will.
After the diplomat returned and had his dinner, Anwar came again. The boss said I could leave if I wanted to. I said the the two Nepali women would also leave with me.
"What do you know about them? I bought them for Rs 2 lakh," he told me. "You can't do a thing. Even if you call the police, they would do nothing."
The two women came to me and cried, holding my hand and pleading me to take them away. He hit both of them. One of them said she would jump from the balcony and the diplomat asked her to go ahead and pointed her to a spot from where he said she was sure to die. Then he locked them up.
I asked for my money and he said I would get it downstairs. But there was nobody there. I called my husband and he came to pick me up at 10:30 at night. I left without my salary.
I came to Maiti the next day to complain. They promised help and finally on 7 September, with police help, they managed to rescue the two women.
I don't know what I will do now. Whatever it is, I won't go to another Saudi household.