Shark bumps, bites man on Hawaii's largest Kukio beach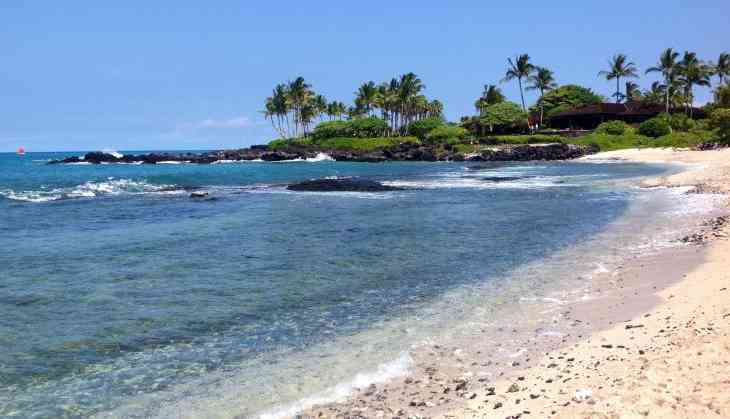 In a tragic event, a 25-year-old paddleboarder's life turned into a disaster when he was attacked by a giant shark during Paddleboarding on Hawaii's largest Kukio beach Island near famous Hawaii's resort areas.
A 25-year-old man was Paddleboarding with his father when he attacked.
According to the sources, the victim is a resident of the community at Kukio Golf and Beach Club.
The hospital authority from North Hawaii Community stated that he was brought in with multiple injuries and his right limb was completely damaged. The man underwent surgery and his condition is still critical. The officials also informed that he is missing a part of his leg and suffered major injuries to his right arm. His life is hanging by a thread. The sources also mentioned that the father was not injured in the incident.
The attack happened in the morning at the Kukio Beach on the west coast. As per the authorities, the beach will remain closed till further information.
As such, there's no lifeguard support team on the beach, but a "private safety crew" was availabe on the spot and they launched a canoe.
"Apparently the team had heard a scream from the ocean (spot where the incident took place) and they took a four man canoe out to find a male individual who was attacked and had been bumped off his paddle board," Fire Capt. Michael Grace said. "They recovered him from the ocean but he had major injuries to his right side extremities. The bystanders and the staff there at Kukio did a wonderful job and applied some tourniquets before EMS arrived."
The Washington Post reported, between the year 2007 and 2016, there were 65 people who suffered shark attacks in Hawaii, as per the International Shark Attack File. The state is a distant second to Florida for shark attacks in the United States Nineteen of those attacks happened near the state's biggest island, also called Hawaii.
Also Read: The 15-foot monster alligator 'Chubbs' visits Florida golf course again, and is bigger than ever