Sharia law: College students whipped in public for allegedly having sex in Indonesia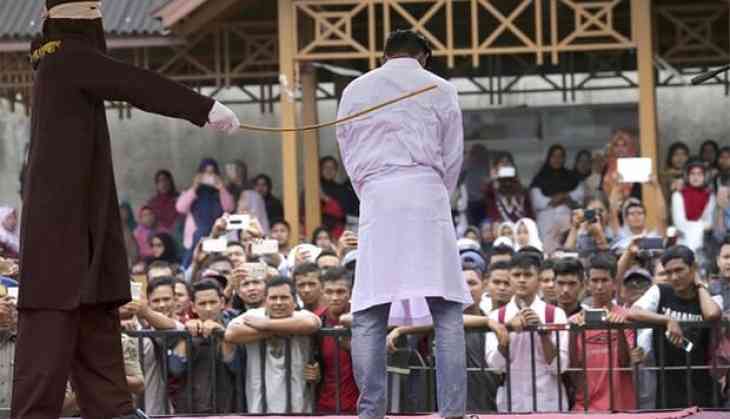 A group of passionate couple from Indonesia's Aceh province were abused outside a mosque for infringing the Islamic law. Aceh is the province of Indonesia which practices Sharia law. Despite the fact that the province earlier this week pledged for indoor practice, this event took place.
This event took place in the capital Banda Aceh where more than thousand people flocked to place and screamed and mocked at the group.
Group of passionate couple included three men and five college students. They were punished for showing affection in public and allegedly involved in some kind of online sexual services.
This is a usual site in Aceh province. It is a Muslim dominated province where people are punished for offences like gambling, having alcohol, gay sex or affair outside of marriage.
A week ago the region passed a regulation was public whipping would be stopped and only behind the bar criminals would be whipped. However, it isn't certain as to when this law would become effective.
This regulation was passed after a lot of criticism from human right activists across the world. Even last year President Joko Widodo said that he would end the public whippings in Aceh.
A province of five million residence mostly Muslim are subjected to this religious law. This law came into practice in 2005.