Royal Wedding Live: Meghan Markle and Prince Harry exchange vows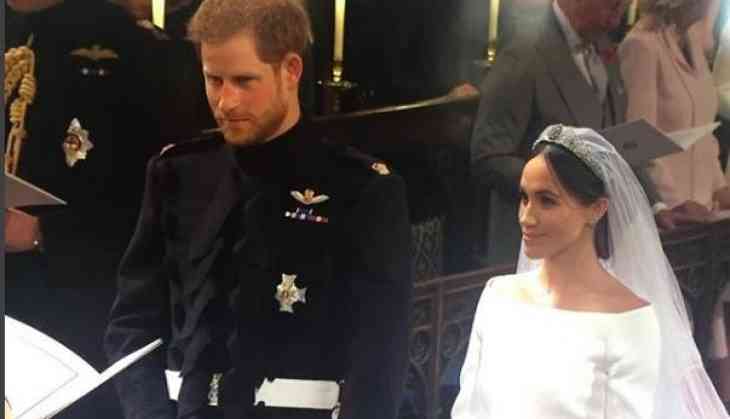 Prince Harry and Ms. Meghan Markle are getting married in Windsor at St George's Chapel. The ceremony begins at noon followed by a carriage procession through Windsor.
The 600 guests witnessed the royal wedding at Windsor Castle.
Dean of Windsor asked if there was any reason Prince Harry and Meghan Markle should not marry. He then turned to the couple and asked, "Harry, will you take Meghan to be your wife? Will you love her, comfort her, honor and protect her, and, forsaking all others, be faithful to her as long as you both shall live?" "I will," he said, as the church giggled. He asked the same to Meghan and she, too, said, "I will."
"The gift of marriage brings husband and wife together in the delight and tenderness of sexual union and joyful commitment to the end of their lives," the Dean of Windsor said before Prince Harry and Meghan, before the congregation stood and sang the hymn, "Lord of All Hopefulness."
Also Read:Royal wedding Live: Prince Harry arrives with Princes William while Meghan reaches with her mother