Prince William visits Roman ruins in Jordan during royal tour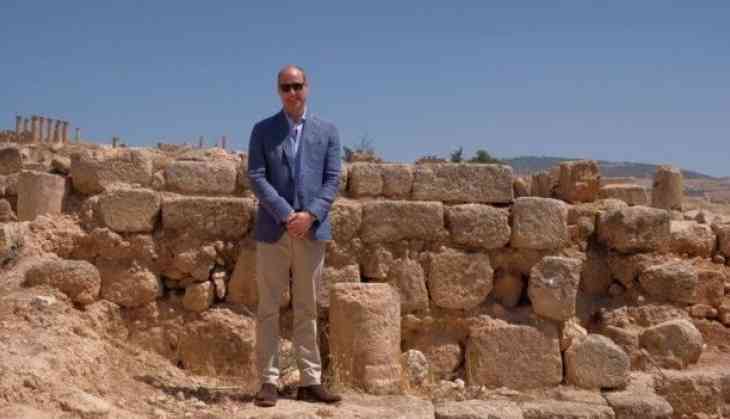 Prince William arrived down for his historic visit to the Middle East.

On Sunday, Prince William was welcomed in Jordan by Crown Prince Hussein, 23, who will be his host throughout the two-day stay in the country. The royal families in the U.K. and Jordan have strong links.

William "is very pleased that this visit will allow him to begin a relationship with the Crown Prince Hussein that will be important in the decades to come," William's spokesman, Jason Knauf, said in a statement.

Kate Middleton is still on maternity leave from full-time royal duties since the birth in April of Prince Louis.
Alos Read: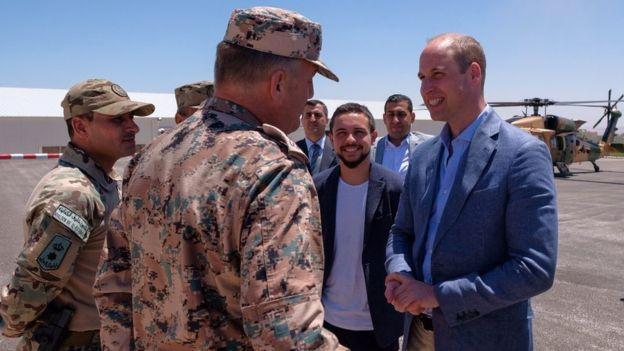 The Duchess of Cambridge was photographed there as a girl with her father, Michael Middleton, and sister, Pippa, during a visit in the 1980s.

She moved to Jordan in 1984 when she was two years old, after her father, a British Airways manager, relocated to the capital of Amman. She spent nearly three years there and attended an English language nursery.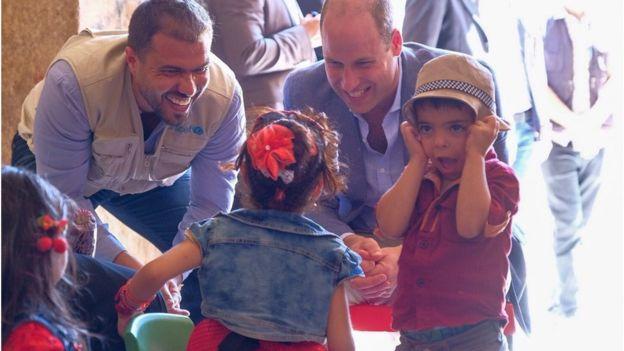 The duke said on Sunday that his wife "loved" living in the country, adding: "She is very upset that I am coming here without her."

Prince William was photographed in the same spot, adding: "Need to come back with the family for this shot."

During the visit to Jerash, the prince met Syrian refugee children benefitting from Unicef's Makani programme, which offers psychological support for parents and children from deprived backgrounds, especially refugee communities.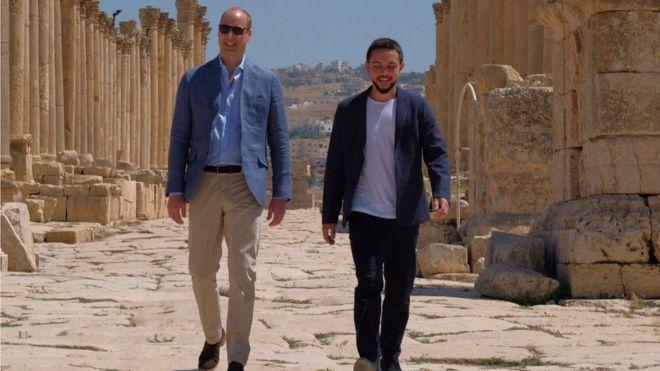 At a garden party in honour of the Queen's official birthday on Sunday, he told an audience of Jordanians: "The way in which you opened your doors to hundreds of thousands of refugees from Syria, not to mention your longstanding commitments to Palestinian refugees, is remarkable."

He also visited a military base of the Quick Reaction Force - formed with British military support - to meet members of Jordan's armed forces.
This evening, at an event to celebrate The Queen's official birthday, The Duke read out a message from Her Majesty in which she looked back warmly on her 1984 visit to Jordan and spoke of the country as, 'a staunch and long held friend.' pic.twitter.com/TfqhCXakku

— The Royal Family (@RoyalFamily) June 24, 2018
Later on Monday, he will visit a charity that helps women develop career skills.

During Prince William's five-day tour of the region, he will meet both Israeli Prime Minister Benjamin Netanyahu and Palestinian Authority President Mahmoud Abbas.

Kensington Palace said the "historic nature" of the tour was "important".
Prince William couldn't watch the @England match live and avoided finding out the score all afternoon. He sat down with the Crown Prince of Jordan to watch a rerun after dinner at the Beit Al Urdun Palace.

Congratulations @England! pic.twitter.com/aAPxd8NS64

— Kensington Palace (@KensingtonRoyal) June 24, 2018
Knauf said in a statement before the visit, "The complex challenges in the region are of course well known. The non-political nature of His Royal Highness's role — in common with all Royal visits overseas — allows a spotlight to be brought to bear on the people of the region: their cultures, their young people, their aspirations, and their experiences."