Police rescues 14 live dogs, cats from tied sacks in Thailand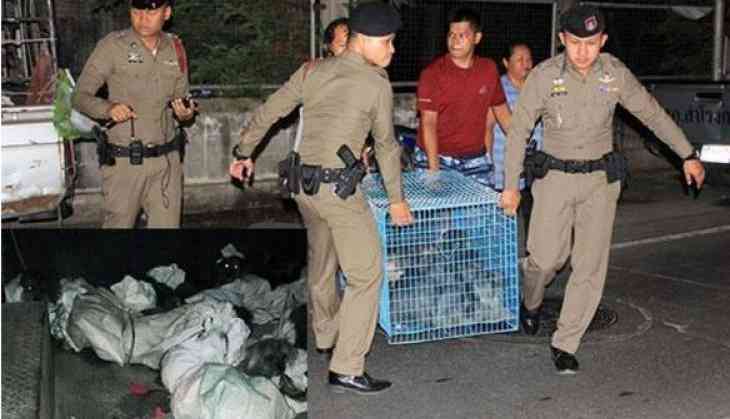 In southern Thailand's Muang district, some twelve dogs and two cats were discovered tied in sacks on Wednesday. Animal rescue and police found them lying helpless suffocated in fertiliser sacks near a wastewater treatment pond.
Investigation chief Pol Lt Col Uthit Sudjai said, "There they found 10 sacks left in the back of a pickup parked near a wastewater treatment pond," He also added that the animals were discovered after the sound of their shrill cry reverberated across the area.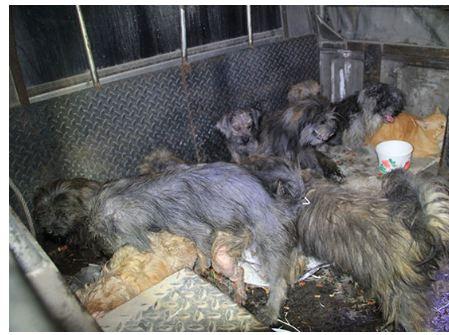 Passerby and onlooker witnessing the rescue operation quickly brought water and milk to feed the animals, who looked very weak.
The 22-year-old Pathipan Thaiyakorn was the first person to discover the helpless animals. He said, "I heard the animals cry from the area where I parked my car. But, I ignored it and went to meet my friend who stays in an apartment nearby," He added that he heard the cries of dogs and cats in distress even after returning after an hour. It was then that he found them and quickly informed the rescue department.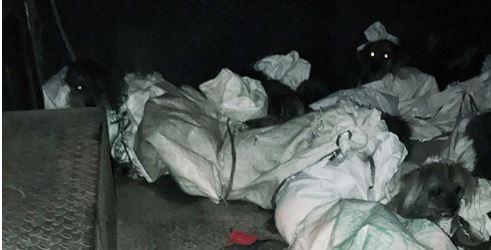 Currently, the helpless animals are in a temporary shelter. An investigation is underway and guilty would be booked under Prevention of Cruelty and Animal Welfare Act.
Also Read:Cuteness overload! Service dog gives birth to 8 puppies at Florida airport