Photographic tricks won't be enough. Can Nawaz bell Pak army's new top cat?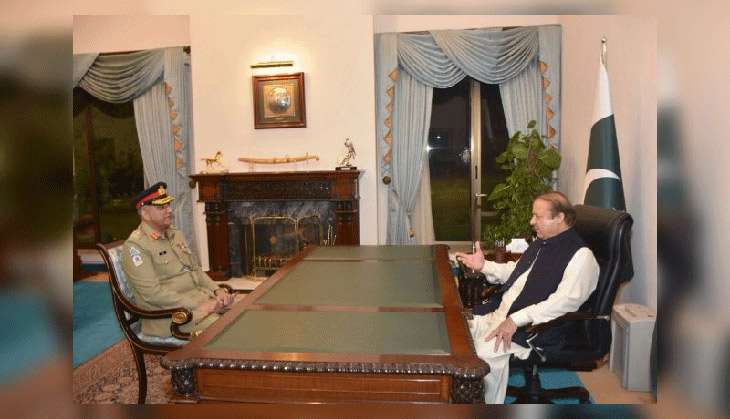 Photo: Government of Pakistan
'If a picture paints a thousand words...'
Telly Savalas, the film and TV actor of yesteryear, would never have imagined that a line from his famous song 'If', would come to life in the most unlikely of places - Pakistan.
But it has.
Three photographs tell a tale of the state of play of civilian-military relations in Pakistan.
The first was taken at the farewell dinner hosted by Prime Minister Nawaz Sharif for outgoing army chief General Raheel Sharif. It shows the two of them sitting adjacent to each other, as equals - like two heads of government or states.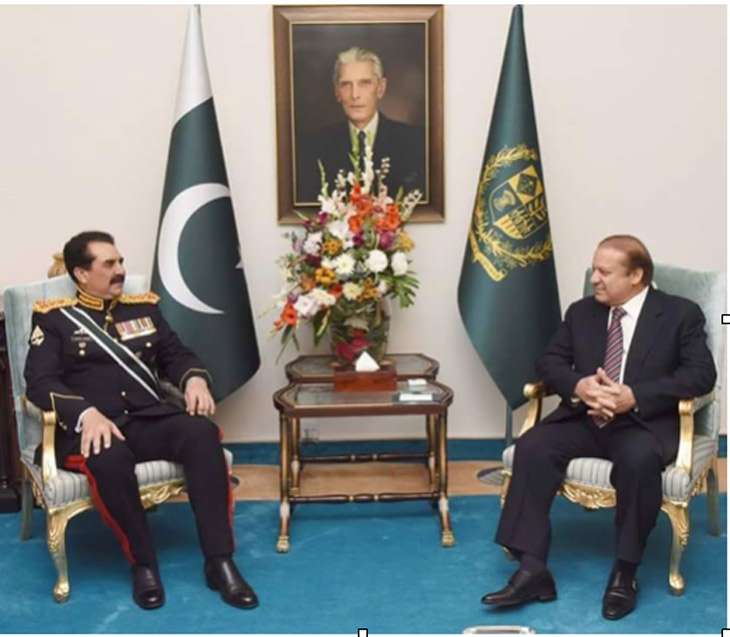 The second photograph shows General Qamar Javed Bajwa meeting Nawaz after he was picked to be the new army chief.