Pakistan: Four killed,16 injured in explosion near Akram Khan Durrani convoy in Bannu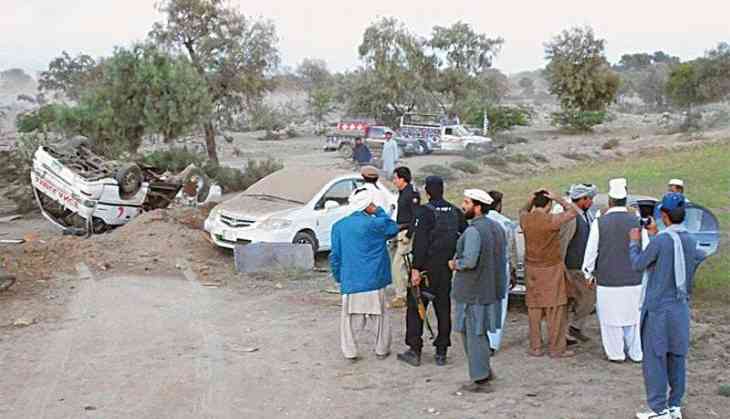 An explosion rocked the rally of Pakistan political party Jamiat-e-Ulema Islam on Friday in the area of Bannu killing at least four. Political leader Akram Khan Durrani escaped the attack unhurt.
According to the Regional Police Officer Bannu Karim Khan, "Durrani has escaped attack when the explosion occurred in Haved area of Bannu."
The initial report suggested that at least 14 people have been badly injured in the attack. The report suggests that the deadly explosion happened after the meeting ended at the Haved Market.
An explosion occurred near convoy of Jamiat-e-Ulema Islam(F)'s Akram Khan Durrani.
Durrani escaped the attack unhurt.
He was en route to a rally when explosion occurred in Haved area of #bannu
However, several injuries have been reported. #electoraldeathmatch

— Saqeena Quasim (@saqeena_quasim) July 13, 2018
The bill was opposed by government allied parties Jamiat-e-ulema-Islam (JUI-F) and Pashtoonkhwa Milli Awami Party (PkMAP).#KaptaanUnitesPakistan

— Ayesha ( PM Imran Khan ) 🇵🇰 (@AyeshaaImranist) May 25, 2018
The Pak political leader Durrani has served the Ministry of Housing and Works at the time of former prime minister Shahid Khaqan Abbasi (August 2017 to May 2018).
Durani is contesting elections this year against Pakistan Tehreek-e-Insaf Chairperson Imran Khan.
This is the second severe attack related to elections in the country after Awami National Party leader Haroon Bilour and 20 others were martyred in a suicide attack in Peshawar.
Also Read:Shocking! Imran Khan has affair with the sexiest Bollywood actress of 70s and has five illegitimate Indian kids