Pakistan: Another Hindu woman abducted from wedding, forcibly converted and married off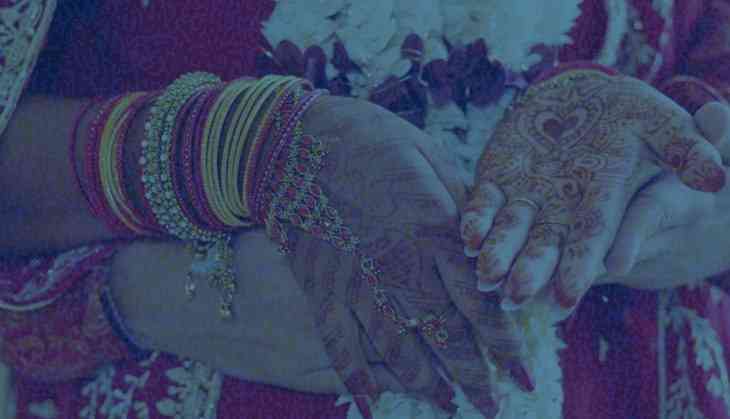 Photo Used For Representation Purpose Only (PC: Internet )
In yet another case of abduction, conversion, and marriage of Hindu girls with Muslims youths, in Pakistan, a 24-year-old woman was allegedly abducted by miscreants from her marriage venue at Hala in Sindh province's Matiari district. She was kidnapped under the 'supervision' of local police and was forcefully converted to Islam and a married o a Muslim man.
The incident come to fore after photos of conversion and marriage documents went viral on several social media platforms. Her photo was also made viral on social media.
As per reports, the woman, identified as Bharti Bai daughter of Kishore Das was to be married to a Hindu man in Hala, when unidentified men allegedly stormed the venue and took her with them under alleged supervision of the local police.
Read More: The Kapil Sharma Show comedian Bharti Singh moves HC, seeks quashing of FIR
"My daughter's wedding ceremony was underway when the kidnapper namely, Shah Rukh Gul came with a gang of men along with policemen and took his daughter away," the woman's father said.
As per the documents of her conversion, which is doing rounds on social media, it seems that Bharti had converted to Islam on December 1, 2019.
The document further states, Bharati has been renamed and her new name as per the document is Bushra. The conversion certificate was issued by the Jamiat-ul-Uloom Islamia in KArachin's Allama Muhammad Yousuf Banuri town. As per the certificate, the conversion was witnessed and certified by Mufti Abubakar Saeed ur Rehman.
The National Identity Card details, Bharati is a resident of Hala city and her temporary address is at Gulshan Iqbal in Karachi.
Though her marriage date is still uncertain, the Nikkah Certificate (marriage certificate) states the 24-year-old Shah Rukh is a resident of Hala.
Meanwhile, Bharati's family members have demanded her return to home.
Earlier, a teenaged Hindu girl was kidnapped, forcefully converted to Islam and married to a Muslim on January 15. Every year, hundreds of girls from the minority community in Pakistan are kidnapped and forced to convert to Islam.

Also Read: Anti-CAA Protests: Indian Americans mar Republic Day celebrations in US
NBA champion US basketball legend Kobe Bryant dies in helicopter crash; daughter, 8 others also killed