Pakistan: 14 killed, 19 injured as rains wreak havoc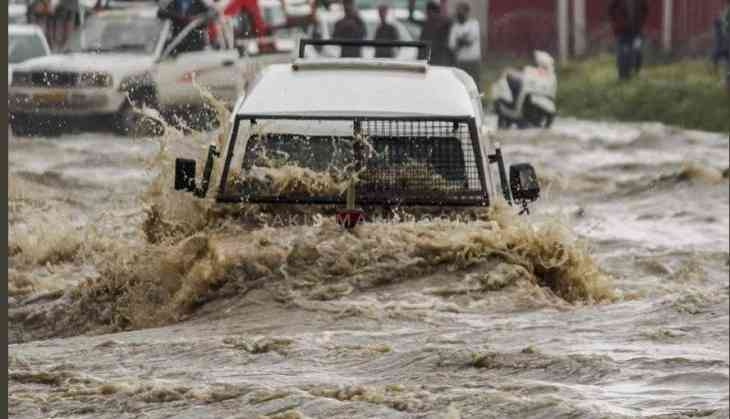 14 killed and 19 injured as heavy rainfall causes havoc in Punjab area of Pakistan and northwest Khyber Pakhtunkhwa provinces, according to the official statement. On Wednesday, the National Disaster Management Authority (NDMA) said, "The heavy downpour started hitting the country on Tuesday and continued into Wednesday."
According to the authorities, Punjab was the most affected area and some 12 people were killed and 17 others injured and one house was washed away by rainwater. A report suggested that most of the casualties happened due to roof collapse.
#Kashmir #Pakistan
Rainfall in kashmir has been shifted to #Lahore 😋😂 pic.twitter.com/j70qsz1KNU

— Shahnawaz (@dars313) July 3, 2018
In fact in World's most Developed Countries after continuous Rains for 3 to 4 Days , the rainfall is generally not more than 200mm...!!!
No Doubt Lahore is one of the Developed City in Pakistan , but such torrential rains are a sort of national disaster.

— Haji S. Pasha (@HarPasha) July 4, 2018
Shahbaz Sharif's "Paris" converted into Venice after rainfall in Lahore. No one can do such wonders except #PMLN....#pakistan #lahore #rain #rainfall pic.twitter.com/W9yTMsJhUt

— عائشہ😙💑🇵🇰 (@ayeesa5) July 3, 2018
the National Disaster Management Authority (NDMA) said that the low-lying areas have been inundated by the rains and rescue operation is underway. According to authorities, it is expected that by Thursday the wet spell will retreat.
Also Read:UK couple poisoned with same nerve agent that poisoned ex-Russian spy Sergei Skripal