Miss Universe 2017: Miss France Iris Mittenaere takes the crown
Catch Team
| Updated on: 30 January 2017, 21:37 IST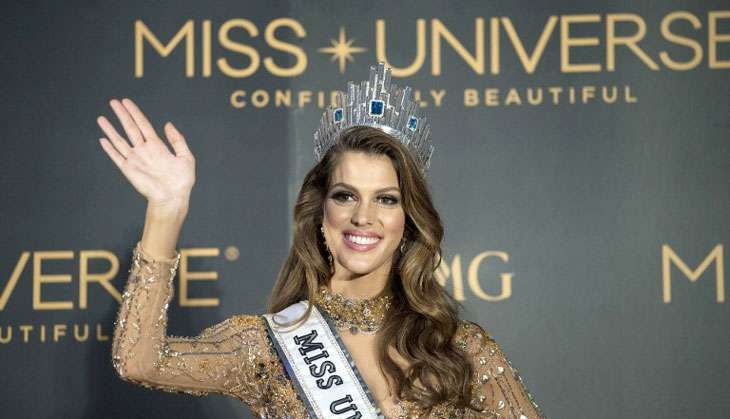 A 23-year-old dental student from France has won the Miss Universe crown at the annual pageant, held in the Philippines this year.
Iris Mittenaere from Lille city in northern France buried her face in her hands in pure joy when she was crowned by former Miss Universe Pia Wurtzbach of the Philippines.
As Miss Universe, she will be campaigning for dental and oral care around the world.
The first and the second runners-up were Miss Haiti (Raquel Pelissier) and Miss Colombia (Andrea Tovar). The top finalists hailed from Kenya, Indonesia, Mexico, Peru, Panama, Colombia, Philippines, Canada, Brazil, France, Haiti, Thailand and the US.
The pageant changed its format this year, it had 12 instead of 13 finalists, and also took into account the online votes from the Miss Universe app and Twitter.
Here are some images from the Miss Universe event of 2017.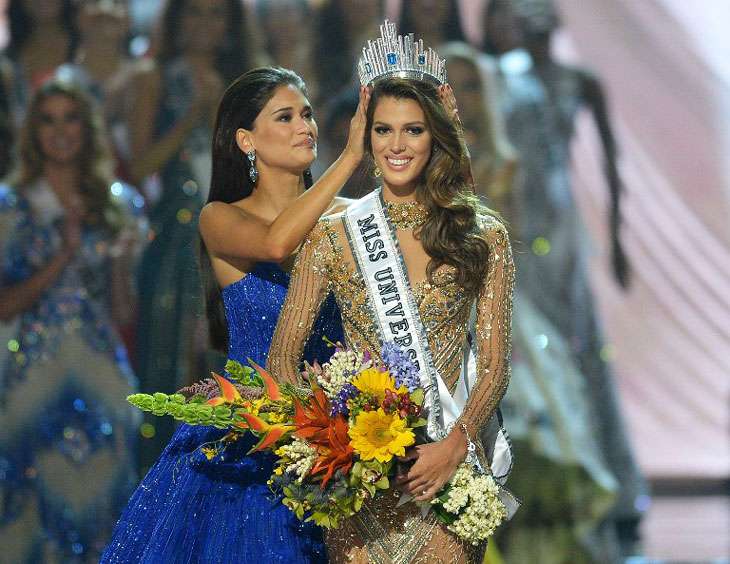 Miss Universe contestant Iris Mittenaere (R) of France is crowned the new 2017 winner by former Miss Universe Pia Wurtzbach of the Philippines (L) during the Miss Universe pageant in Manila on 30 January, 2017. (AFP PHOTO / TED ALJIBE)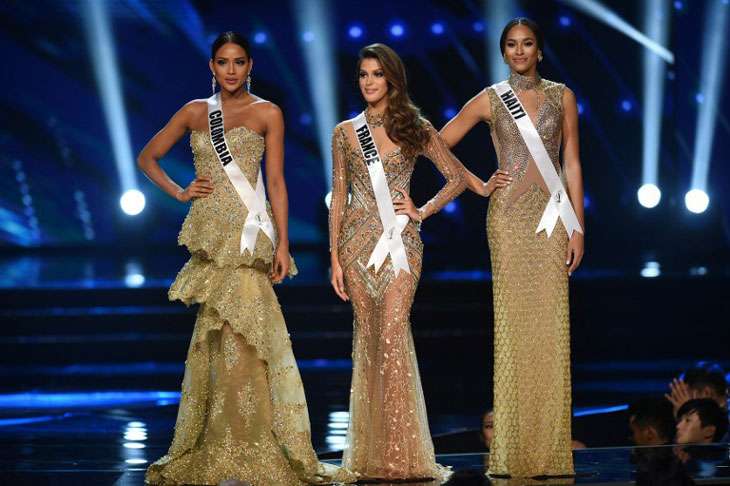 Miss Universe candidates (L to R) Andrea Tovar of Colombia, Iris Mittenaere of France and Raquel Pelissier of Haiti stand on stage as they wait for the announcement of the winner during the finals of the Miss Universe pageant in Manila on 30 January, 2017. (AFP PHOTO / TED ALJIBE)
Former Miss Universe Pia wurzbach of the Philippines gestures to candidates during the finals of the Miss Universe pageant in Manila on 30 January, 2017. (AFP PHOTO / TED ALJIBE)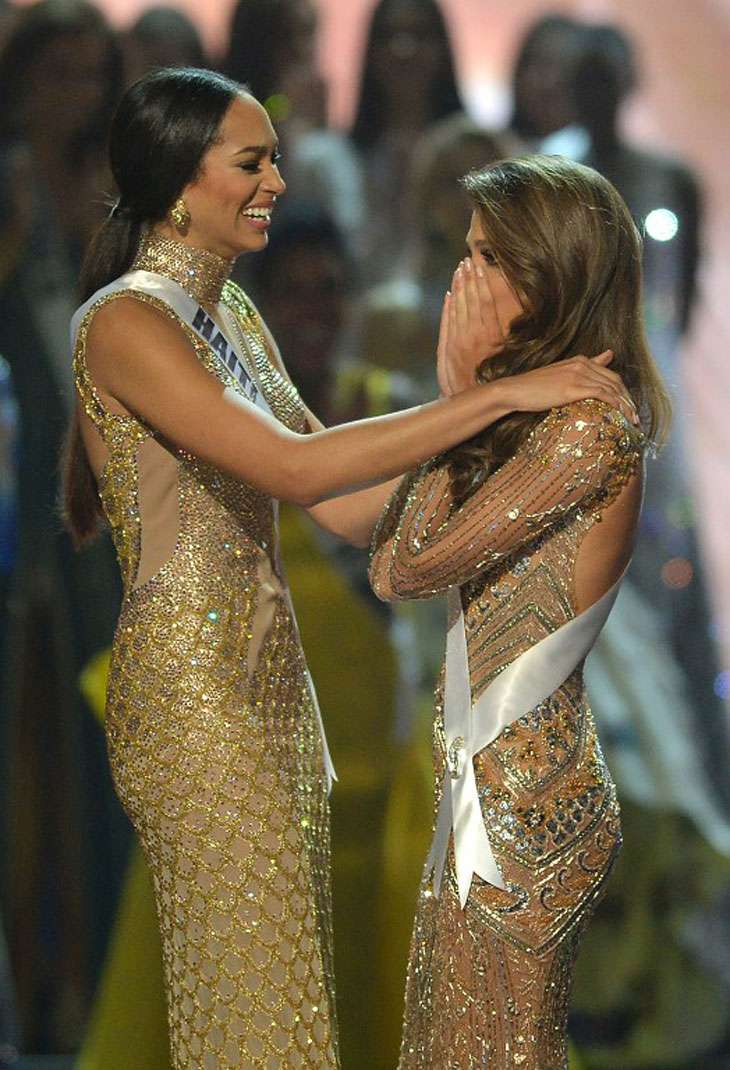 Miss Universe candidate Iris Mittenaere (R) of France reacts after being named Miss Universe over fellow candidate, first runner-up Raquel Pellisier of Haiti (L), during the Miss Universe pageant in Manila on 30 January, 2017. (AFP PHOTO / TED ALJIBE)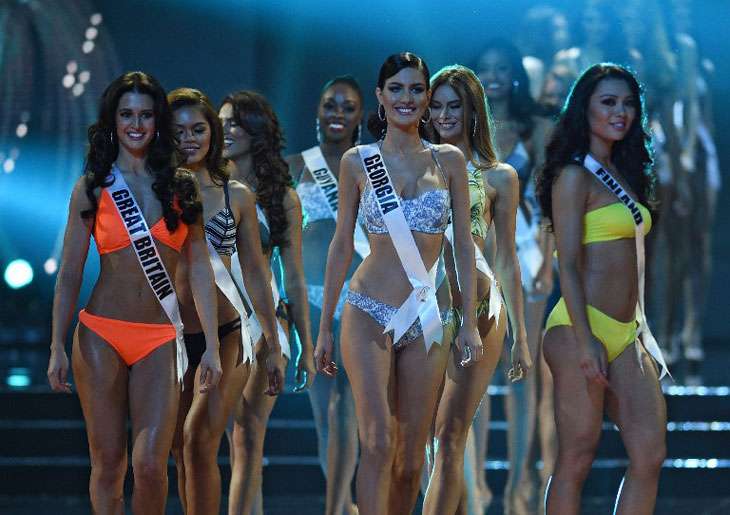 Miss Universe candidates parade in their swimsuits during the finals of the Miss Universe pageant in Manila on 30 January, 2017. (AFP PHOTO / TED ALJIBE)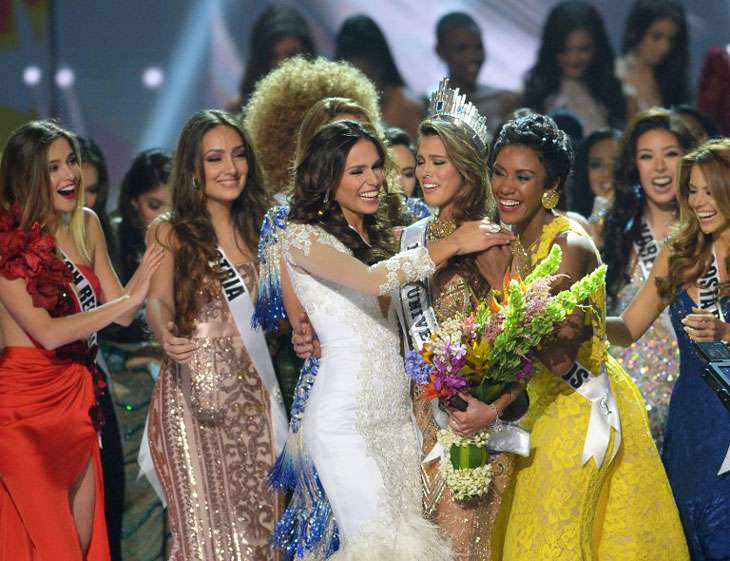 Iris Mittenaere of France is congratulated by other candidates after being crowned Miss Universe in the Miss Universe pageant in Manila on 30 January, 2017. (AFP PHOTO / TED ALJIBE)