Meghan Markle And Prince Harry to marry amidst naturally bloom flowers at Windsor Castle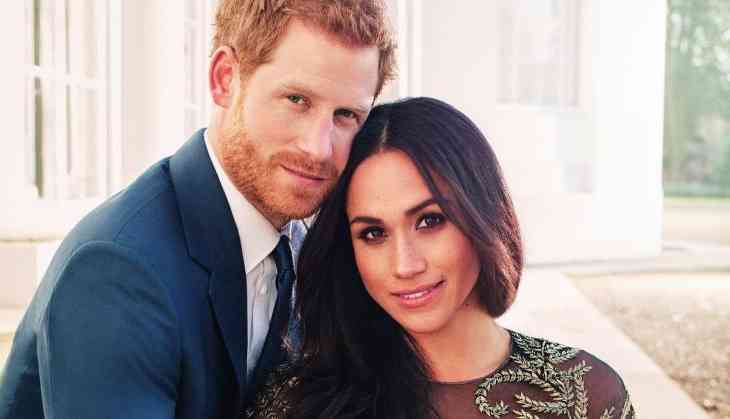 Everyone is waiting to know more about the Royal wedding of Prince Harry and Meghan Markle which is on May 19 this year. The couple has been very busy to plan their special day. And now, with the wedding so close, a new information has come to the light.
The flower arrangements for the Royal wedding will be done by a London-based floral designer Philippa Craddock.
A special team is assigned and Philippa Craddock will lead the team which will design the flowers for the Church Service at St George's Chapel and the reception inside of St George's Hall. The reception will be hosted by Queen Elizabeth following their wedding ceremony.
"I am excited and honoured to have been chosen by Prince Harry and Ms. Meghan Markle to design and create their wedding flowers. Working with them has been an absolute pleasure," Craddock said in a statement released by Kensington Palace.
The flower arrangements in the wedding in St. George's Chapel will include Meghan's favorite bloom white garden roses foxgloves and peonies. Philippa is also planning to source some local branches of beech, birch, and hornbeam into her designs which will make it spectacular.
"The process has been highly collaborative, free-flowing, creative and fun. The final designs will represent them as a couple, which I always aim to achieve in my work, with local sourcing, seasonality, and sustainability being at the forefront."
Harry is a Former army officer fifth in line to the throne. He is marrying a 36-year-old American actress Meghan Markle in November. The couple announced their engagement in November.
Craddock is one of the most esteemed florists in London, with clients Alexander McQueen, the Victoria and Albert Museum, Christian Dior, and many more.
The couple has decided that they will donate the flowers to various charities after the wedding.
Also Read: Ageing Japan: Japanese robots Paro to help elderly people