Man tries boarding US plane hiding a python inside a computer hard drive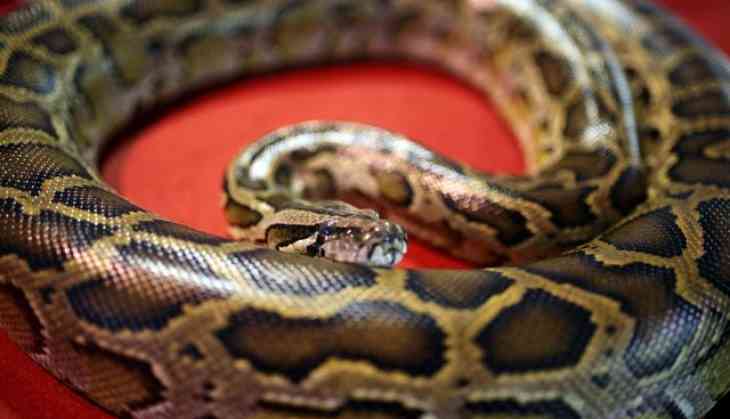 A man boarding a flight from Miami International Airport to Barbados, North America hid a python inside a hard drive when he was stopped by security Administration officers. This is an incident of Sunday when officers discovered the snake inside checked luggage.
Officers did not disclose the length of the snake. A spokeswoman of TSA Sari Koshetz said, "A bomb expert then examined the bag and found the python - still alive - in the hard drive."
Koshetz took to Twitter, where she wrote, "The snake was "artfully concealed" inside the hard drive," She even wrote that it was organic mass and not explosive.
Talking to a local paper, Koshetz said, "obviously not an imminent terrorist threat." Koshetz told the Herald that the snake was a "possible wildlife threat" on a plane. Animals have gotten out on a plane and have been known to "chew through wires with fatal results," Koshetz said to the Herald.
The snake was taken into custody by the US Fish and Wildlife Service and the man was fined.
Also Read:Thai cave rescue: All 12 boys and coach rescued from flooded cave