Leadership Summit in US: PM Modi delivers keynote address; key points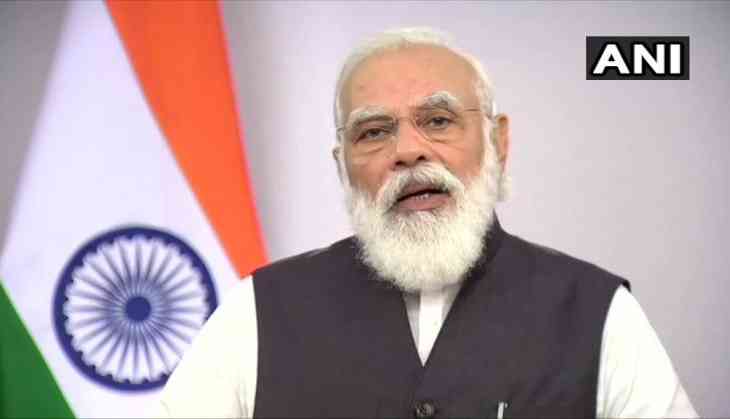 Prime Minister Narendra Modi has delivered a keynote address at the third leadership summit of US India Strategic and Partnership Forum, USISPF.
Here're the key points of the PM Modi keynote address:
1) The current situation demands a fresh mindset. A mindset where the approach to development is human-centric.
2) India, a country with 1.3 billion people and limited resources, has one of the lowest death rates per million in the world. The recovery rate is also steadily rising: Prime Minister Narendra Modi
3) The pandemic has impacted several things but it has not impacted the aspirations and of ambitions of 1.3 billion Indians. In recent months, there have been far-reaching reforms. These are making business easier and red-tapism lesser.
4) 1.3 billion Indians have embarked on one mission to make an 'Aatmanirbhar Bharat' (self-reliant India). 'Aatmanirbhar Bharat' merges the local with the global. It ensures India's strengths act as a global force multiplier: PM Modi at US-India Strategic Partnership Forum.
5) For challenges in India, you have a govt that believes in delivering results, for which ease of living is as important as ease of doing business. You are looking at a young country with 65% population less than 35 years old.
US Vice President Mike Pence addressed the summit on Monday. External Affairs Minister S Jaishankar and Commerce and Industry Minister Piyush Goyal have also addressed the summit earlier this week.
The summit is discussing enhancing economic and strategic collaboration between the US and India during a transformative period for the global economy.
--with ANI inputs--